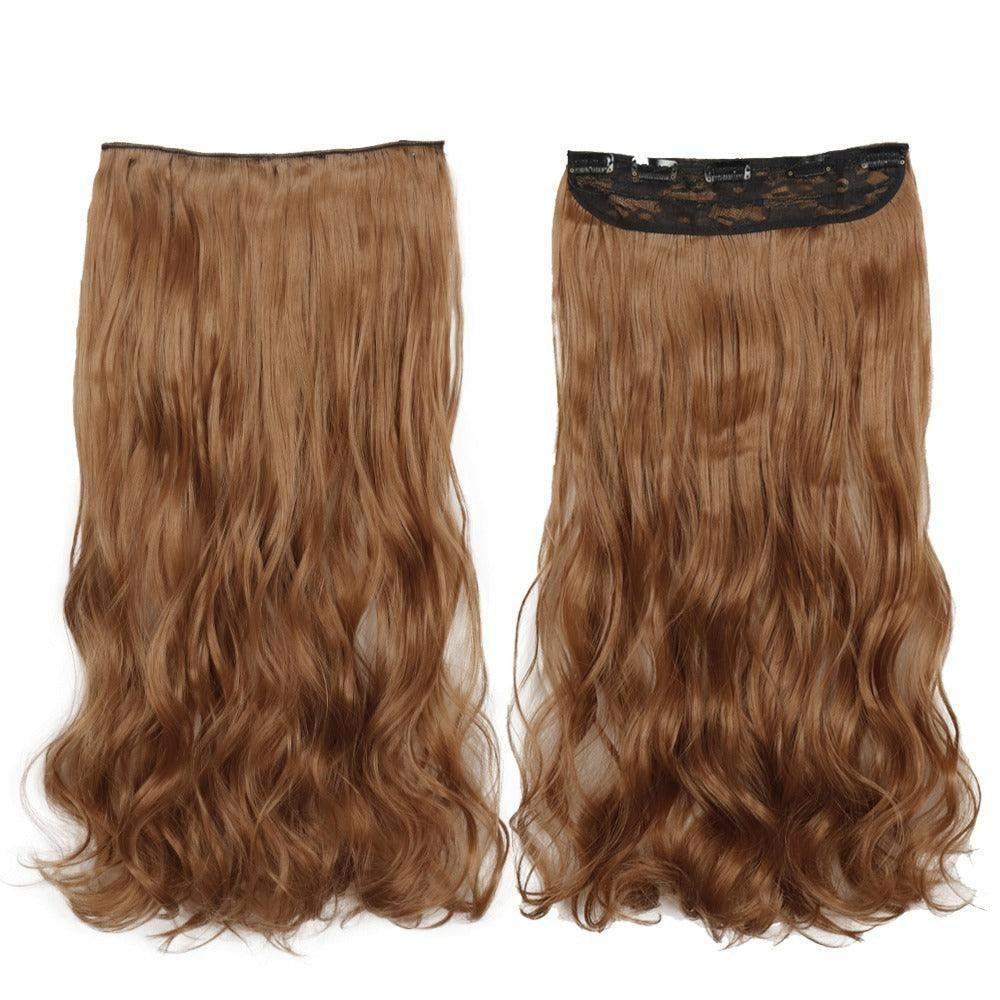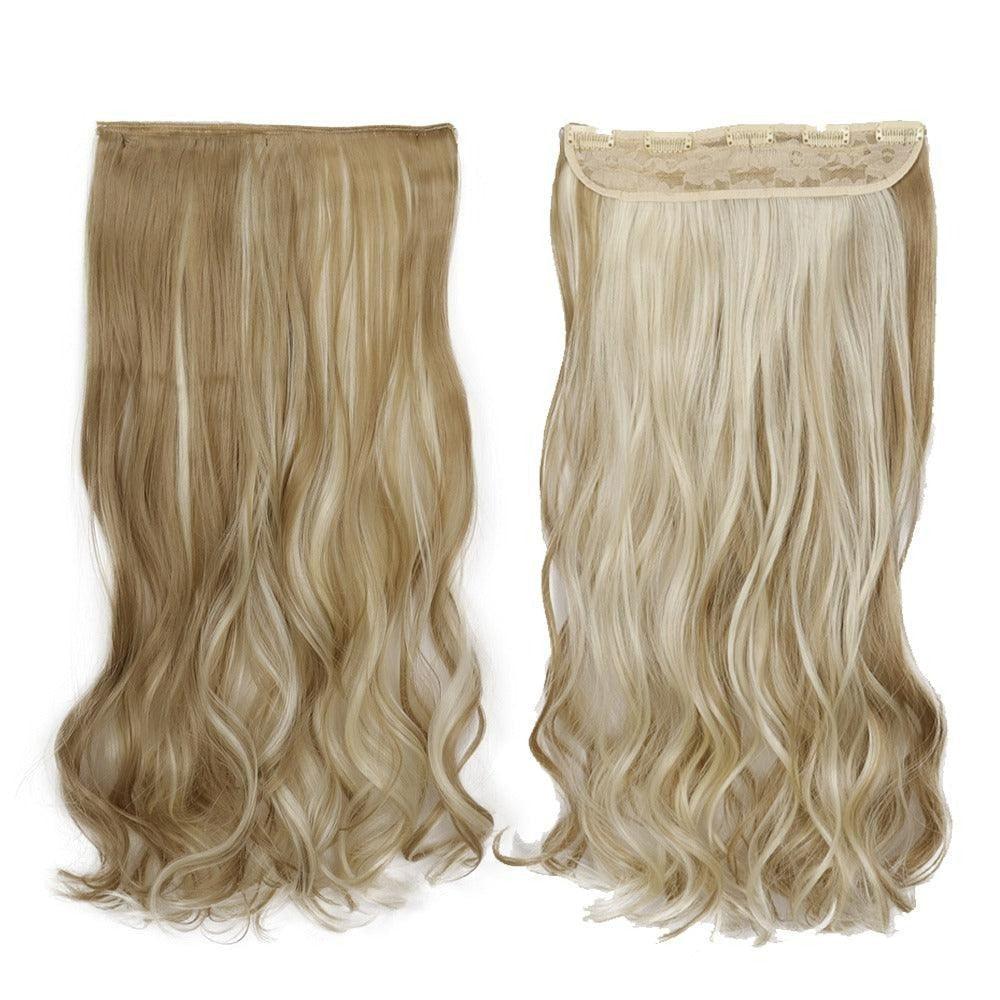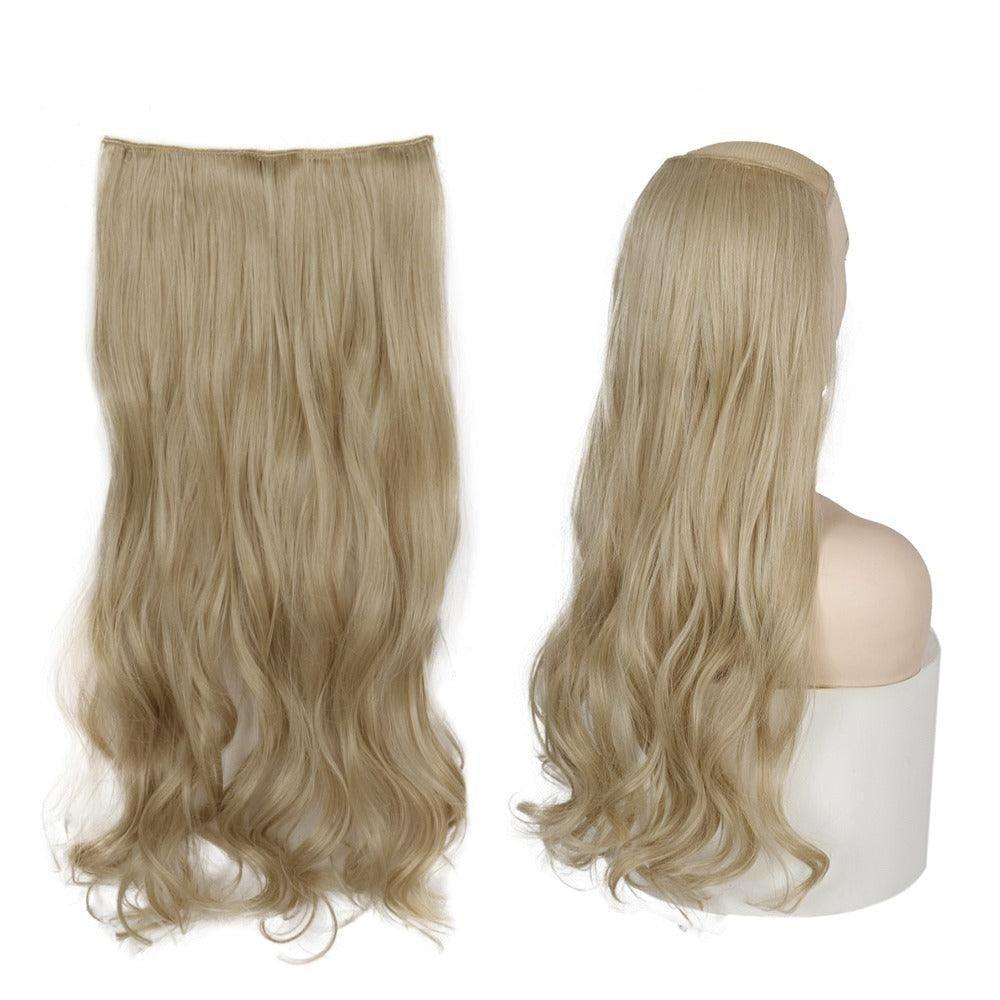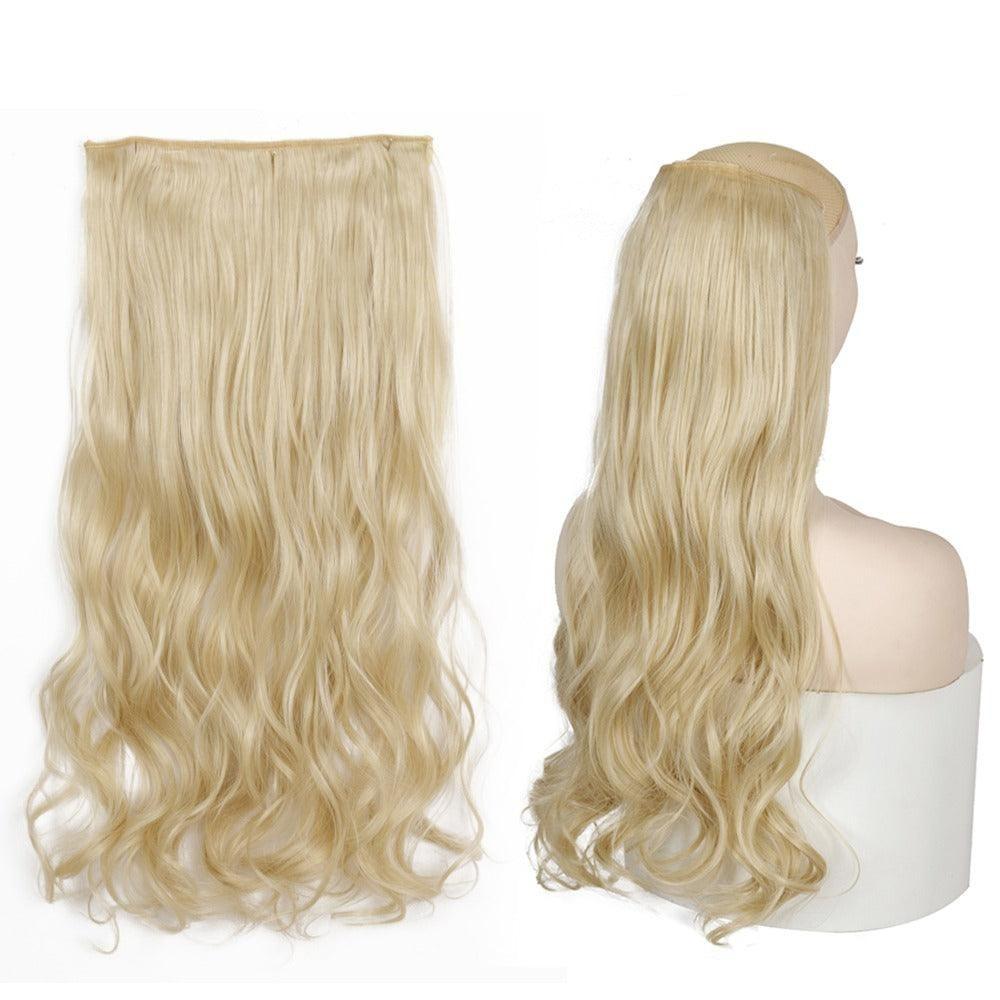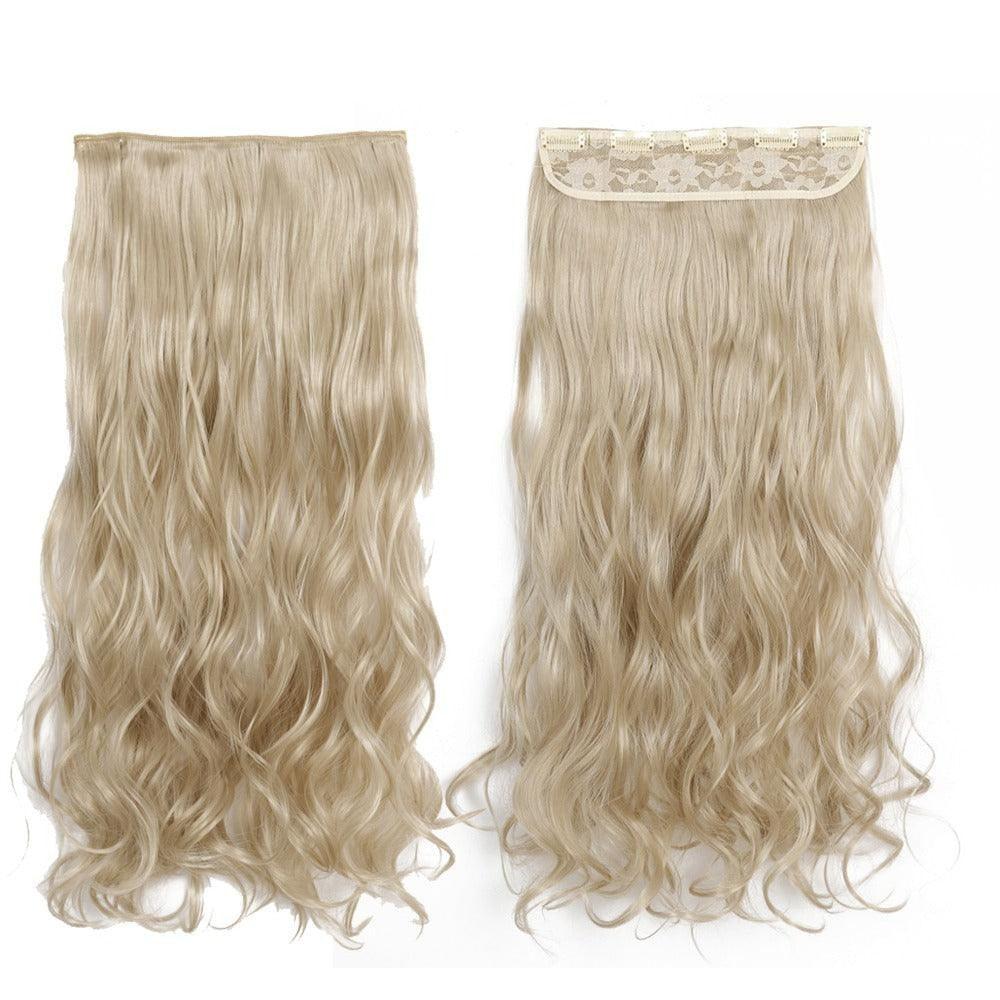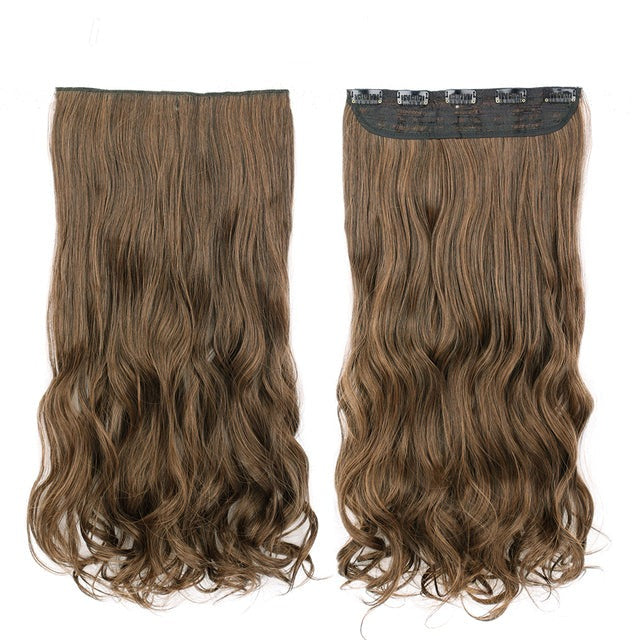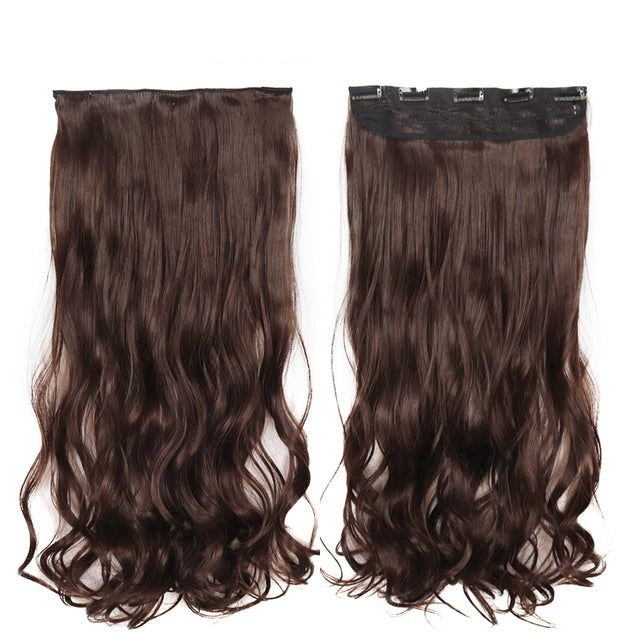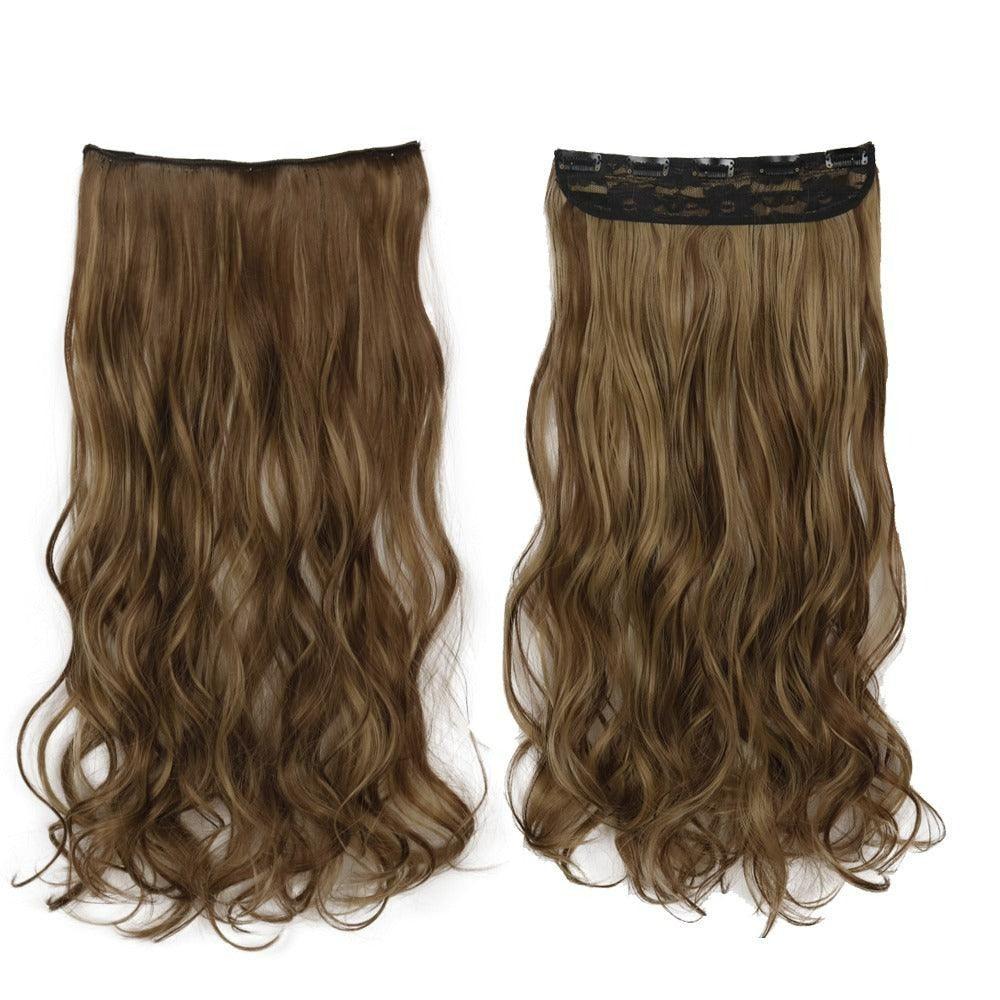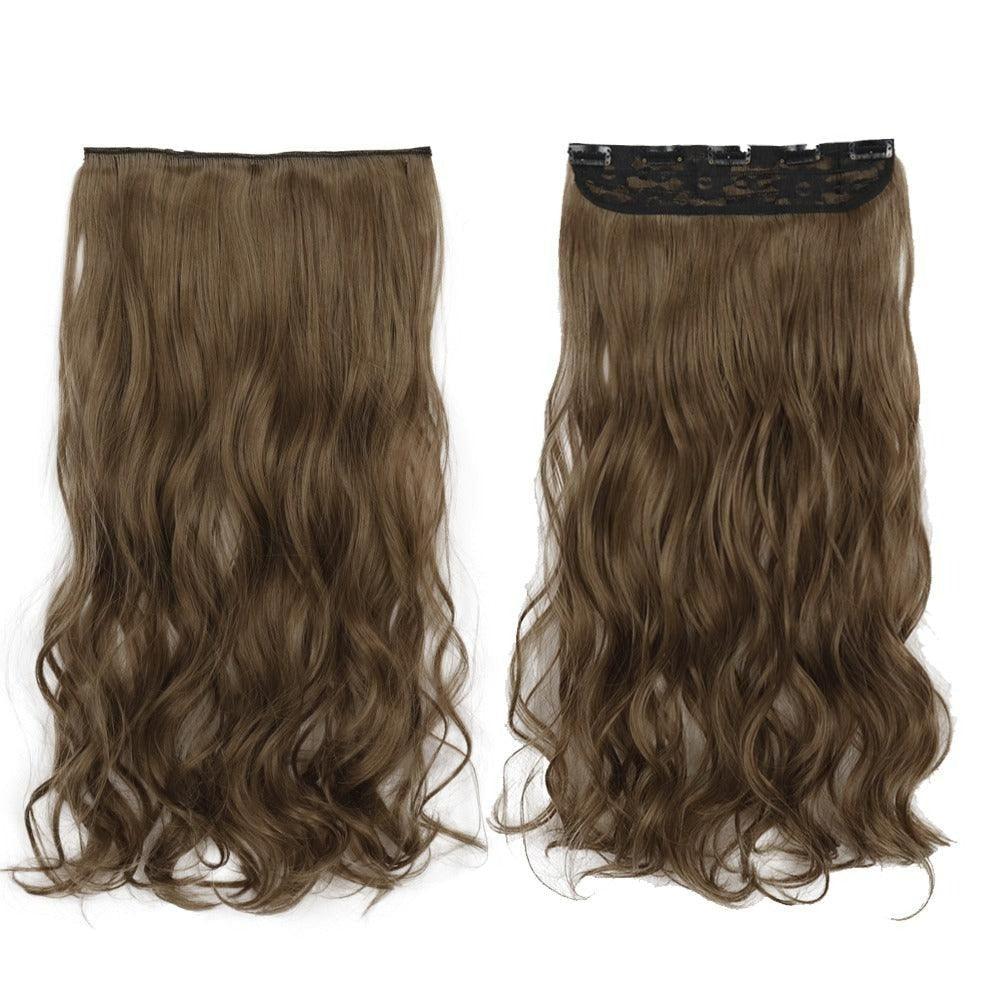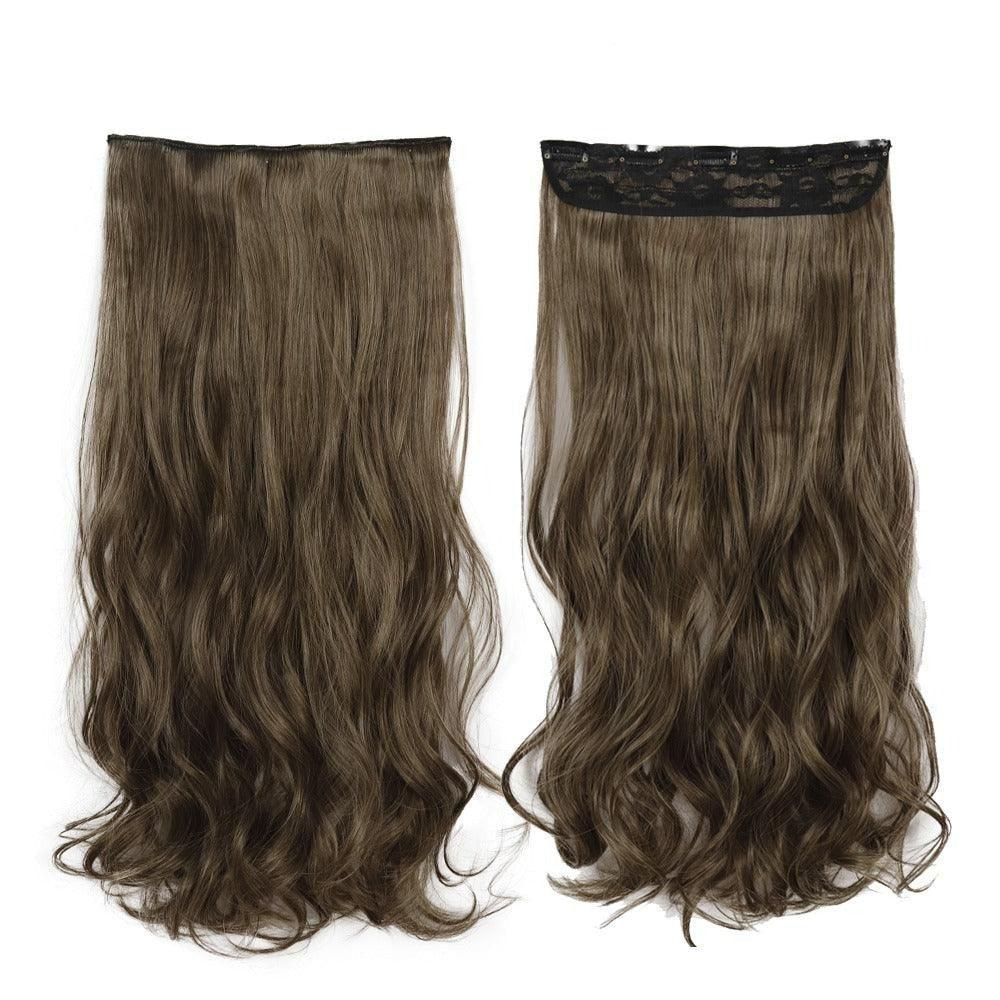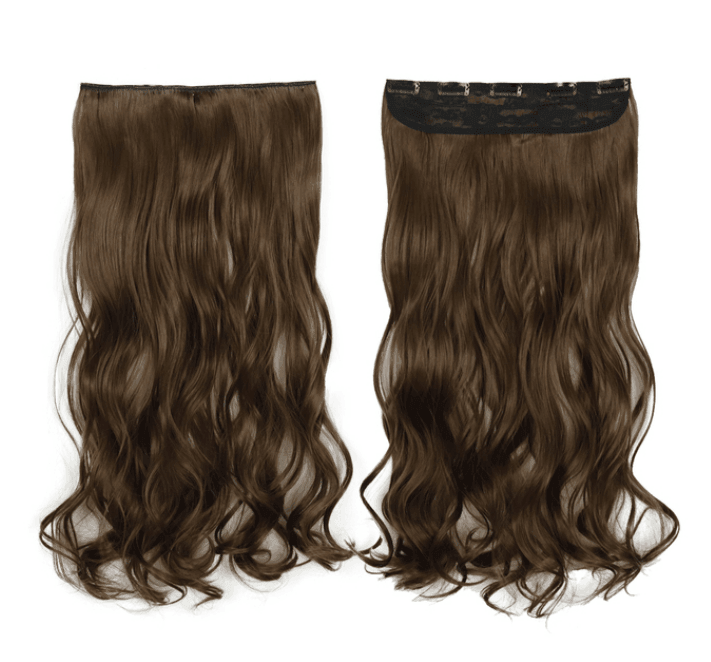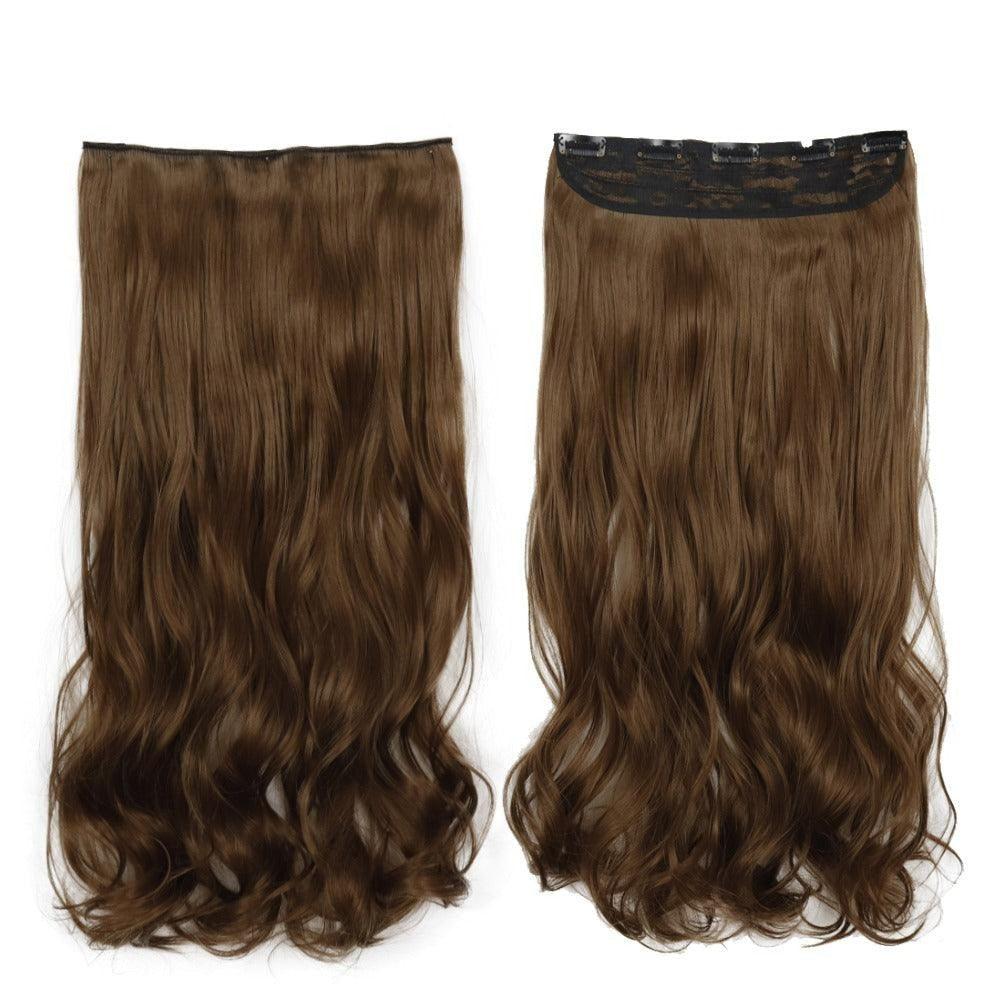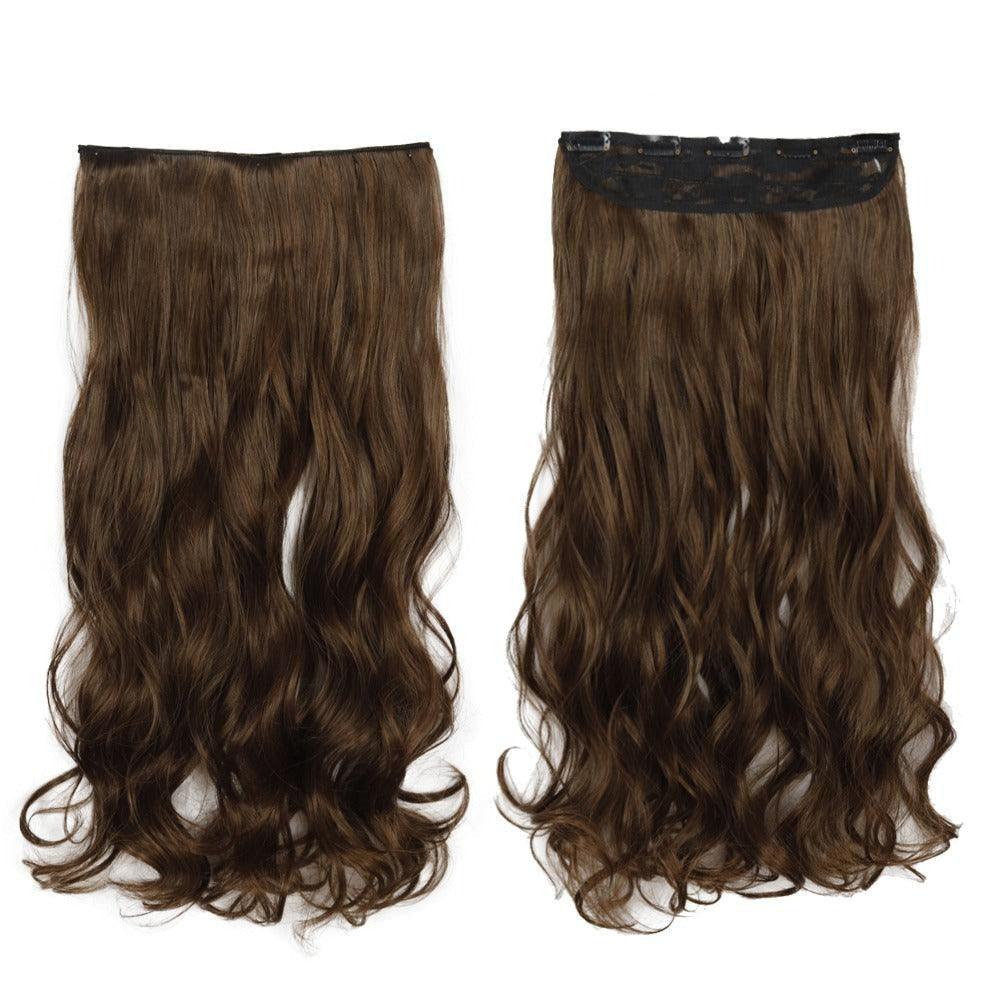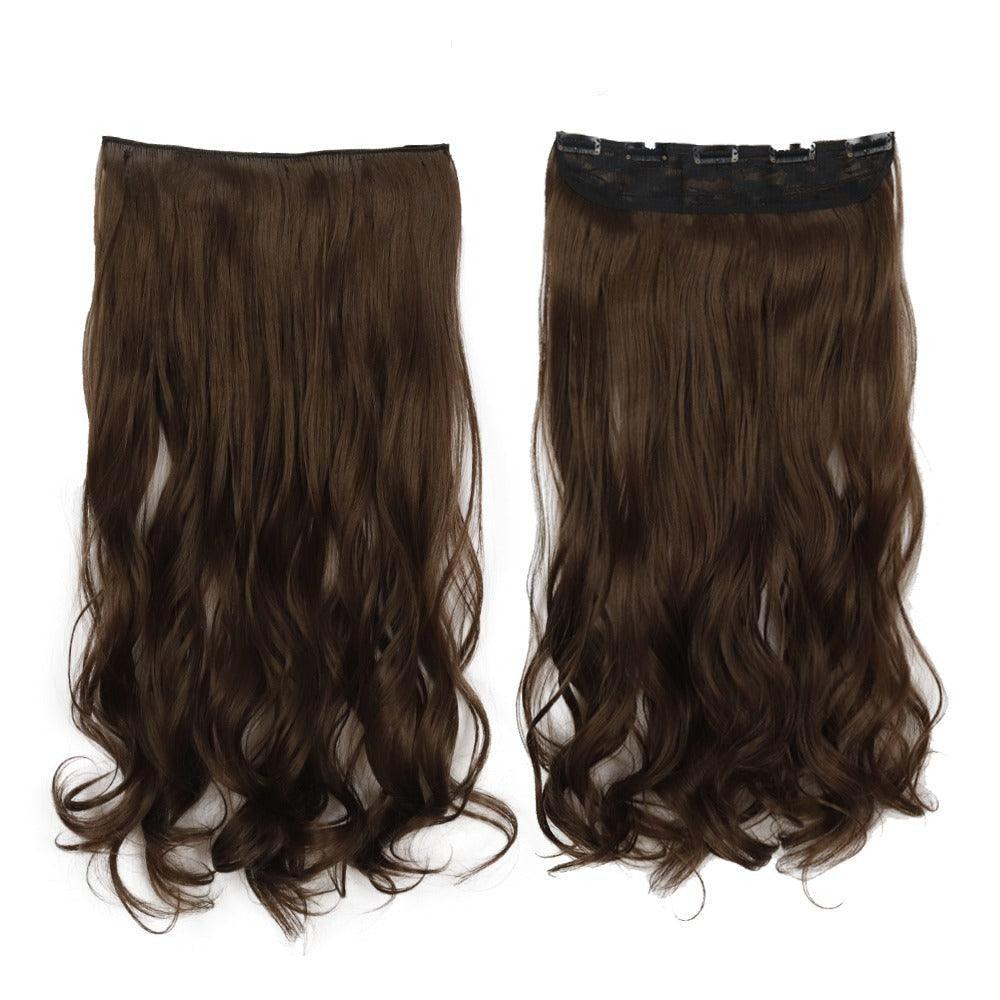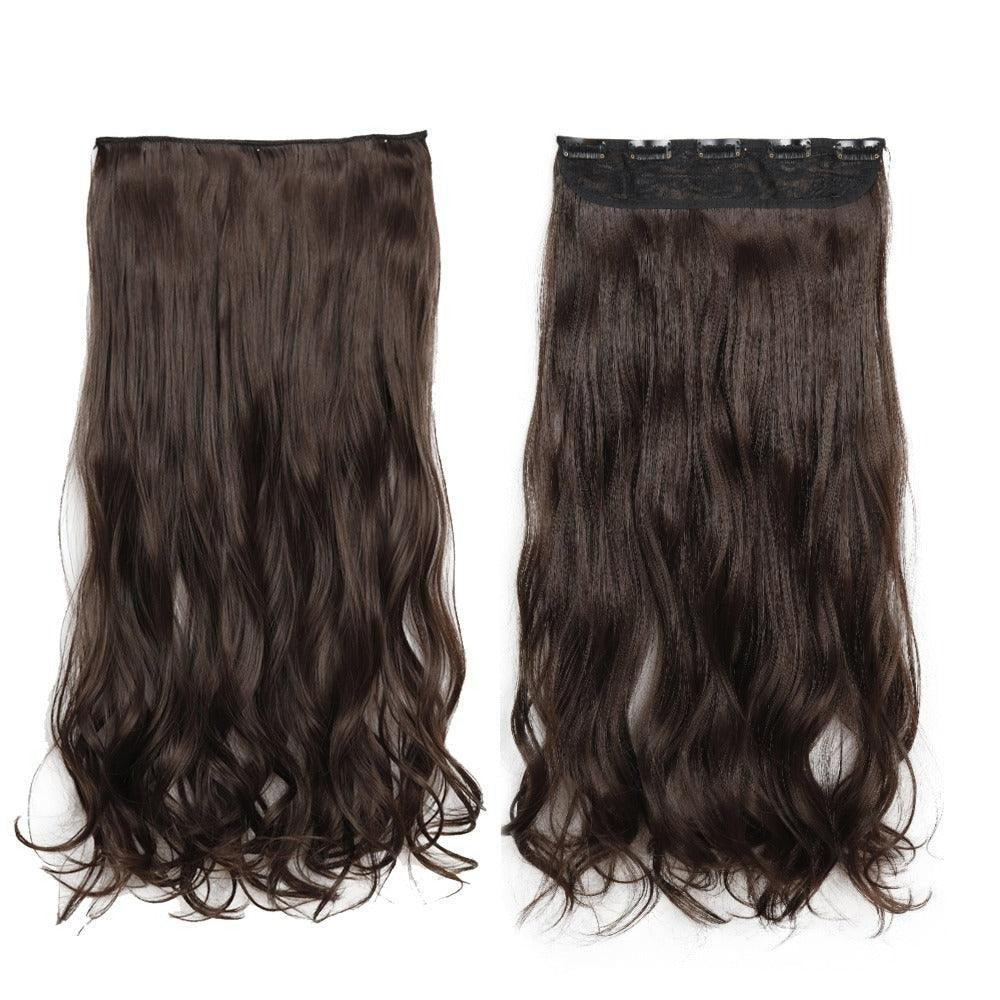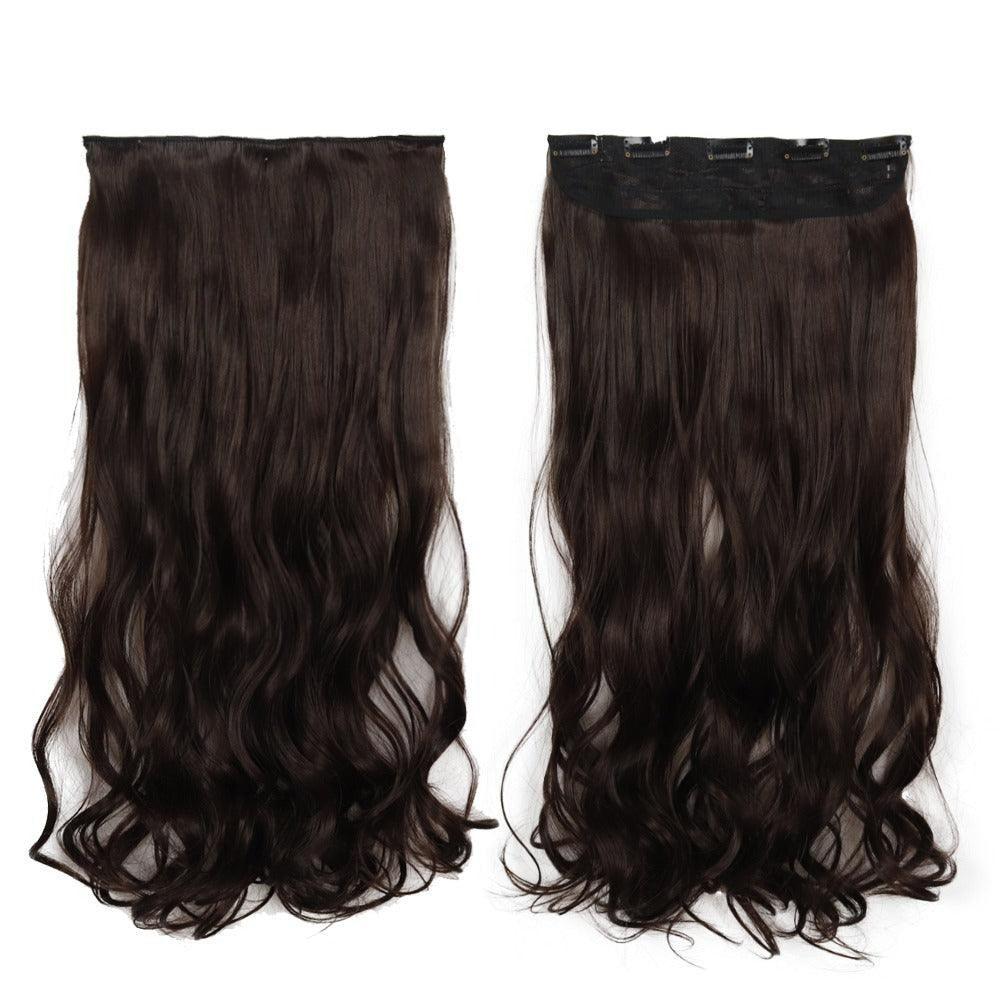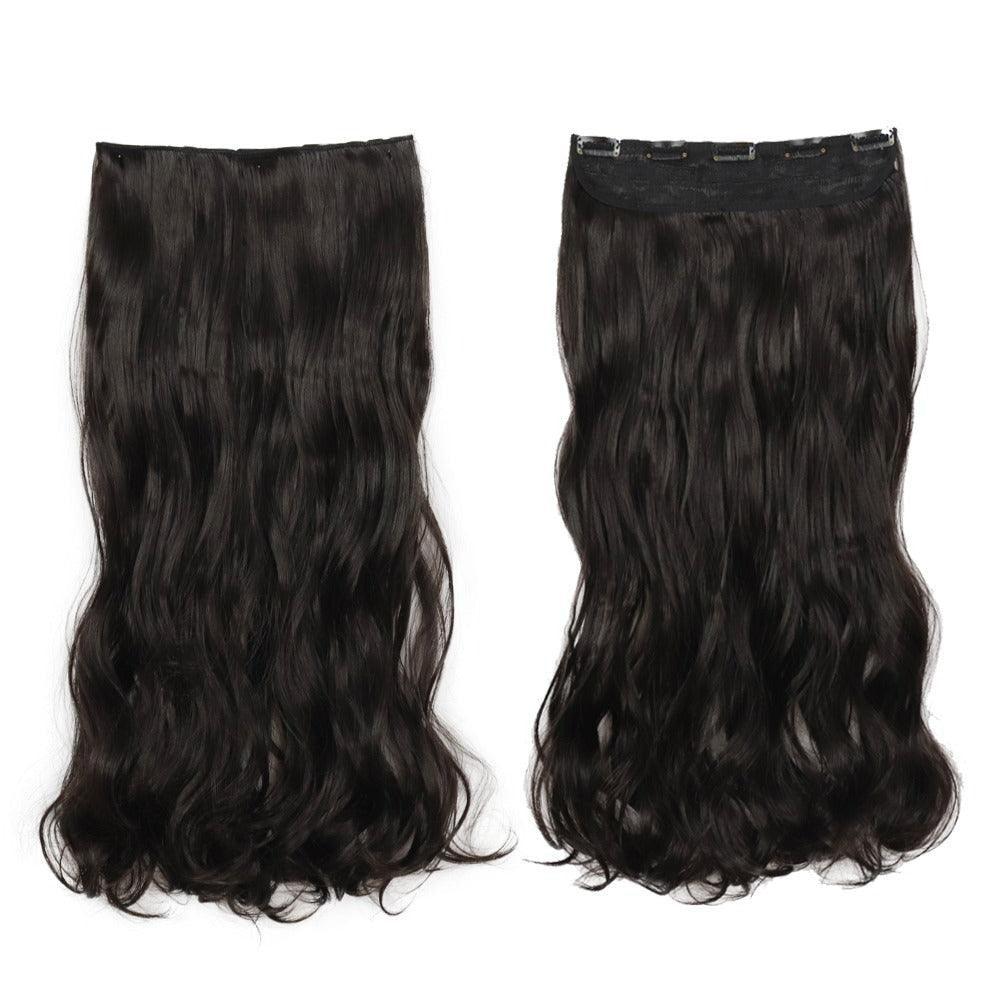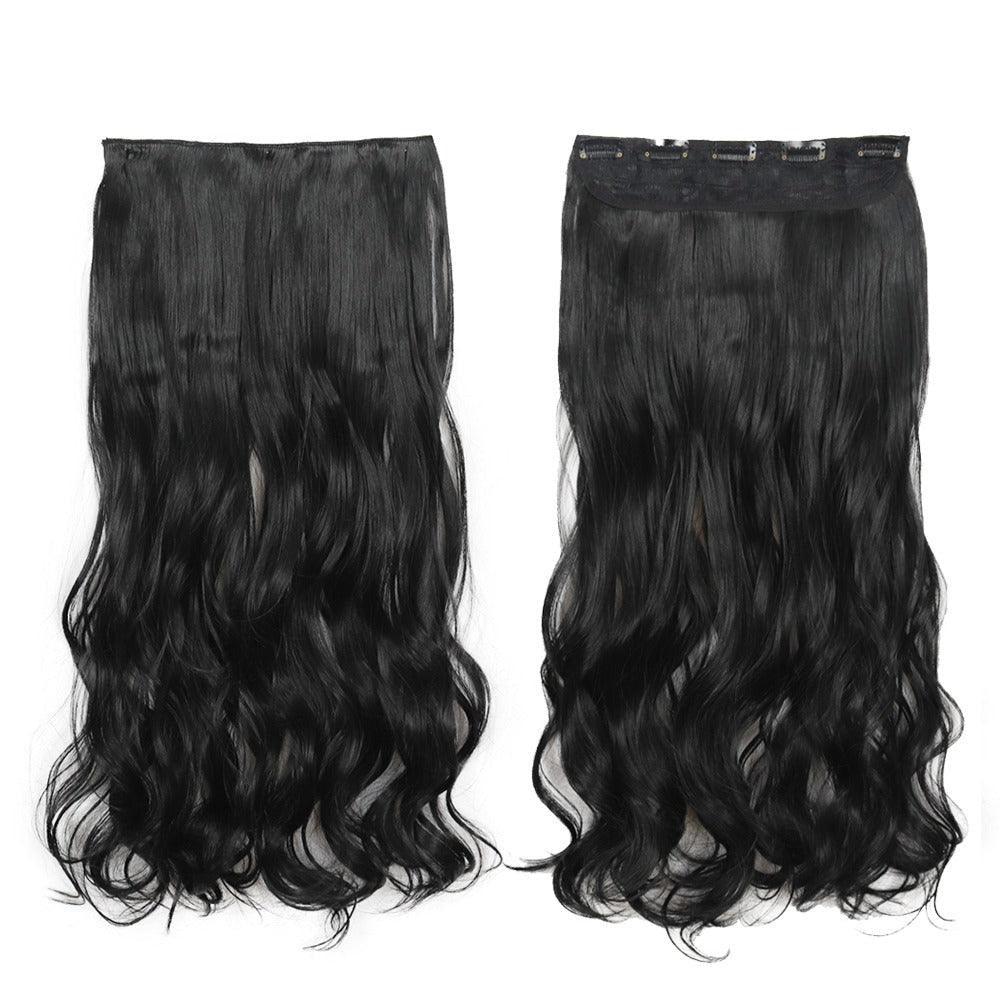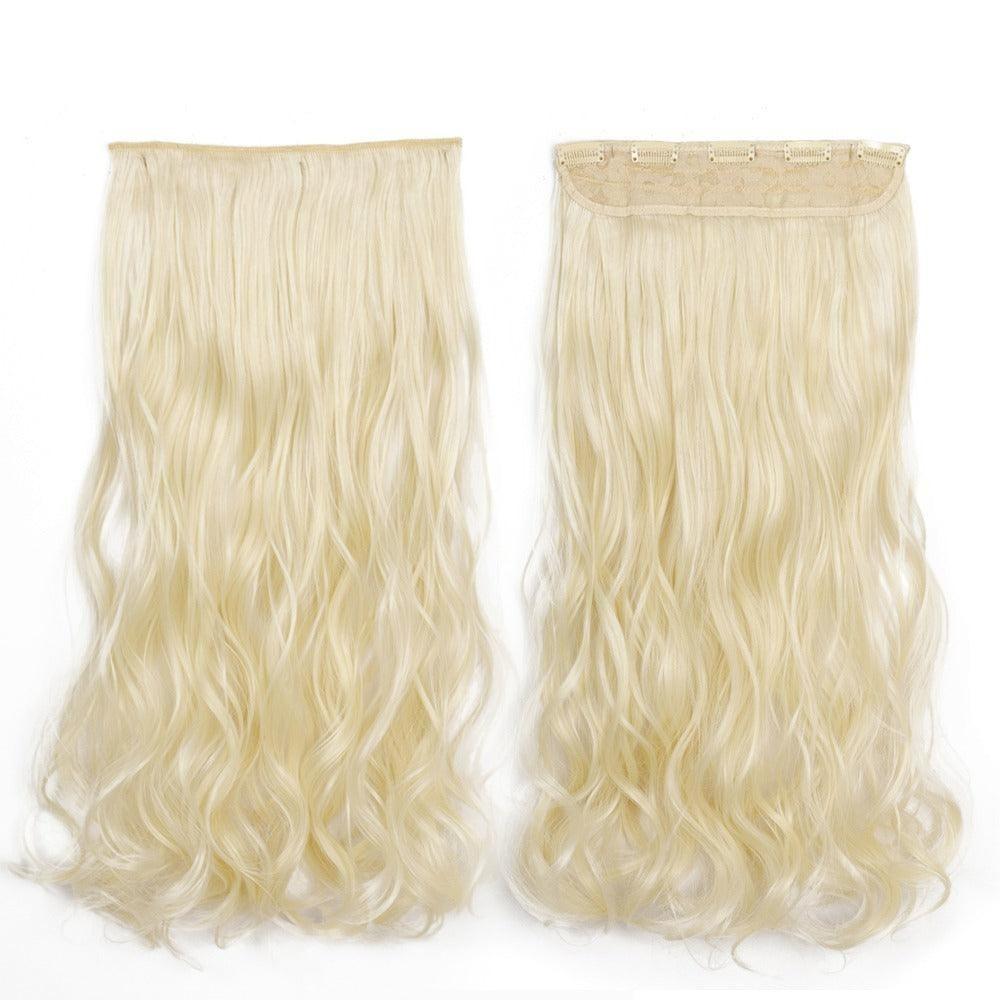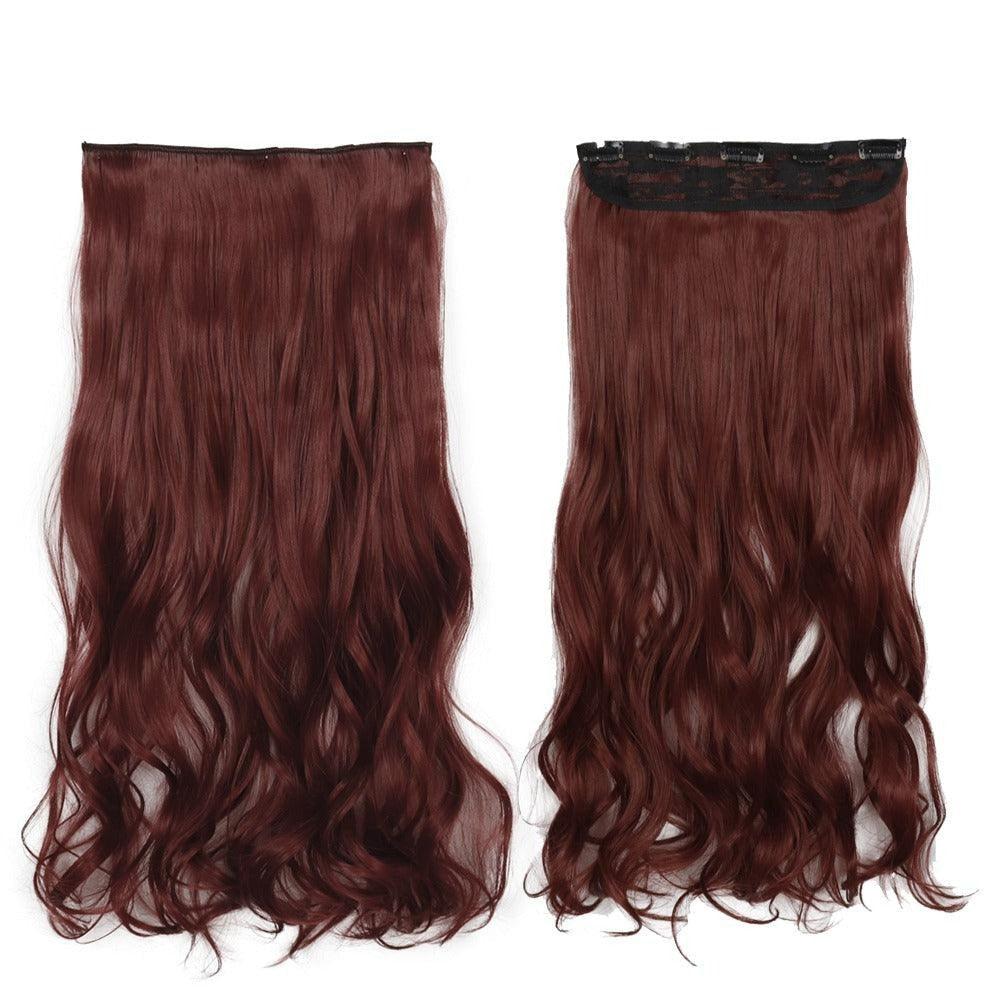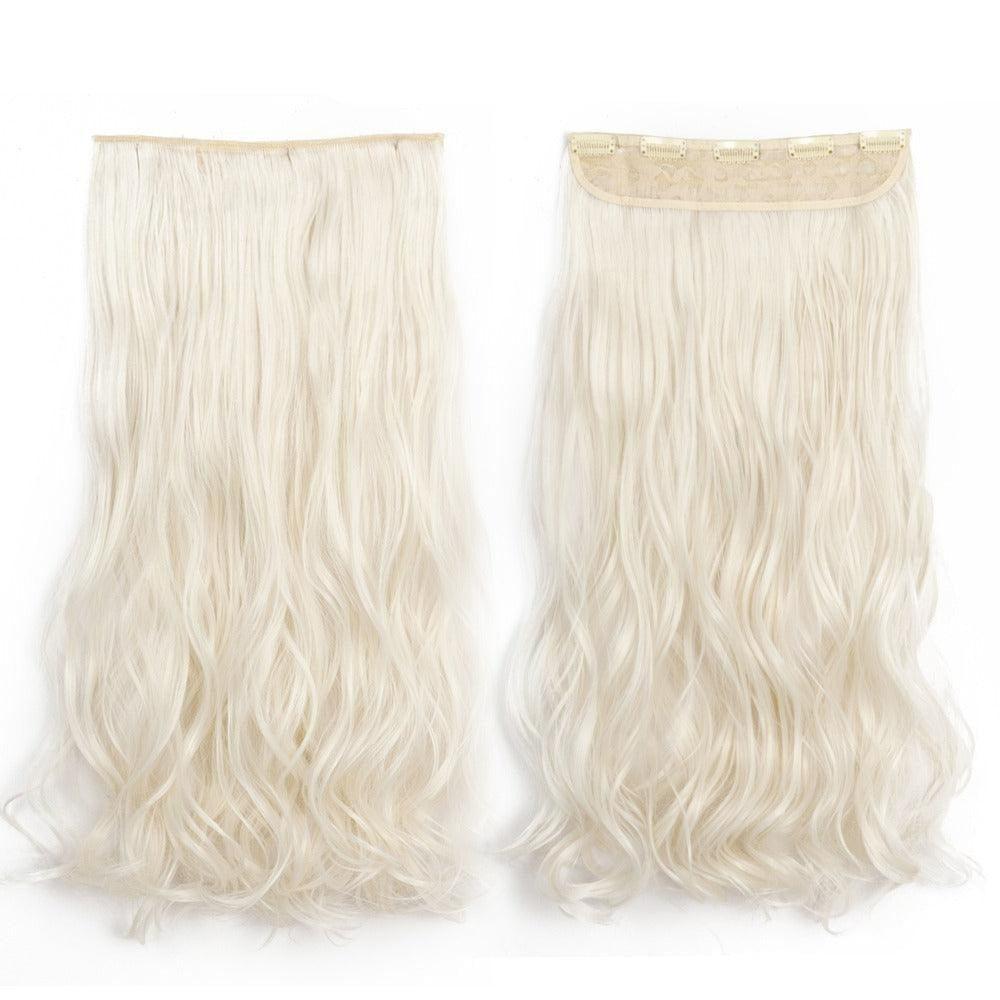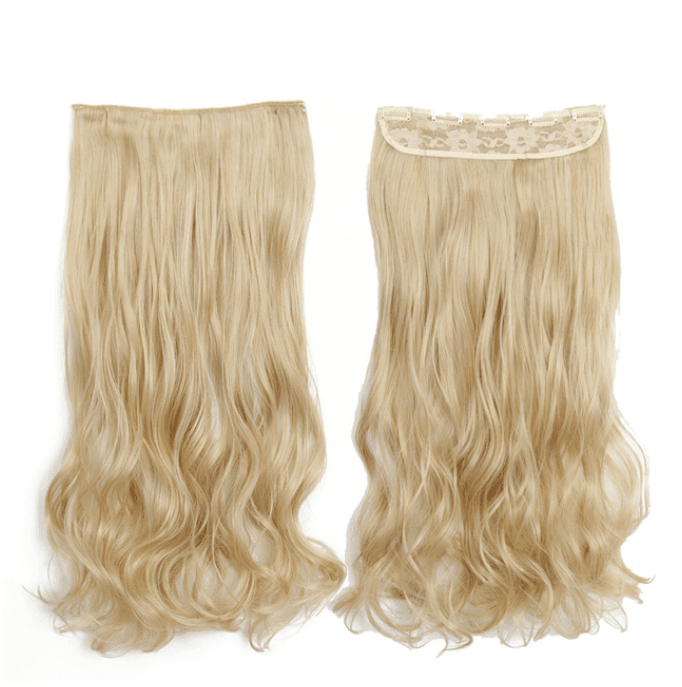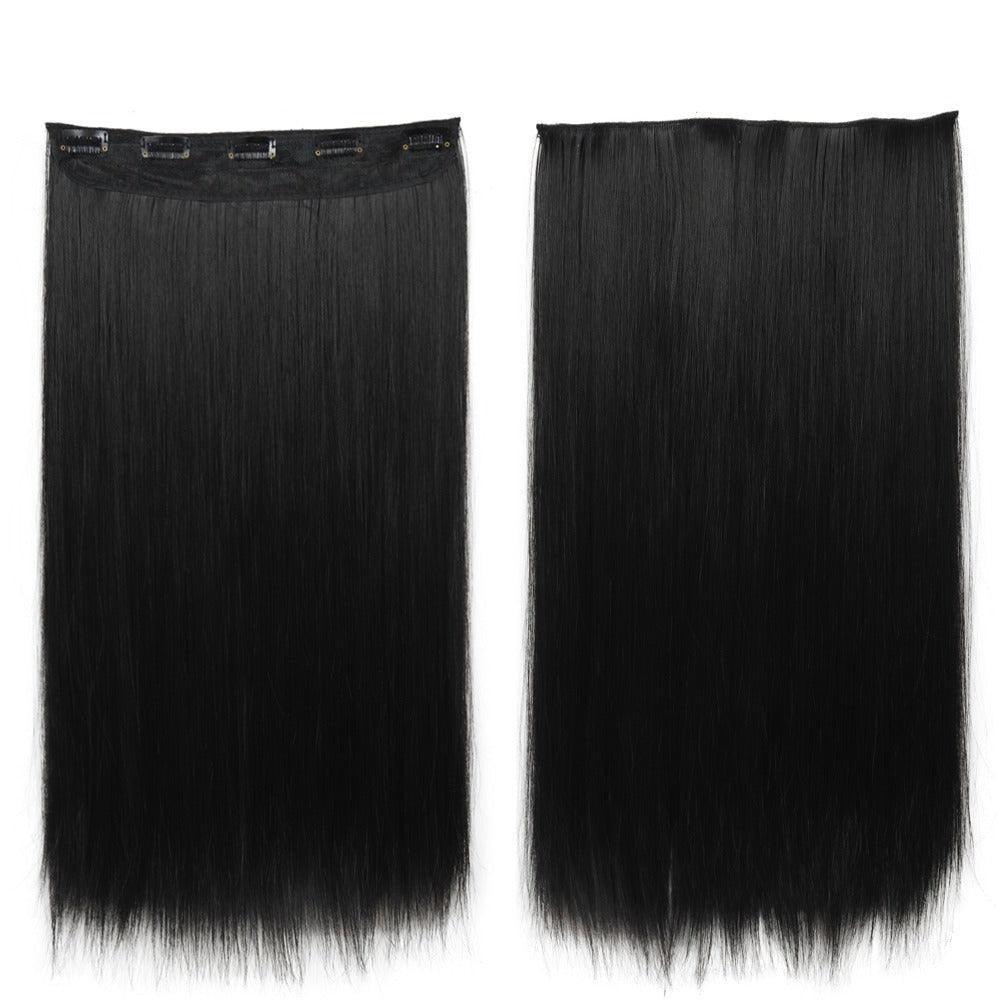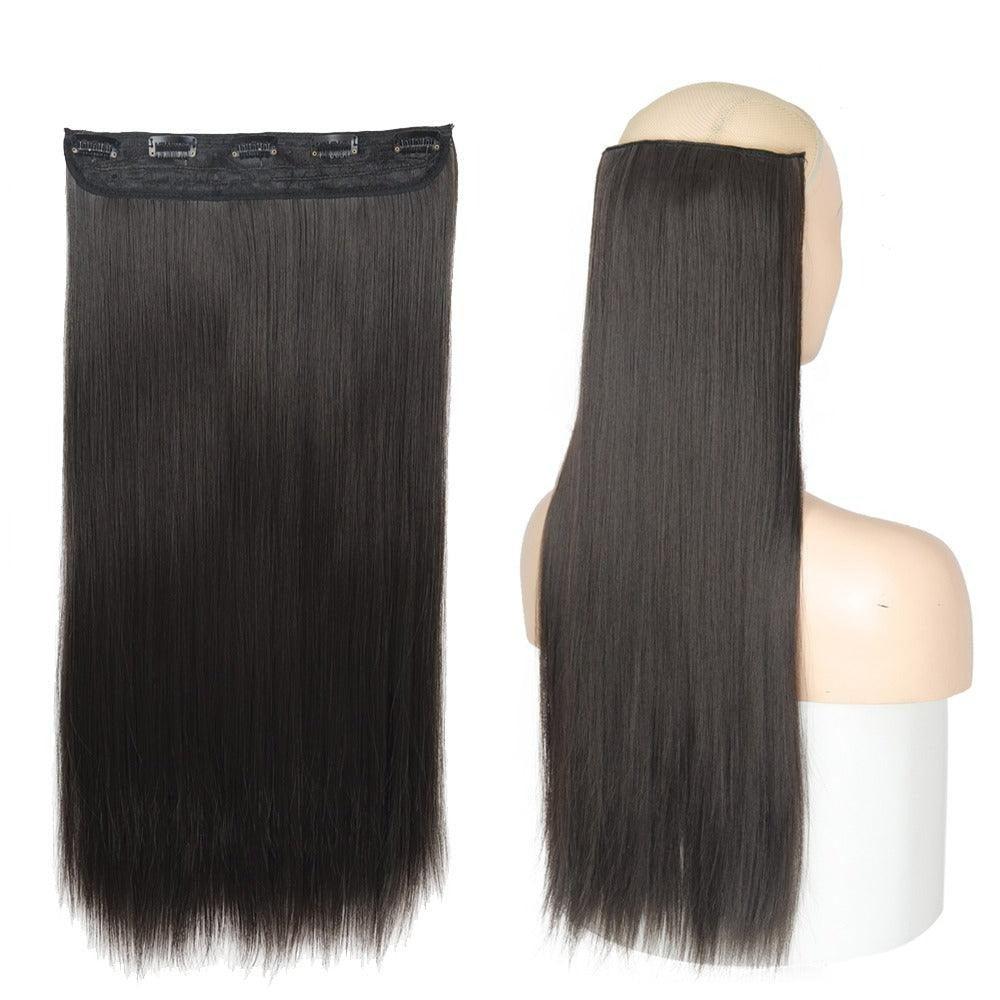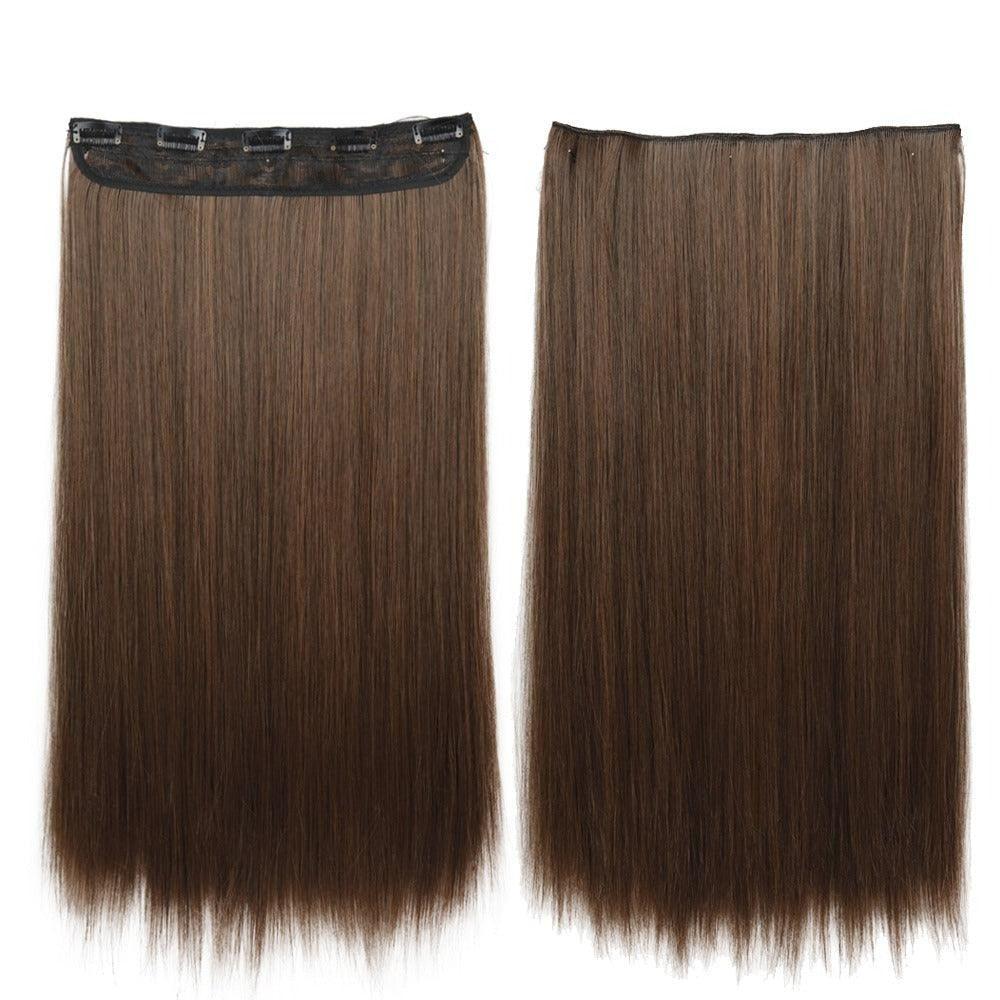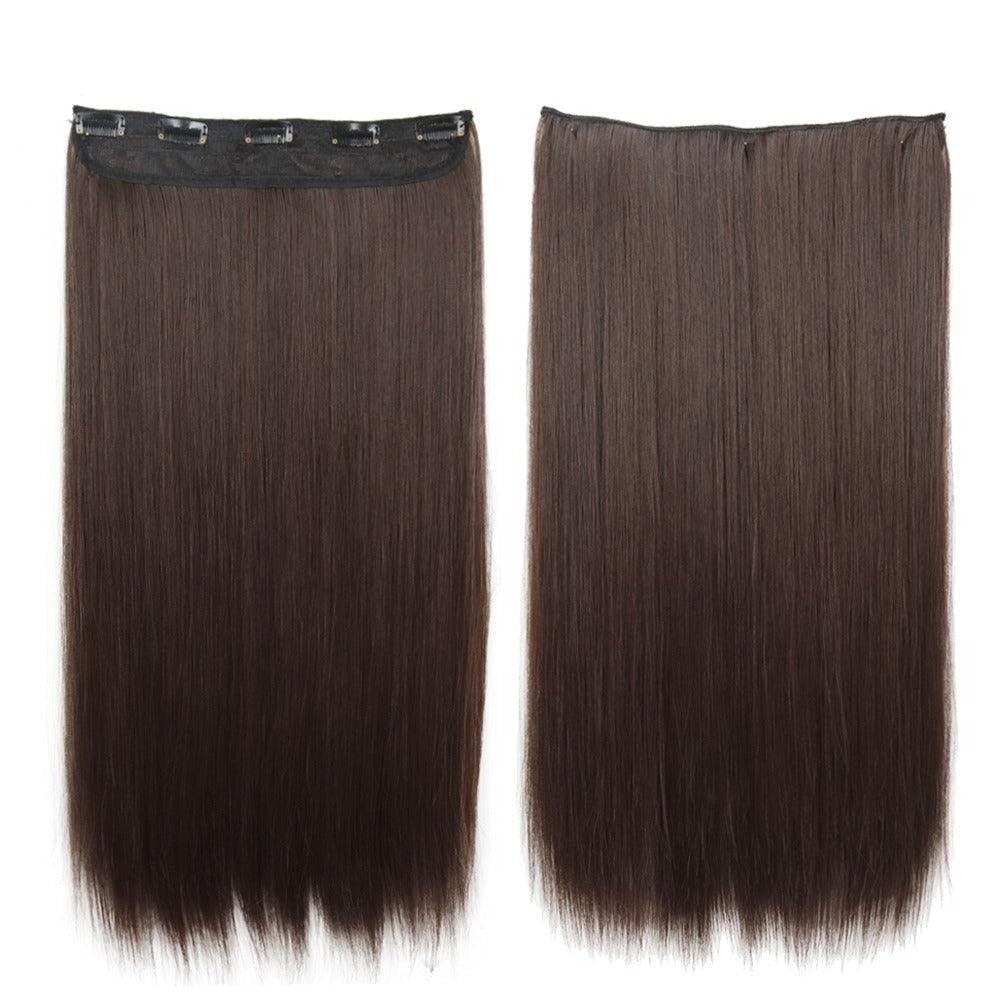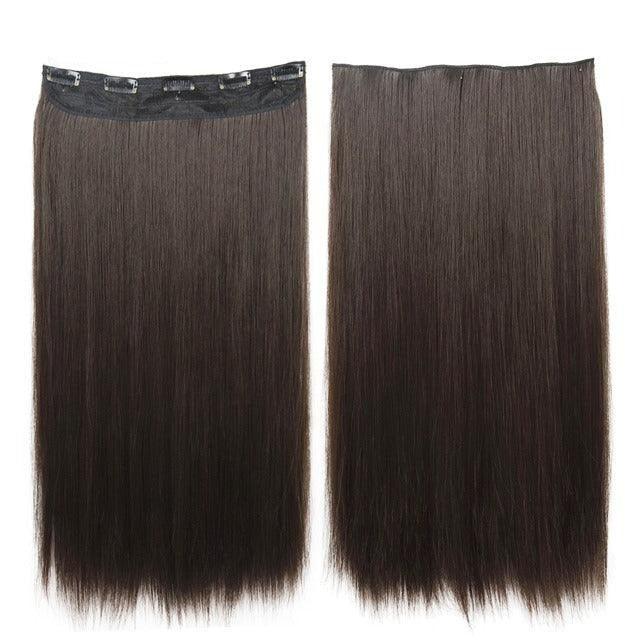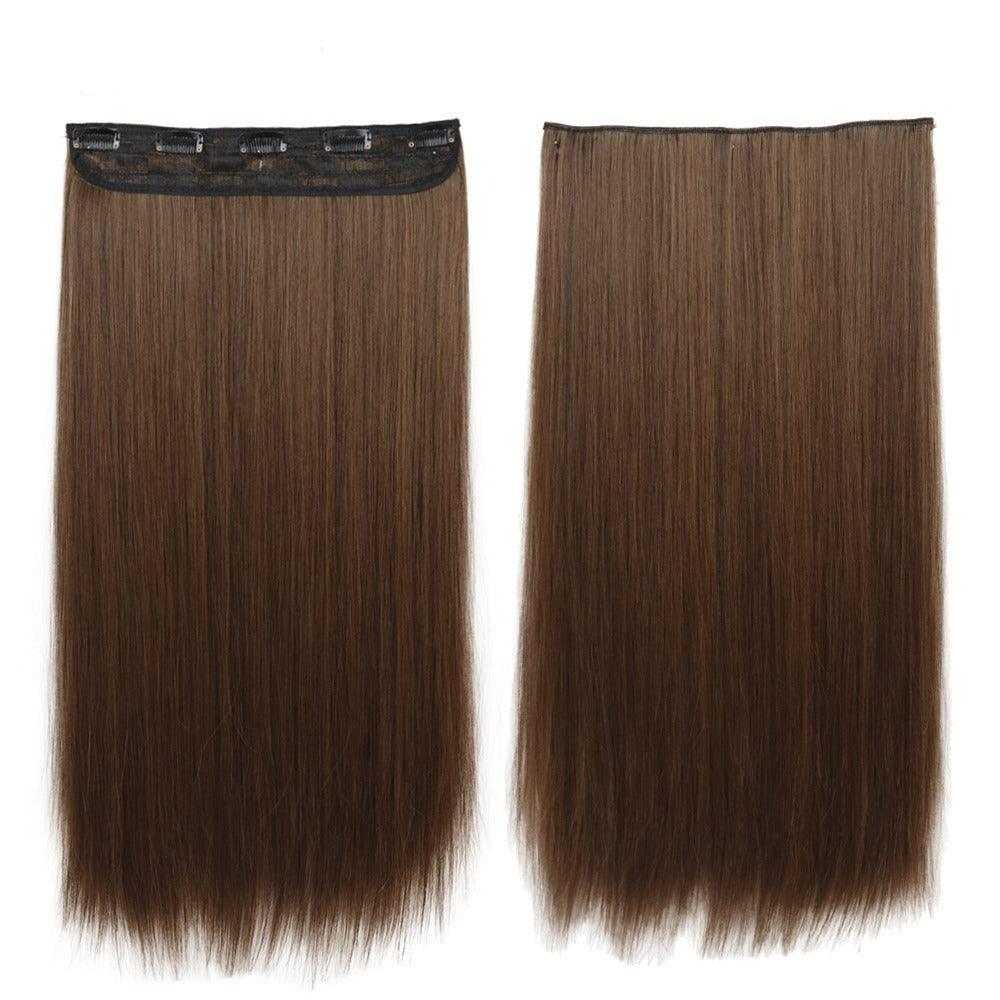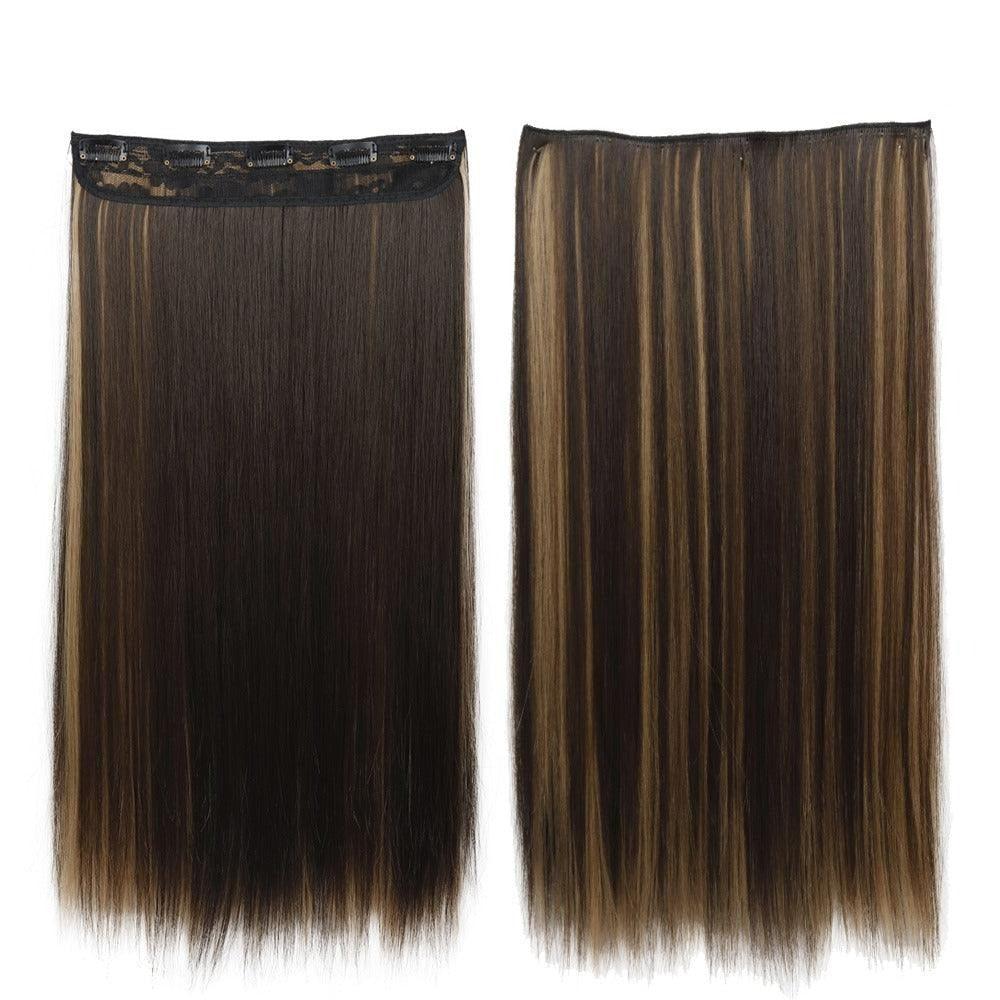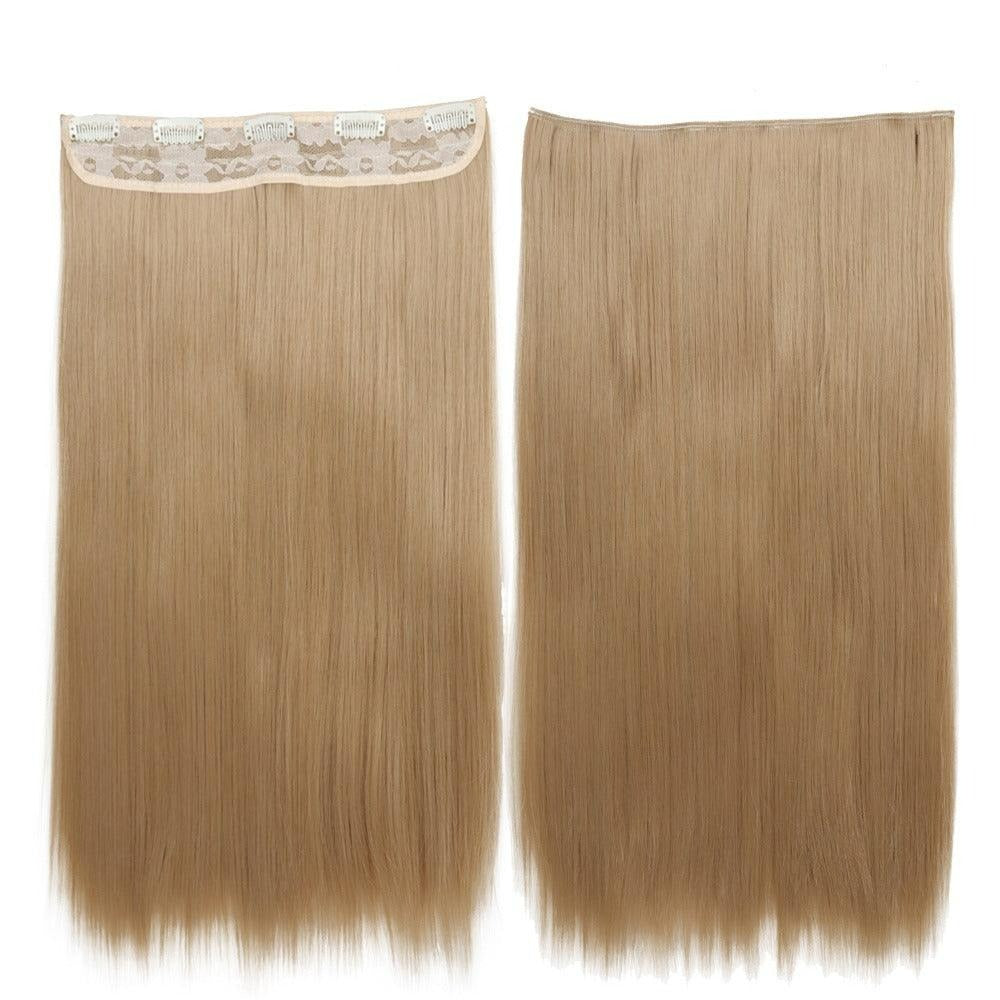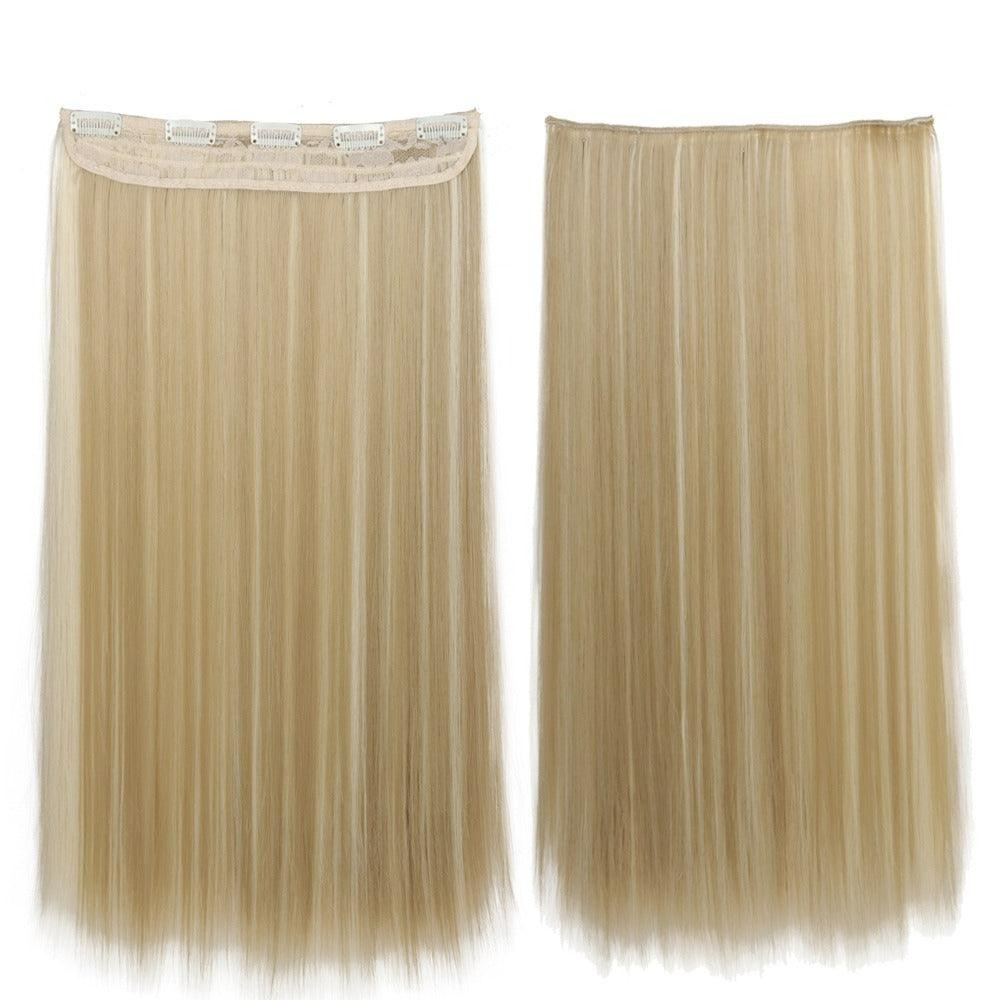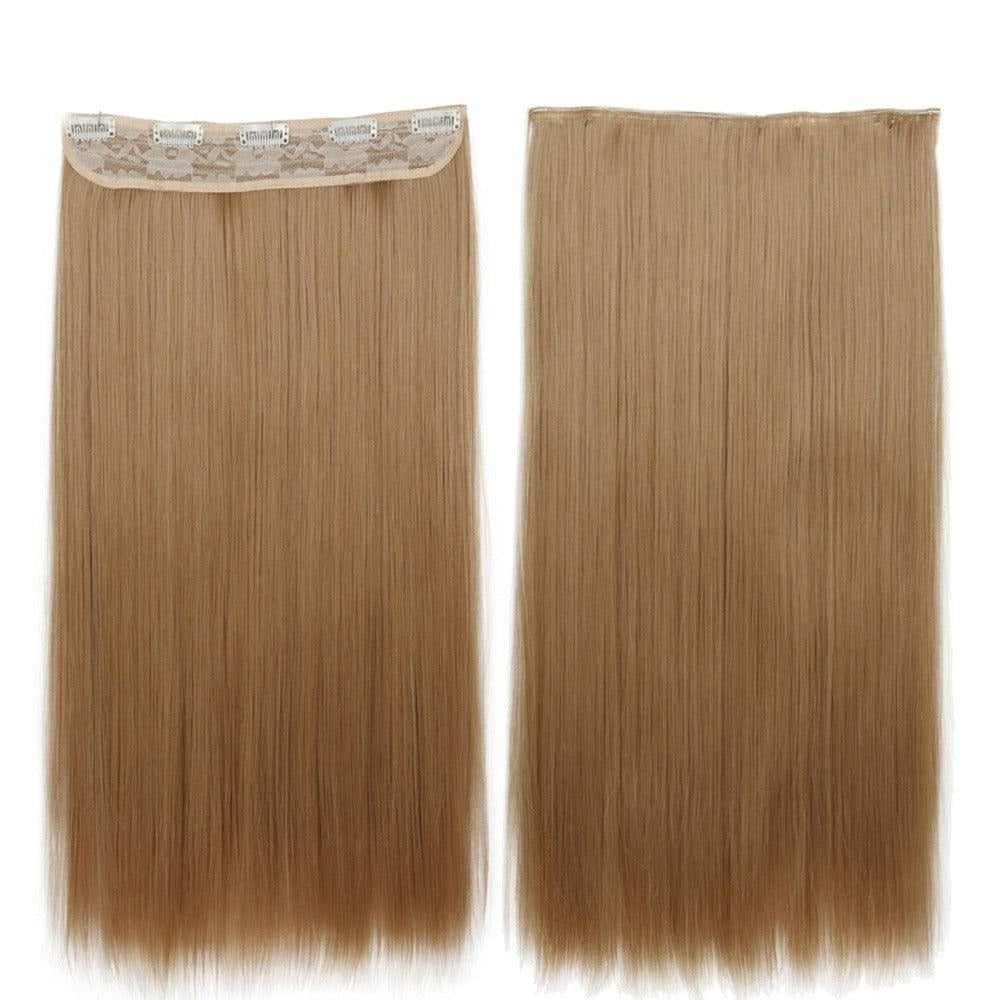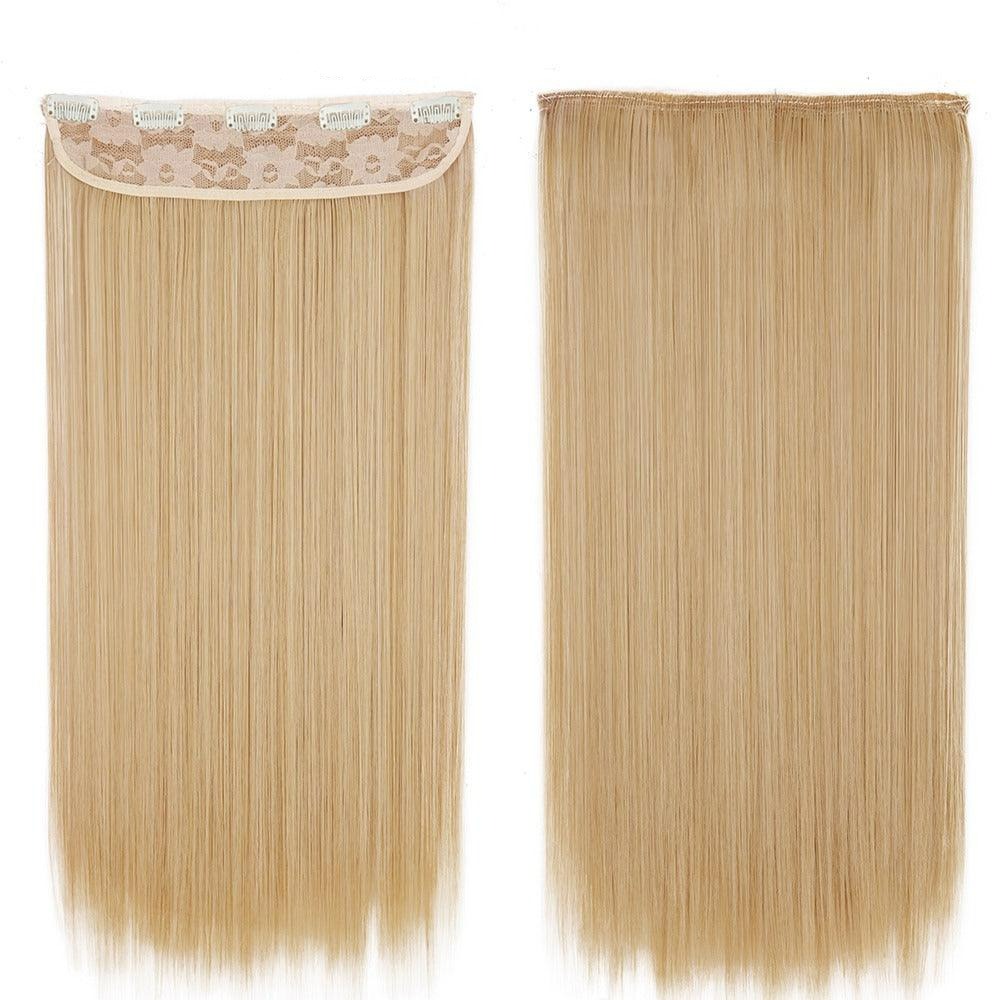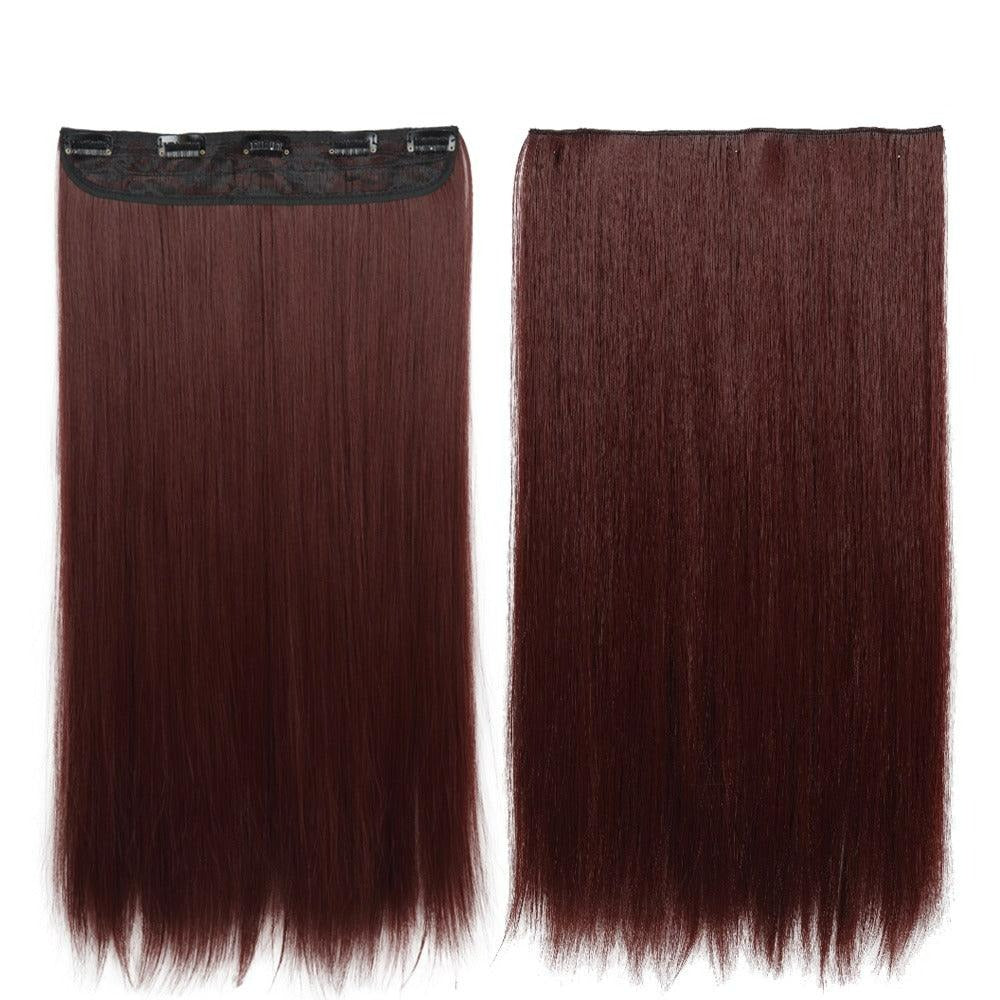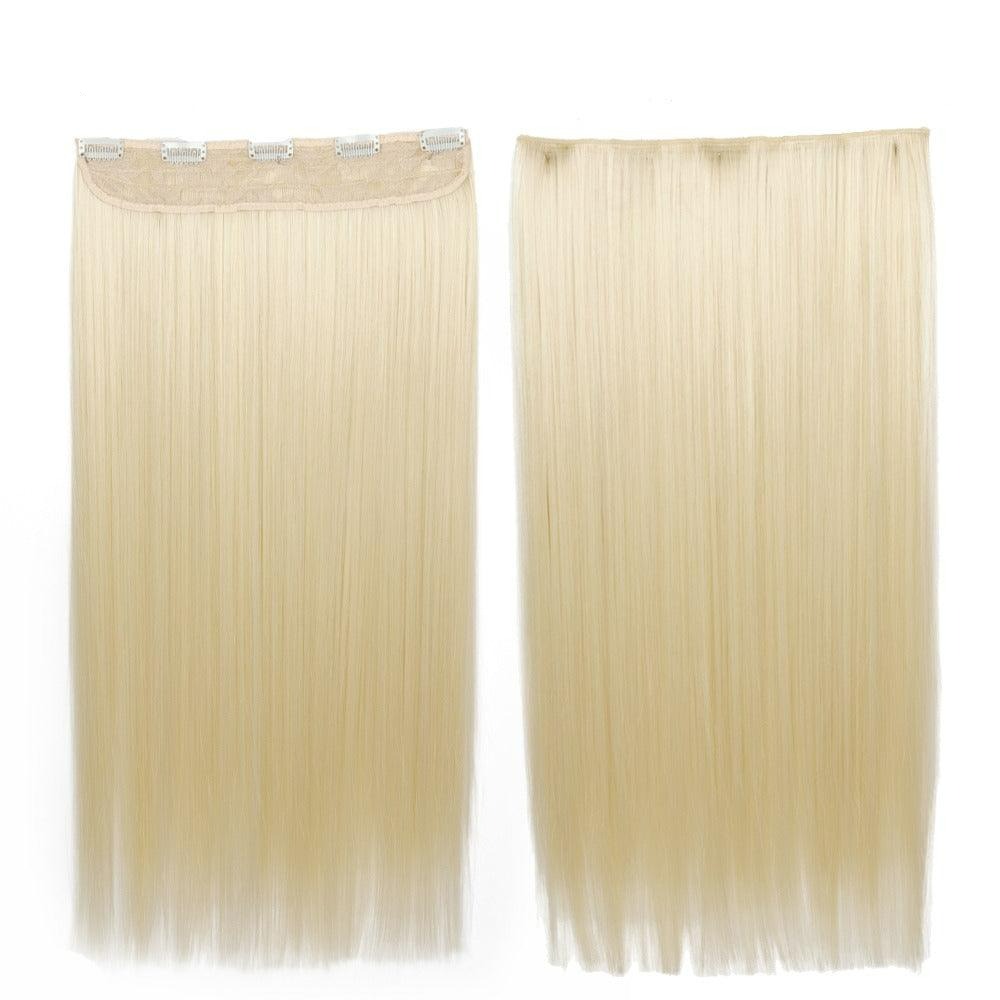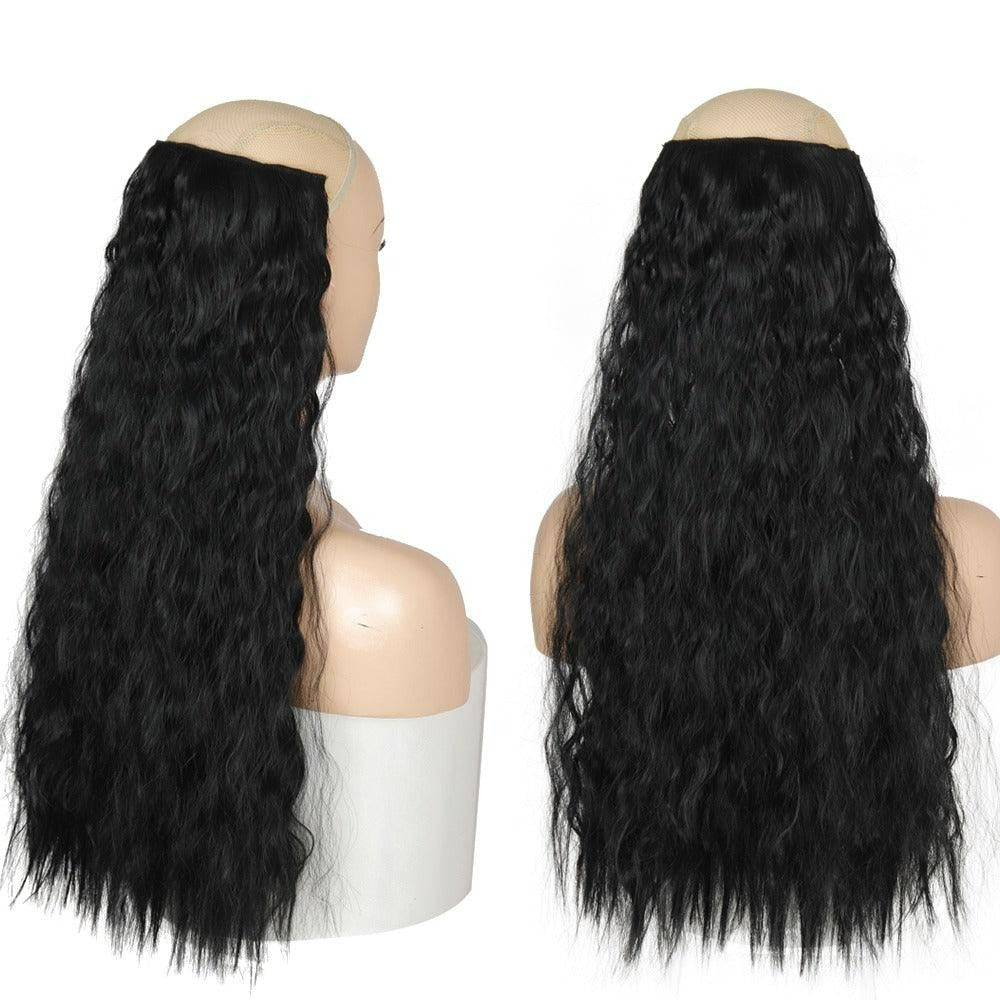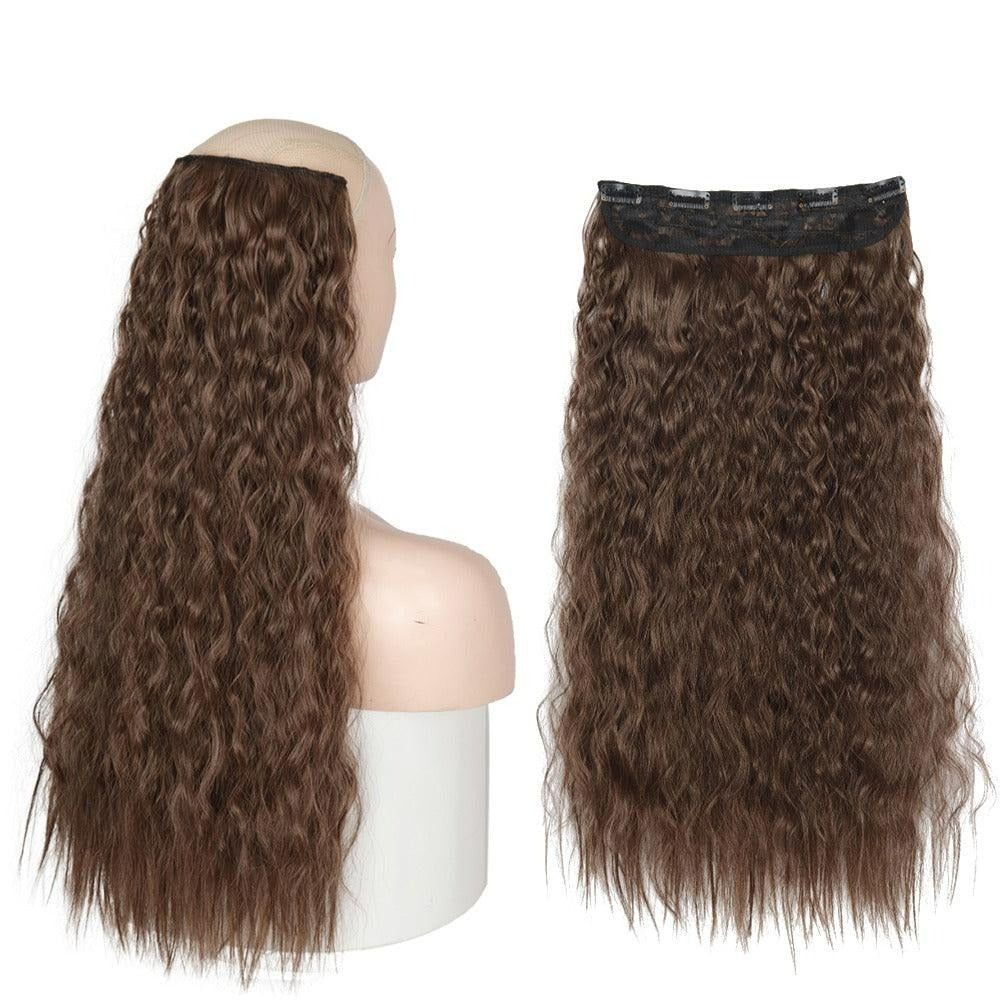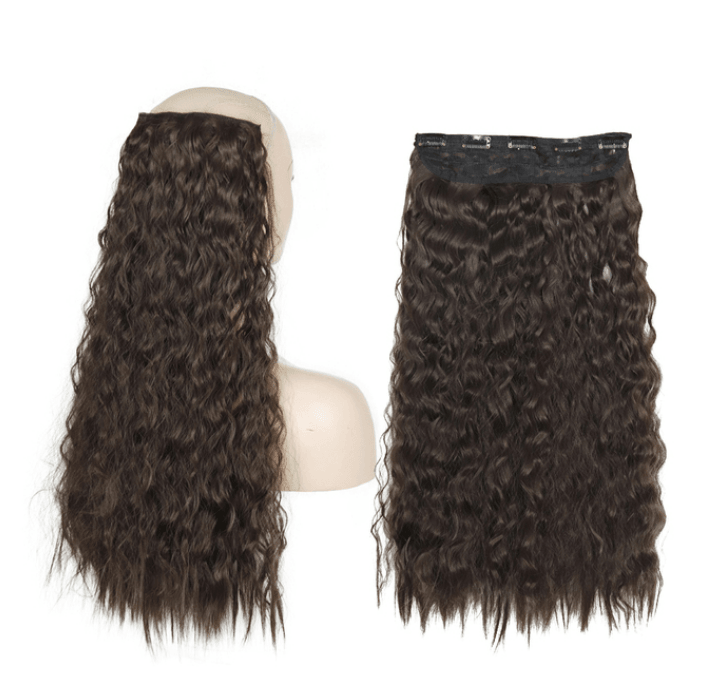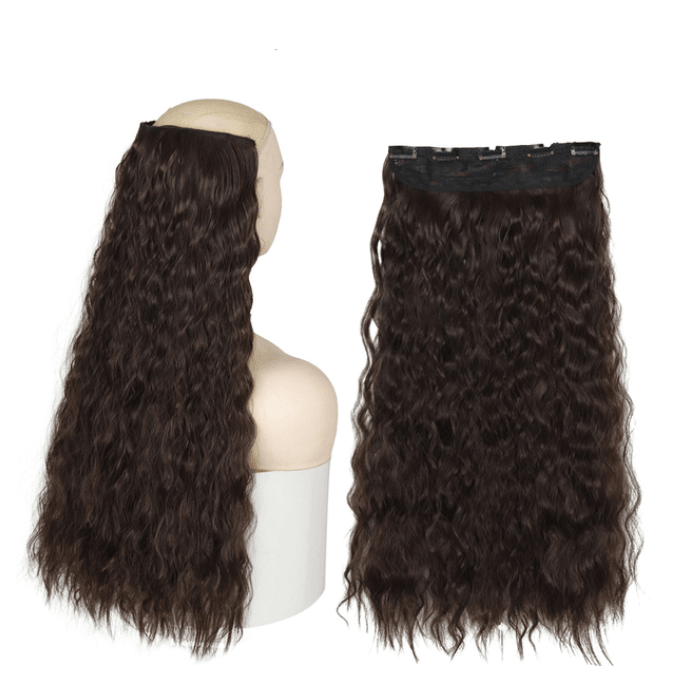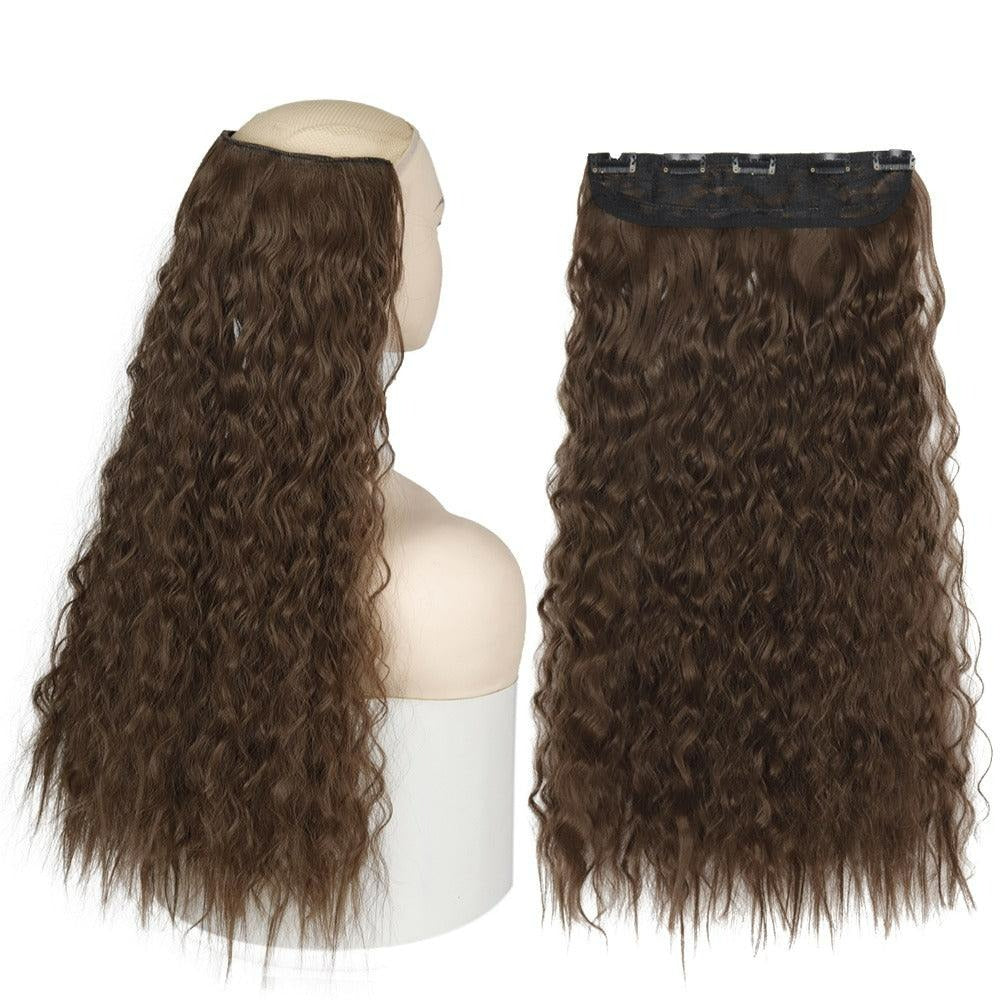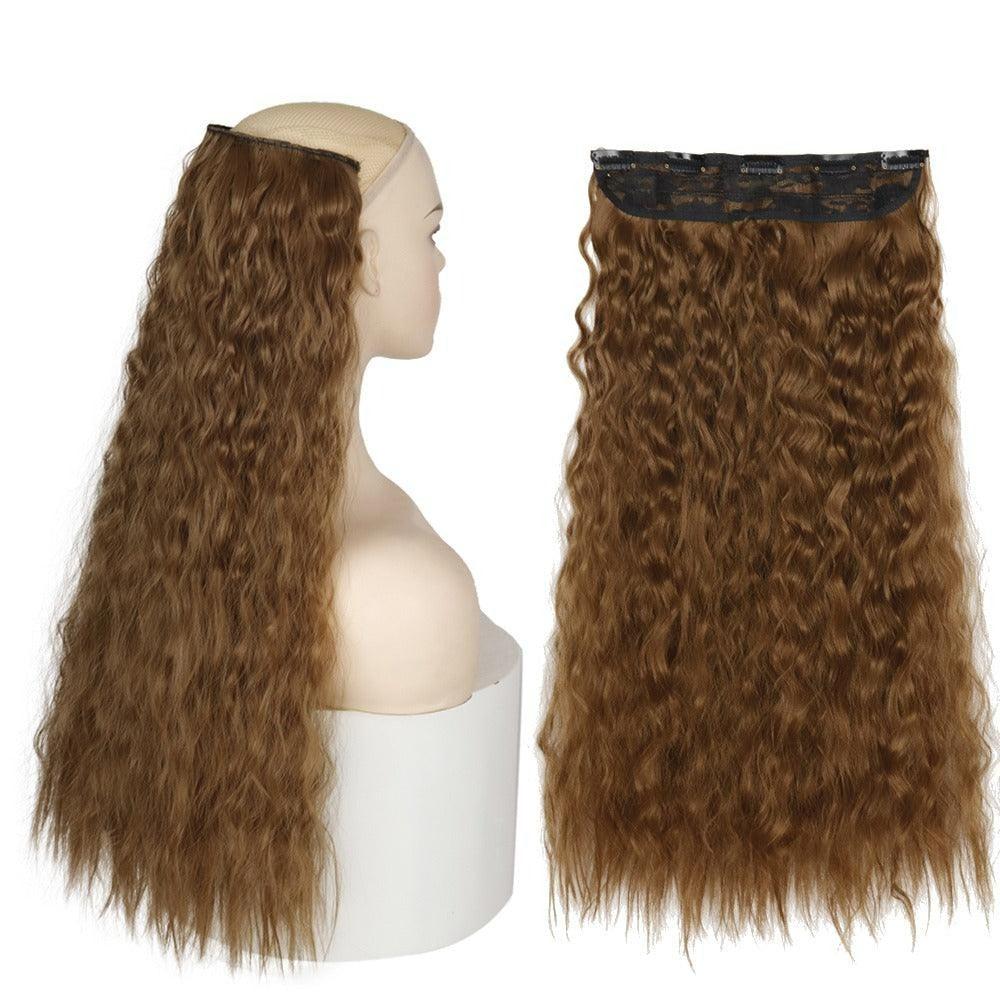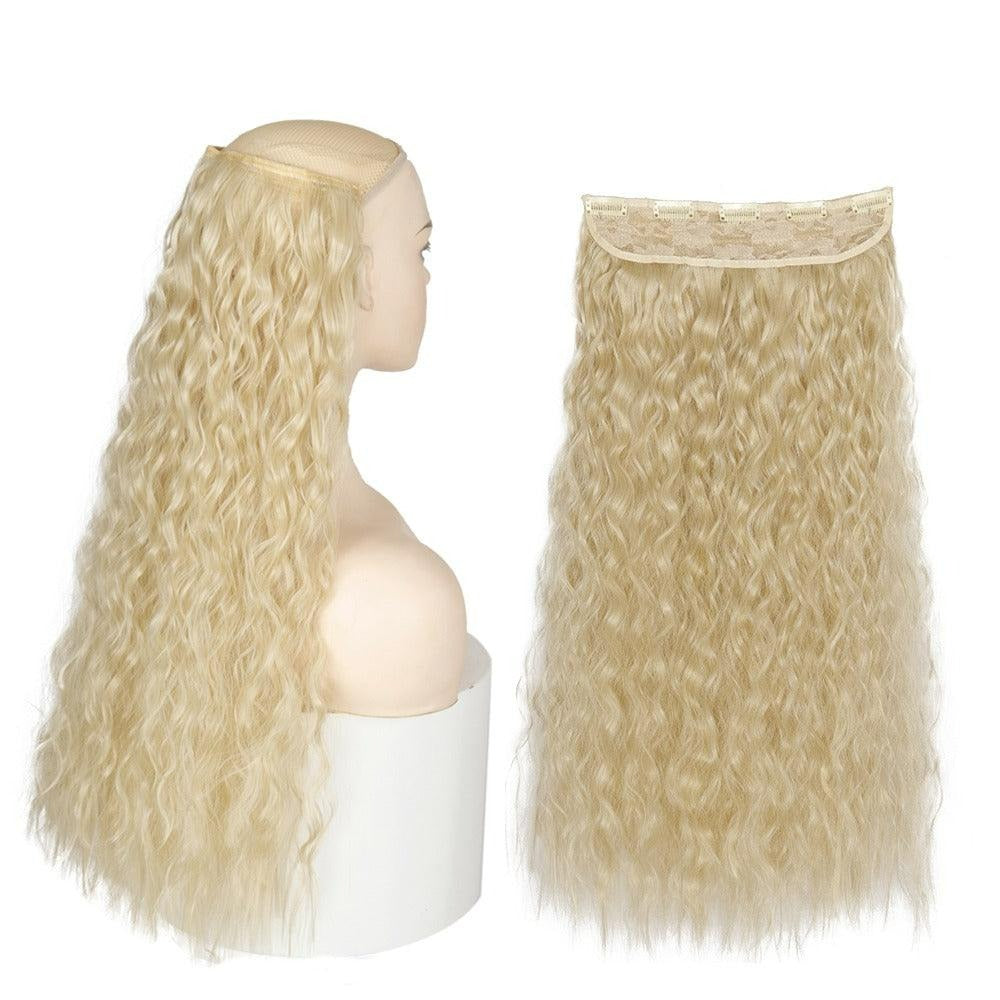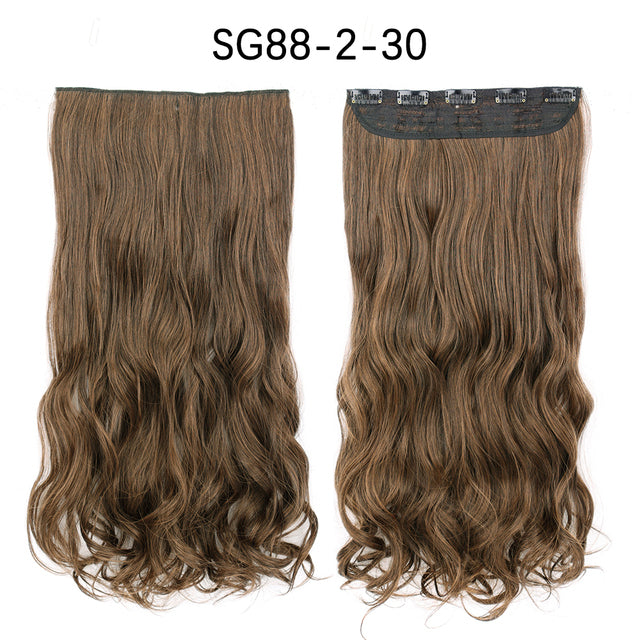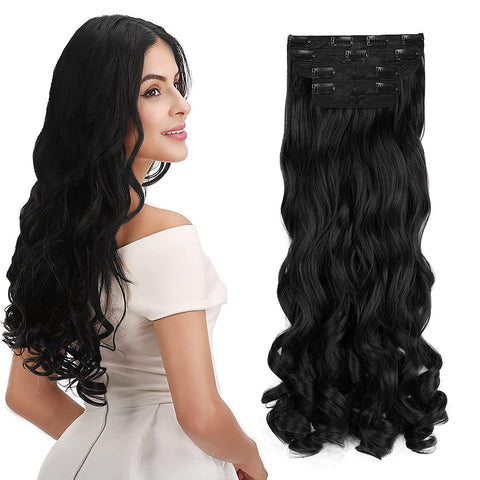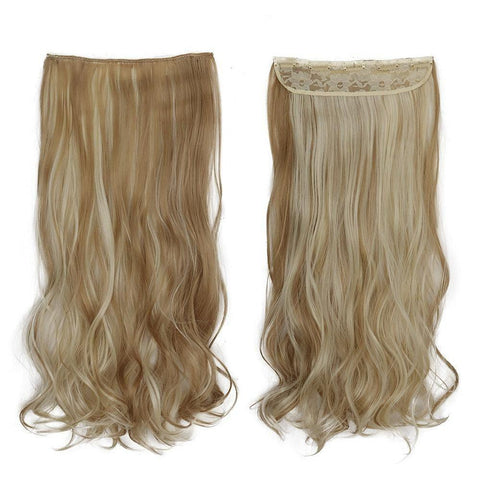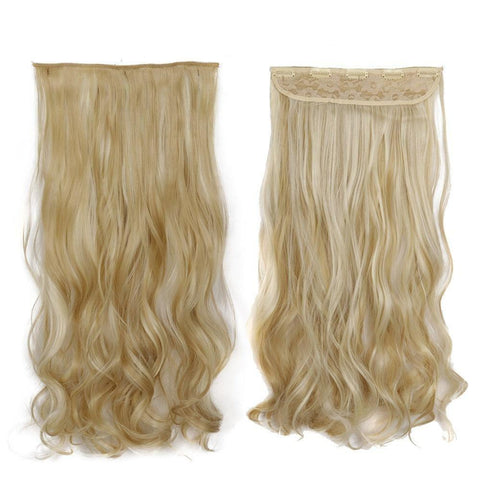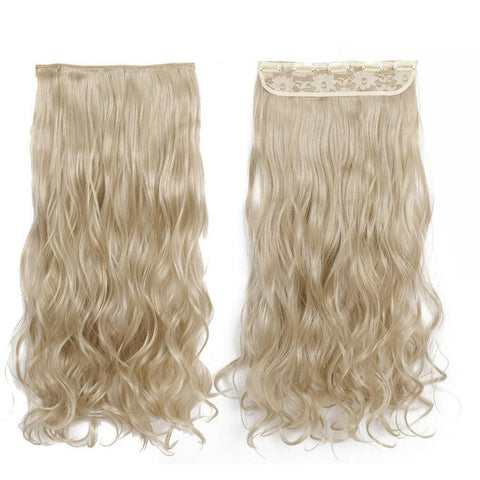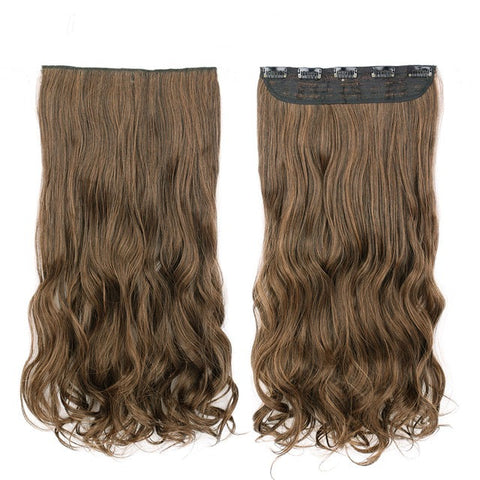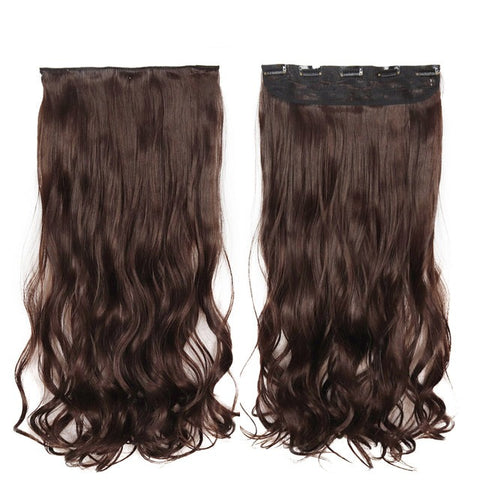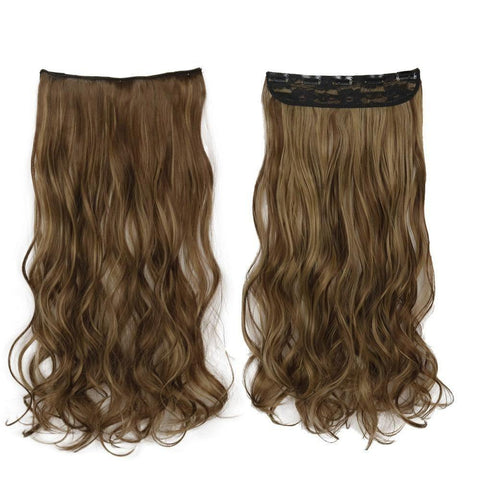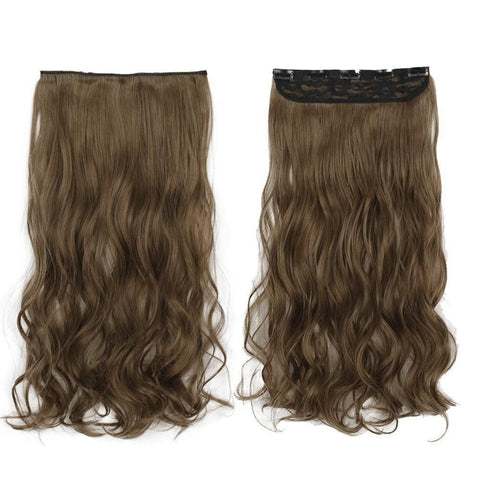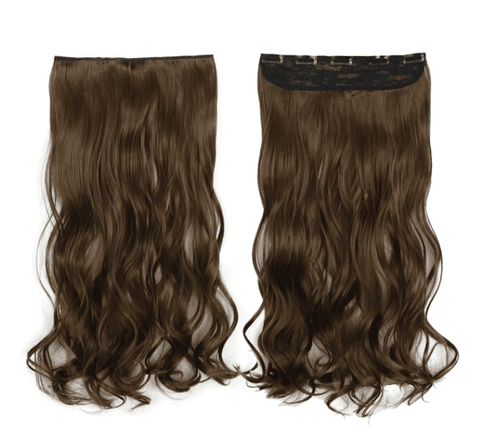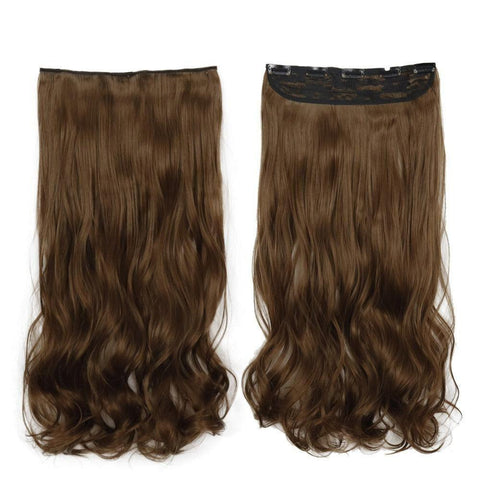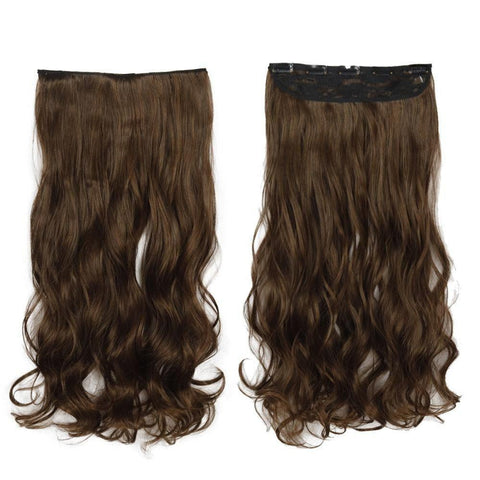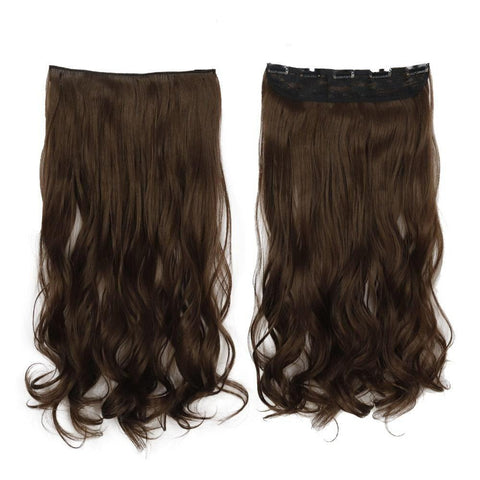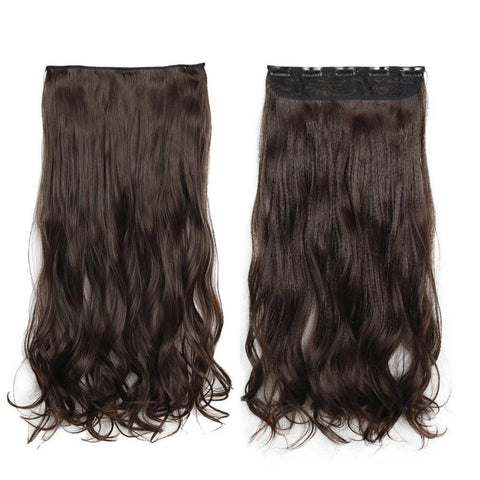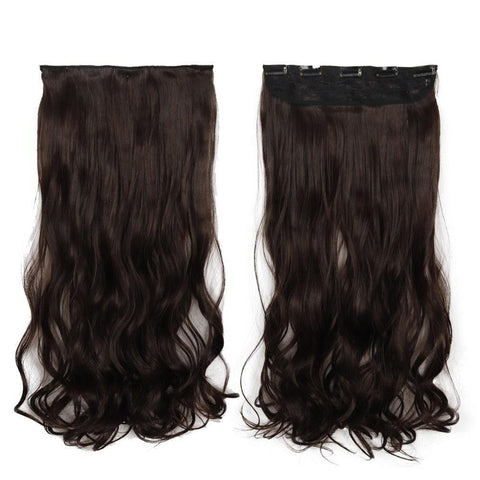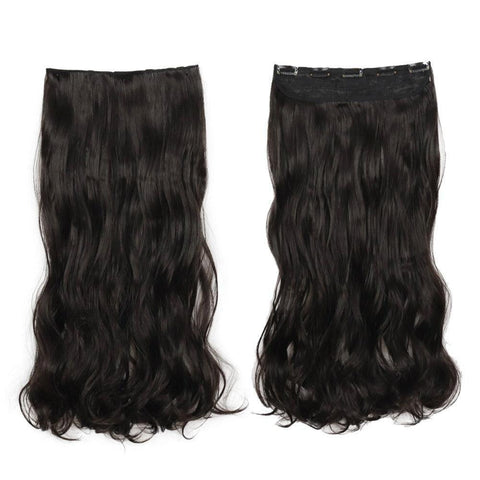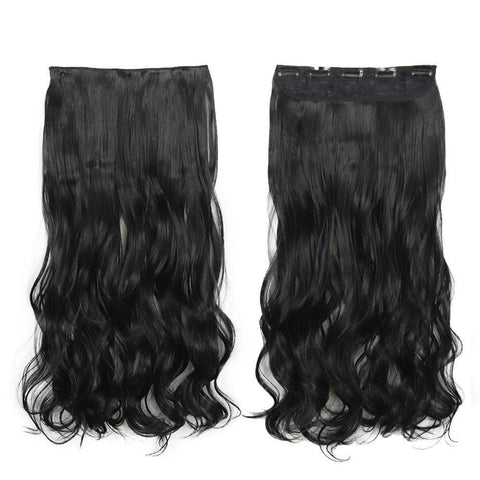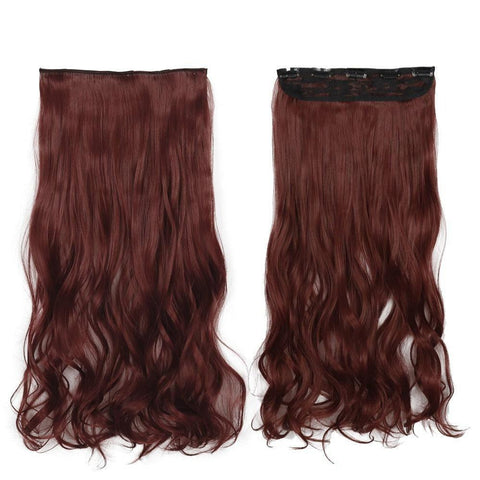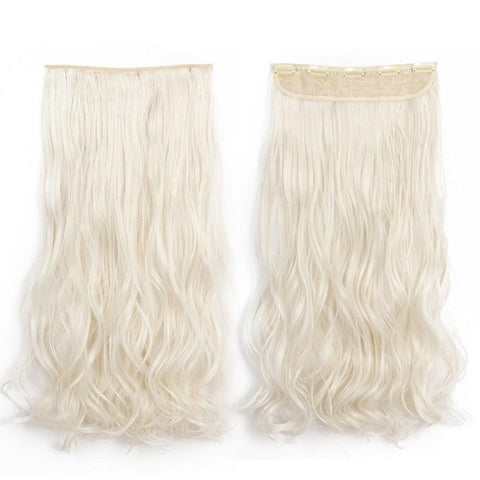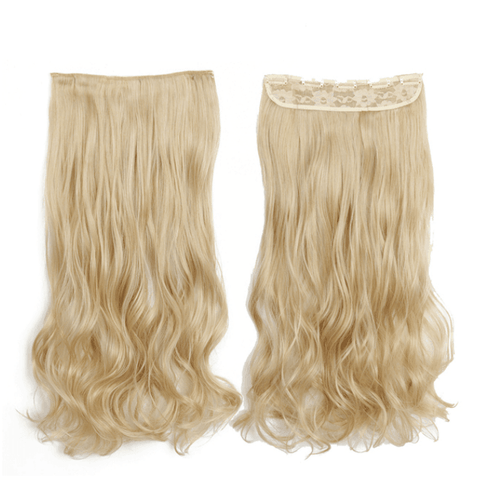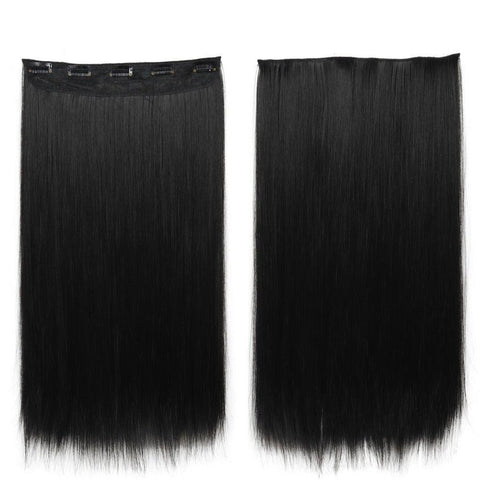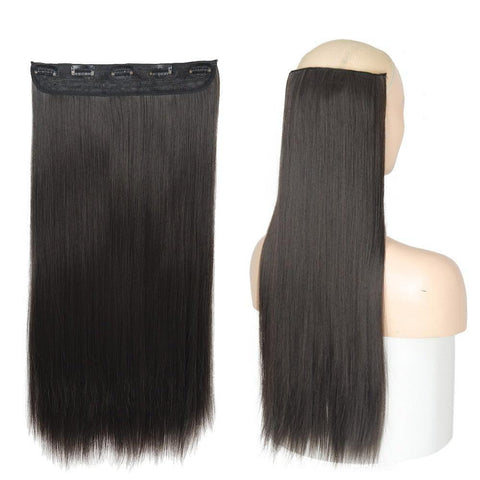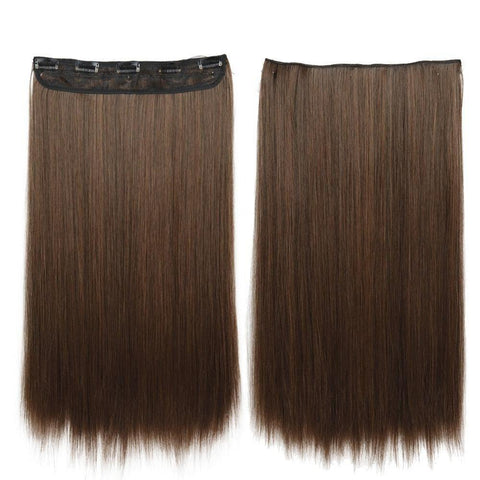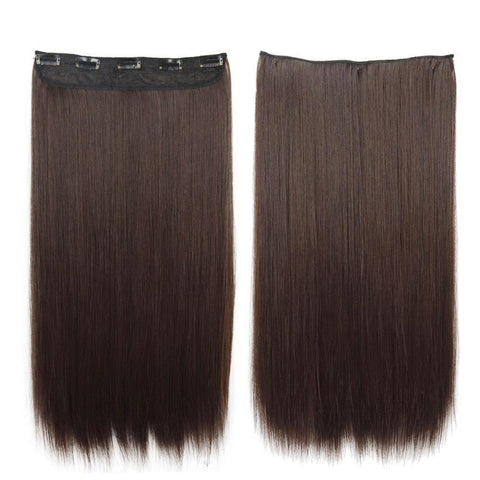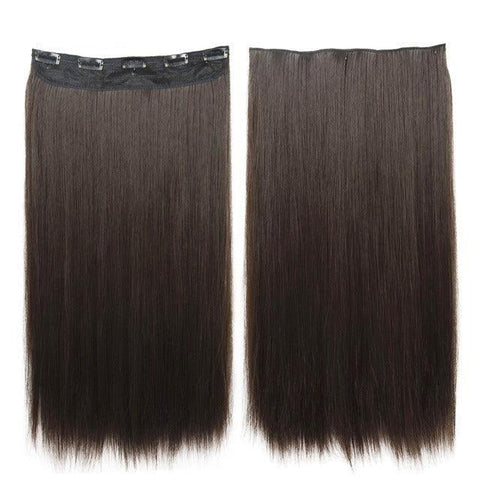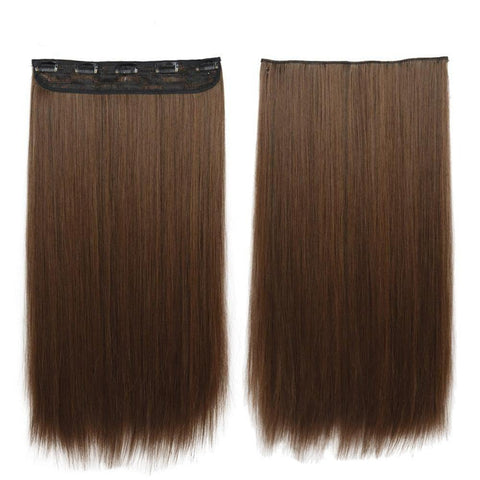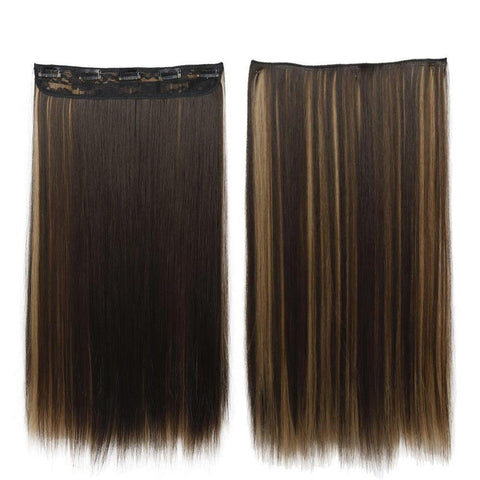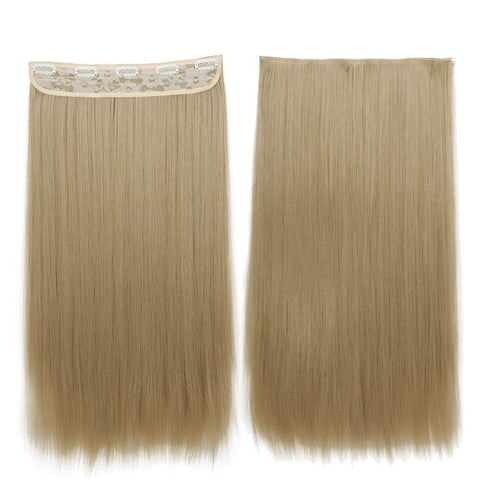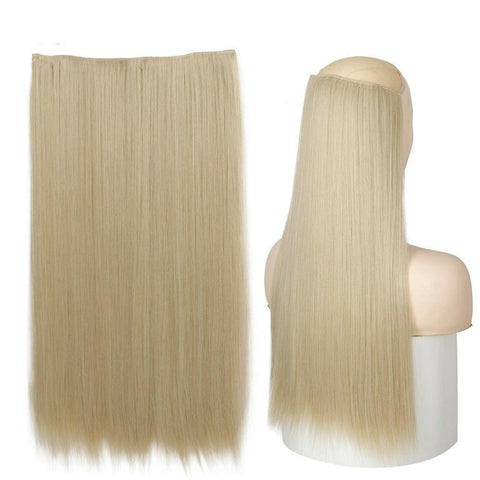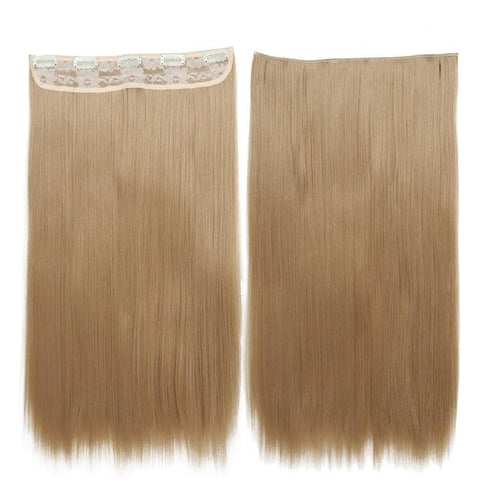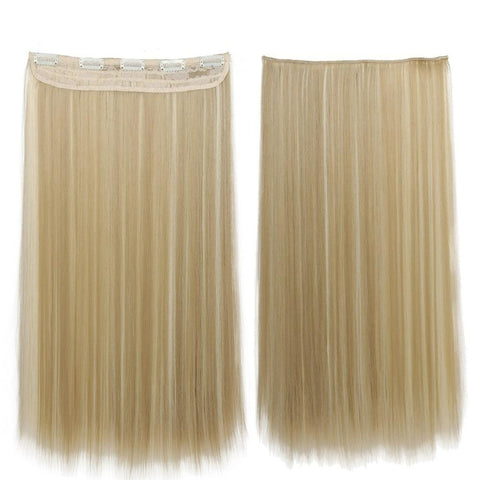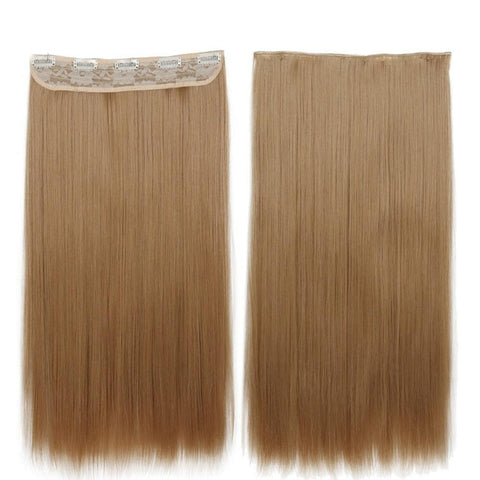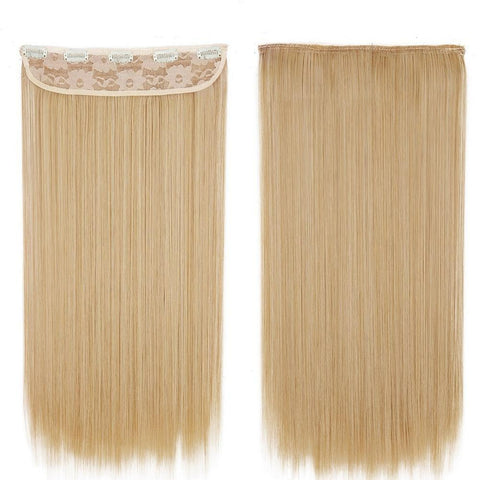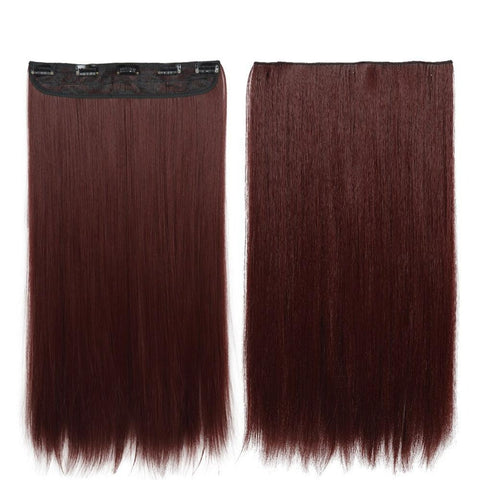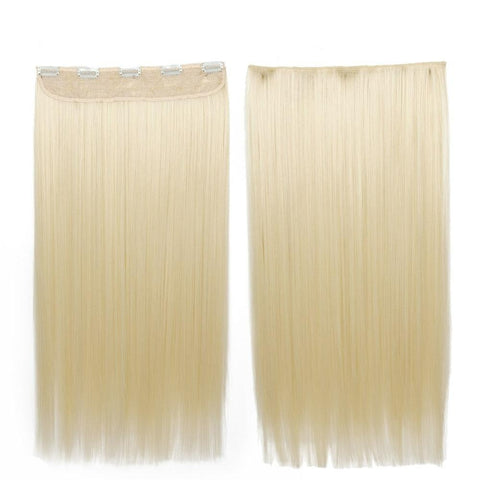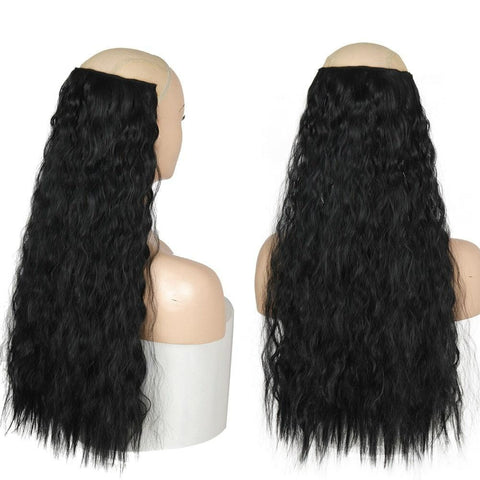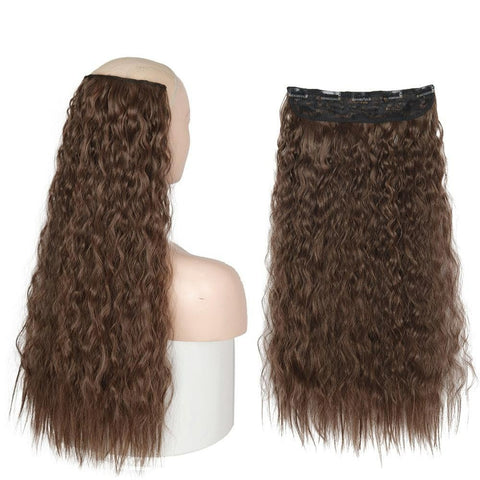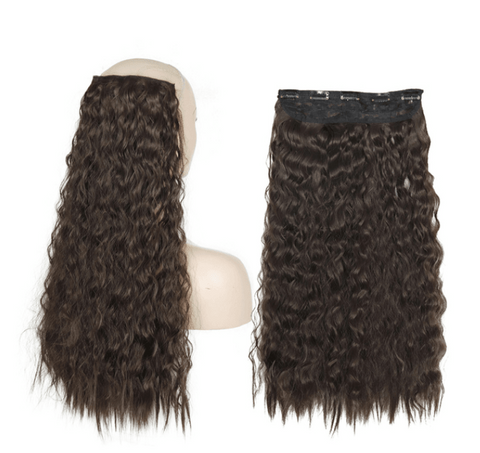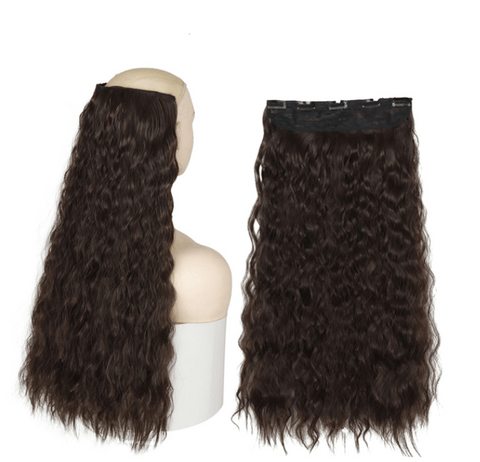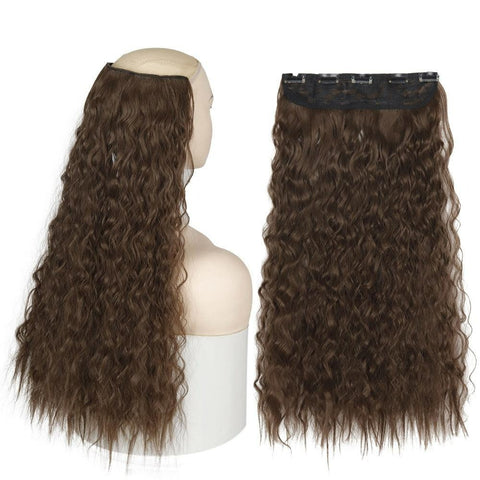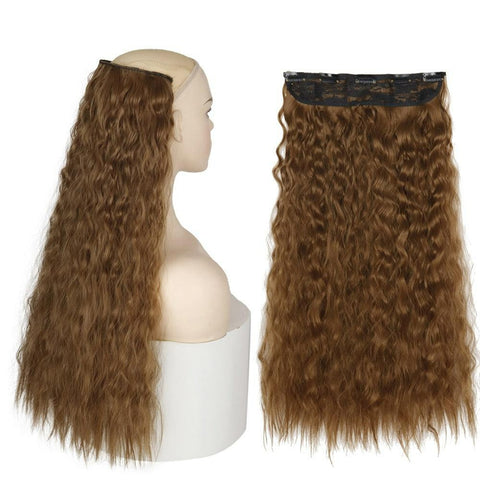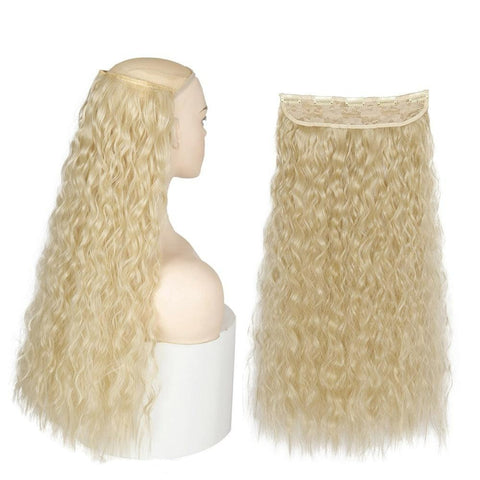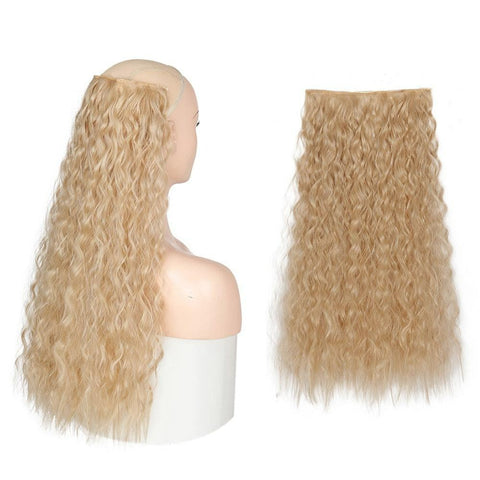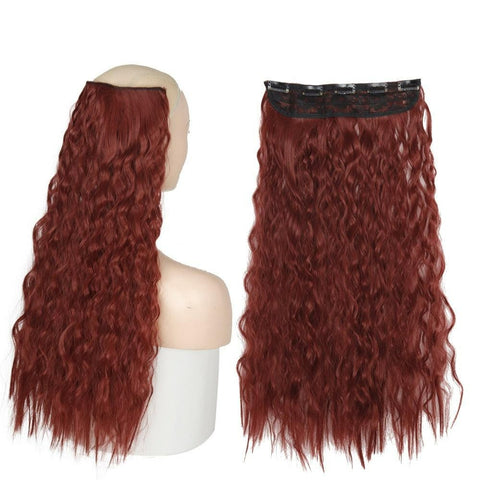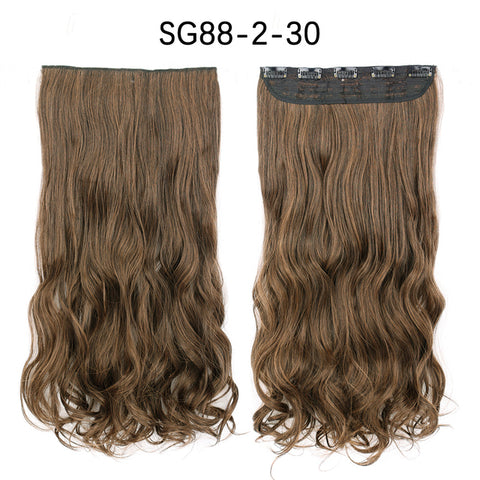 Natural Hair Clip-In Extension
No more struggling with short and flat hair! The Natural Hair Clip-In Extension is the...
30-DAY SATISFACTION GUARANTEE
No more struggling with short and flat hair!
The Natural Hair Clip-In Extension is the easiest and quickest way to add volume and length to your hair, 
in an INVISIBLE and PAINLESS manner, in SECONDS!


Made from soft and silky premium fiber that is identical to natural hair
It can withstand high temperatures (hairdryer, flat iron, and curling iron) and can be dyed and washed.
The Natural Hair Clip-In Extension has the appearance and feel of REAL hair.
Identical to Natural Hair Strands
Created with exclusive SYNT technology, using high-resistance synthetic fibers and
fibers
Identical to natural hair, can be straightened and washed.
The extension's clip

is 100% comfortable, does not pinch or hurt.




Superior to any other clip-in hair extension
Match the color of your hair with our various shades.
It blends seamlessly with your natural hair

.


Easy to use and remove
Literally, one minute to put on and one second to remove!
Just

part your hair

and attach the Clip-In Extension.

 
Zero damage to your hair
Unlike traditional extensions, the Clip-In Extension does not damage your hair in any way

.
No glue and no damage to your hair.
You will even forget that you are wearing extensions!
COMPLETELY INVISIBLE when covered by your own hair!


Specifications:
Material: Premium synthetic fiber
Color: Various shades available
Length: approximately

 22

 to 32

 

inches
Weight: 

approximately

 1oz
Attachment: Snap clips
After you make your purchase, it's normal for it to take up to 48 hours for the shipment to be processed before it ships out, which isn't included in the shipping times. Please do note, our warehouse is closed on the weekends and holidays so any orders made then will be processed on the following business day.
Our delivery time varies between 5-15 working days.
If the customer entered the wrong address at the time of order, Anellace is not responsible for a replacement.

RETURNS:
Anellace is committed to ensuring your safety and satisfaction. To maintain these high standards, we have a strict policy of not accepting returned items.
Should you receive damaged or defective products, or are not completely satisfied with your purchase, please take advantage of our 30-day money-back guarantee! With the Anellace Guarantee, we will send you a different wig style or issue you a full refund—no return required.
Please note: Original shipping costs are not eligible for refund.
Compare Color
1012-1

1012-2

1012-2-30

1012-2-33

1012-4

1012-4-30

1012-4h27

1012-24

1012-24-27

1012-24-613

1012-24h613

1012-27

1012-27-613

1012-118

1012-613

sg88-1b

sg88-2

sg88-2-30

sg88-2-33

sg88-4

sg88-6

sg88-8

sg88-10-86

sg88-12

sg88-12h24

sg88-16

sg88-22-613

sg88-22h613

sg88-24h613

sg88-30

sg88-burg

sg88-613

sg8827-613

q55-1

q55-2-30

q55-2-33

q55-4

q55-6

q55-8

q55-22-613

q55-27-613

q55-burg
Click On Color / Pattern To Compare, Click And Drag Images To Reorder