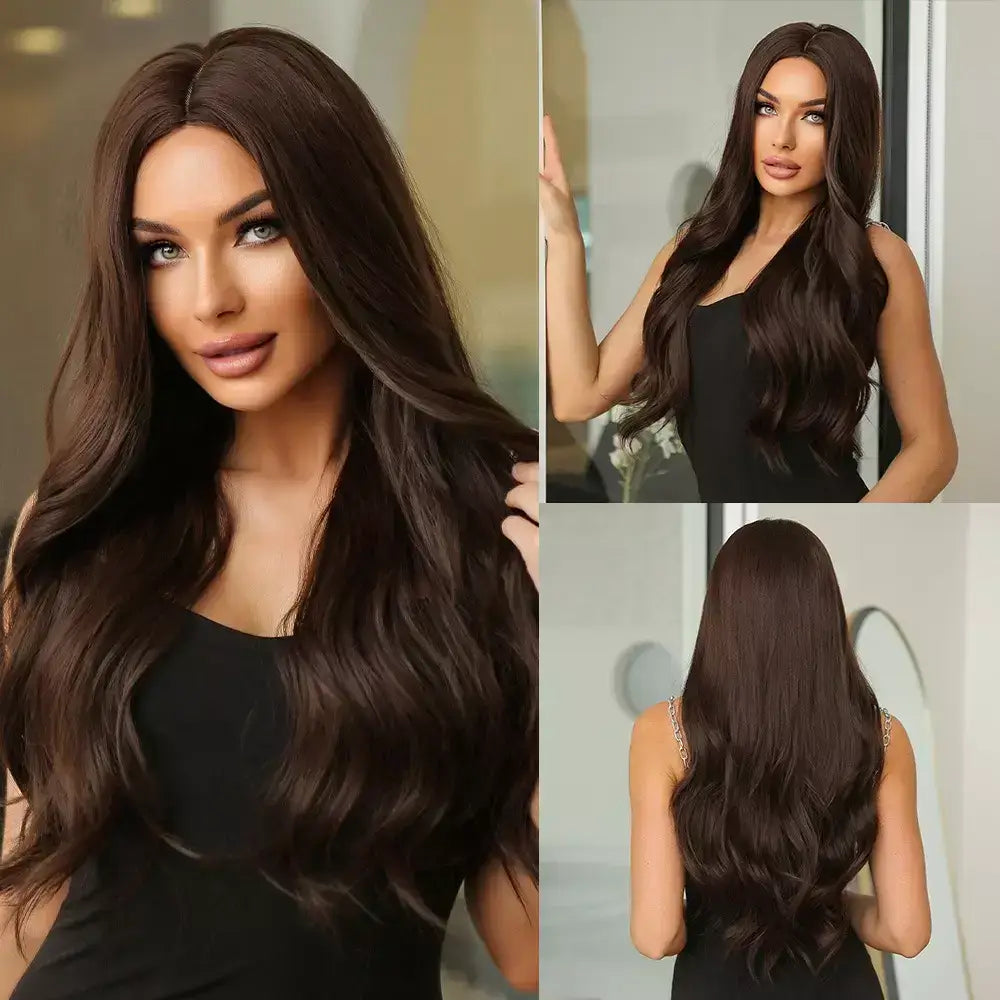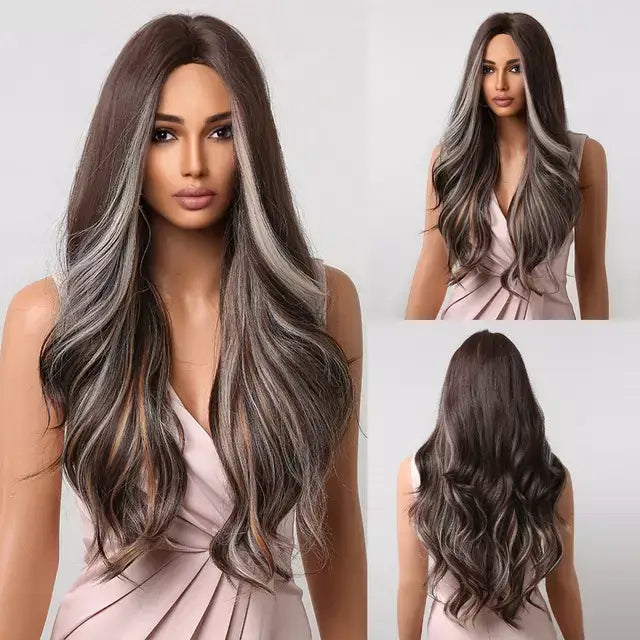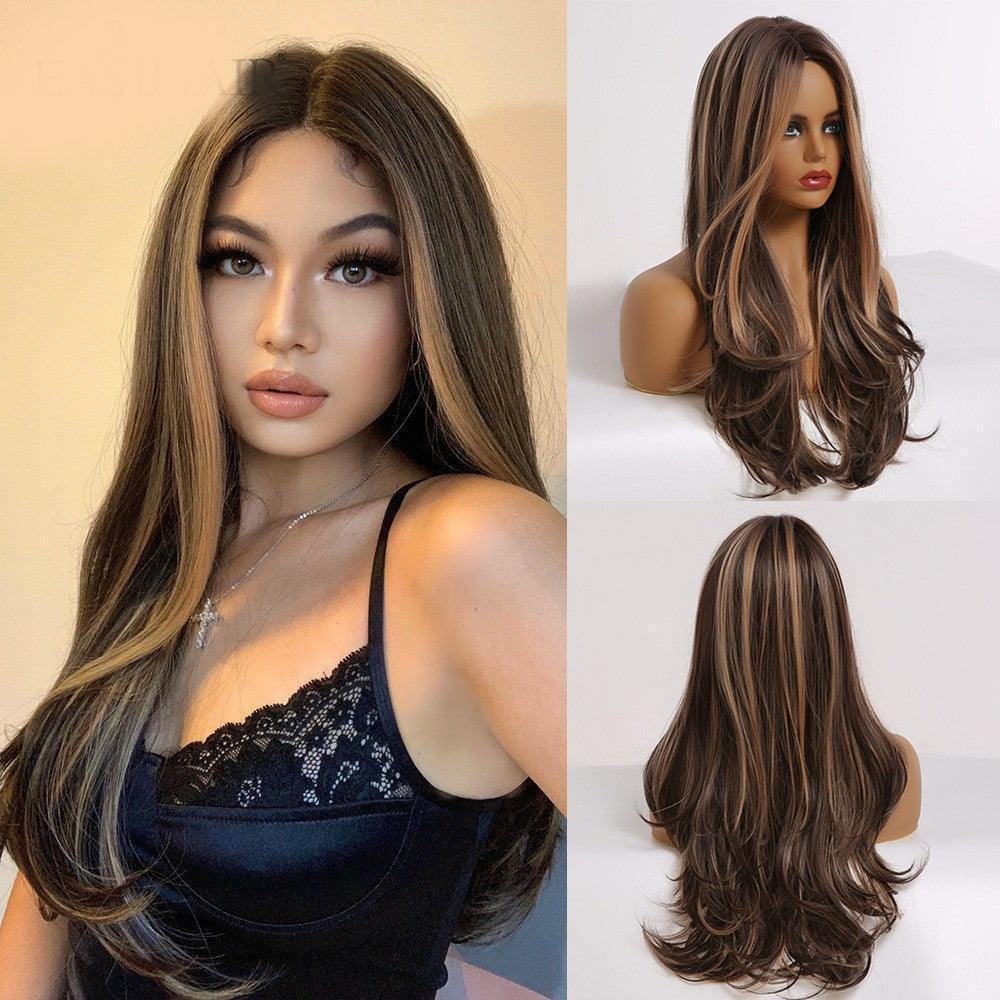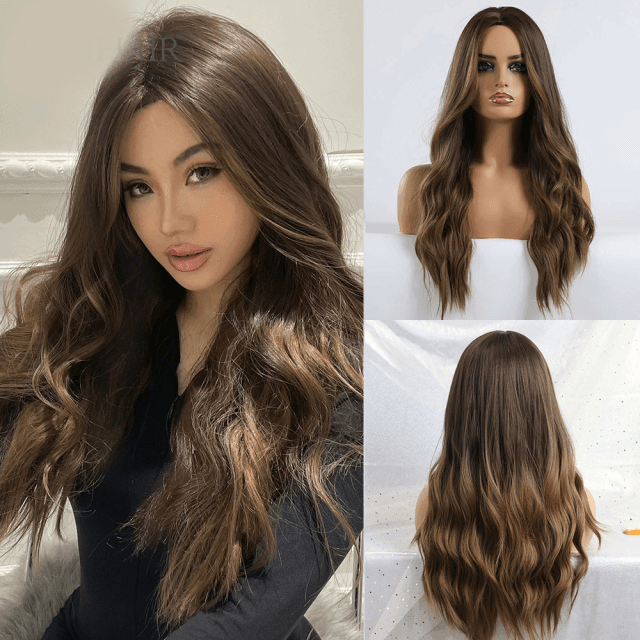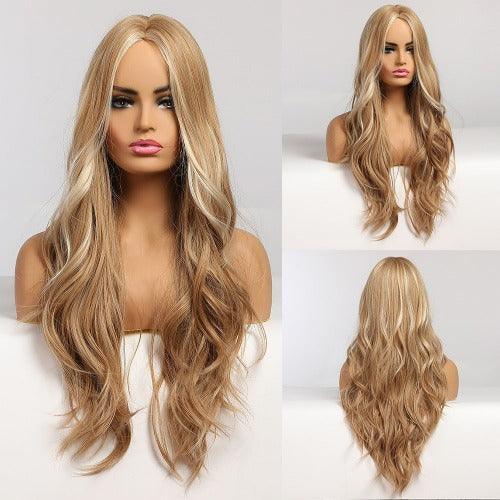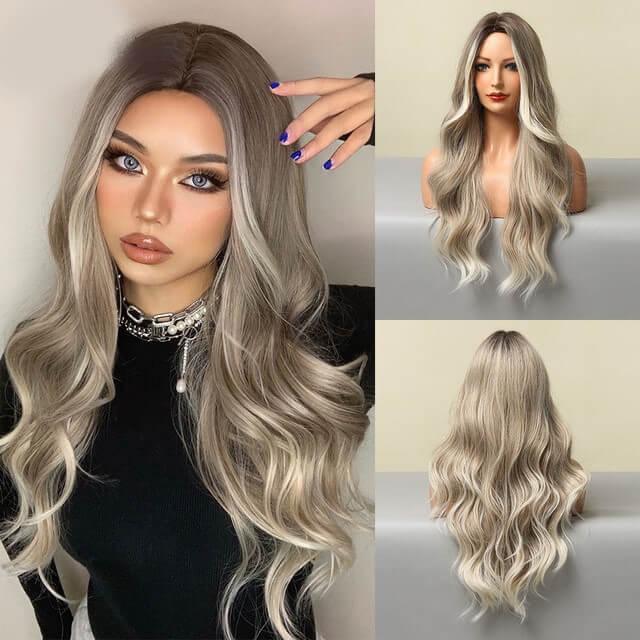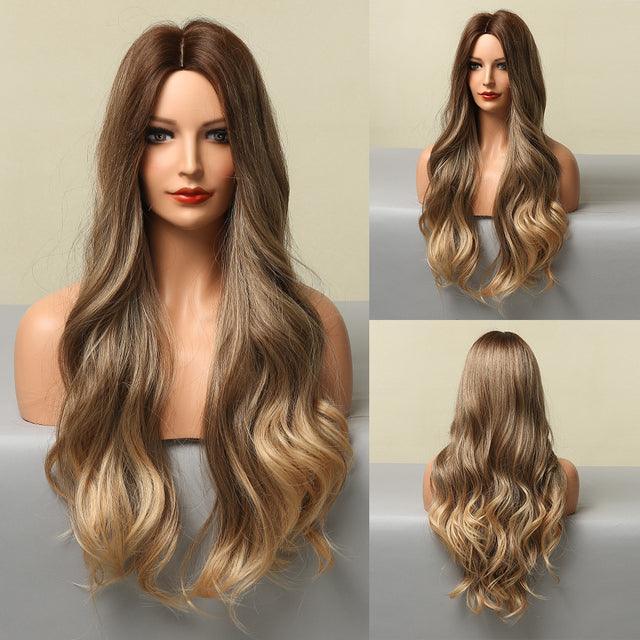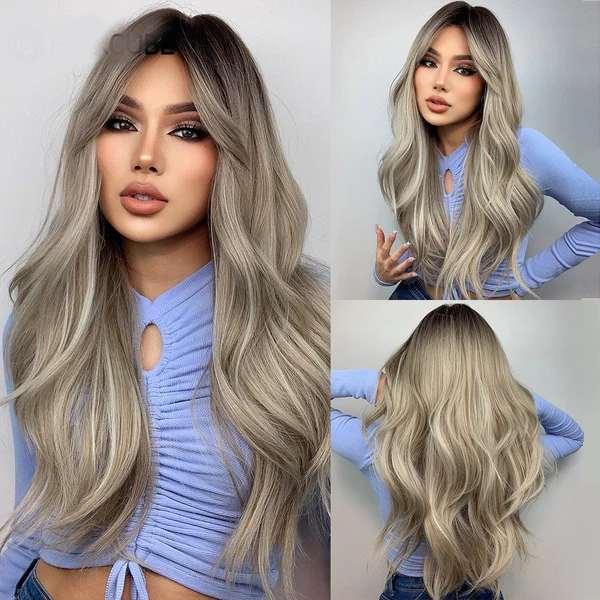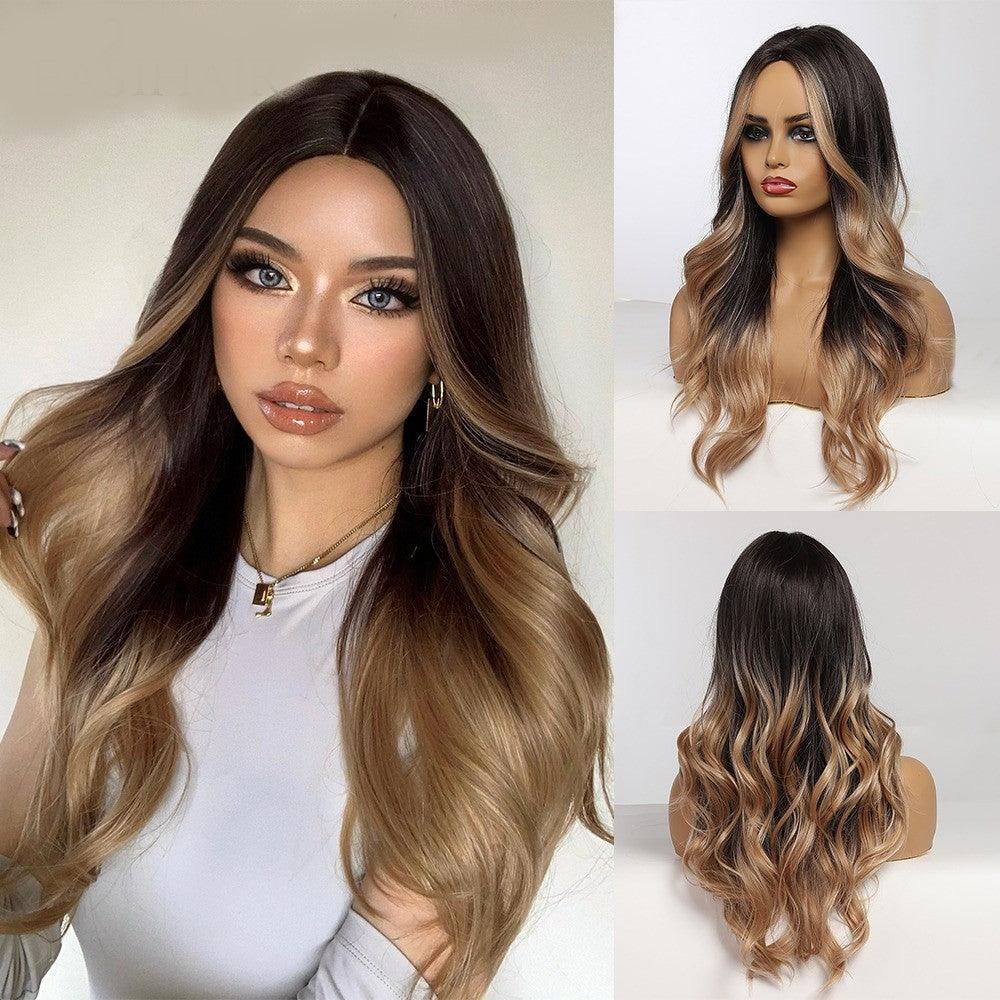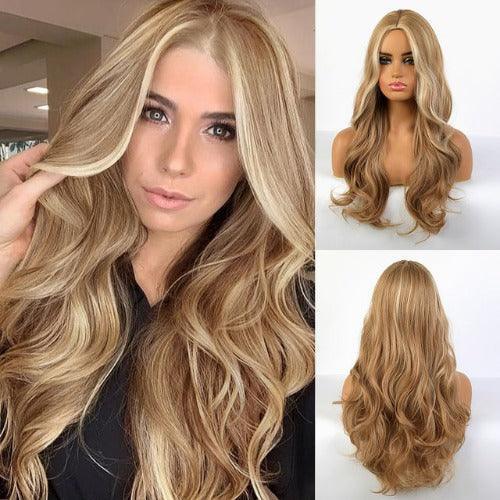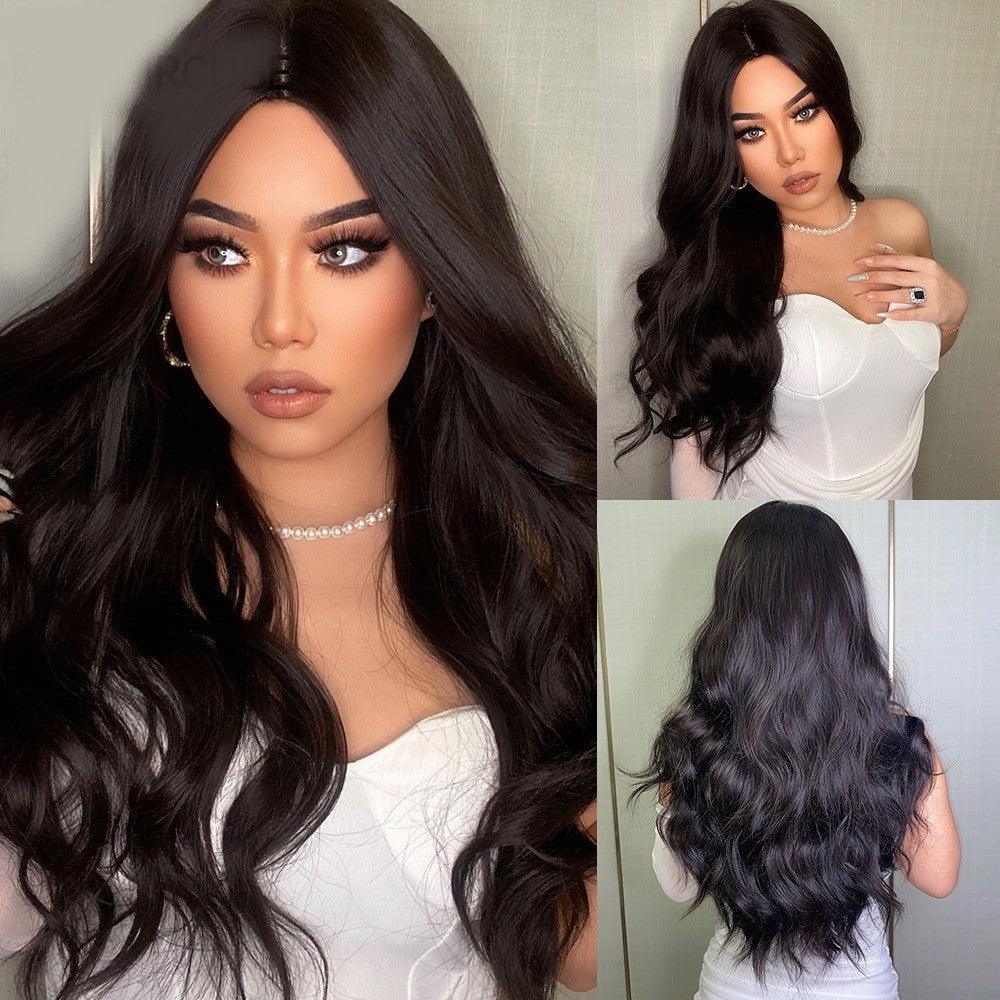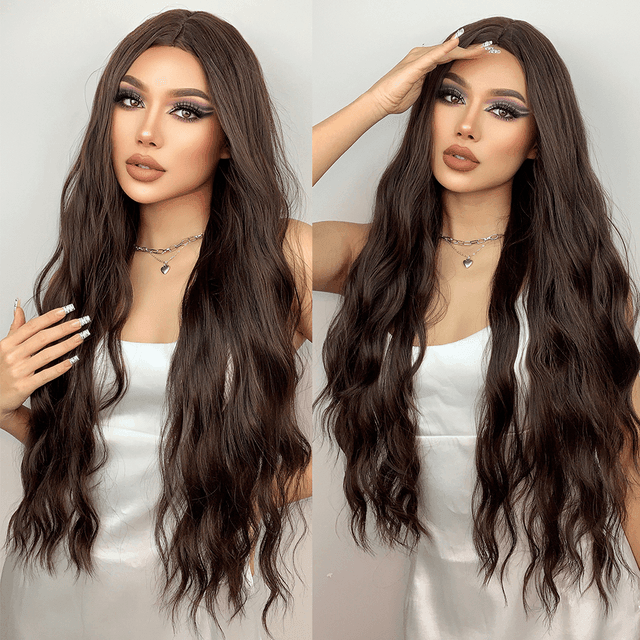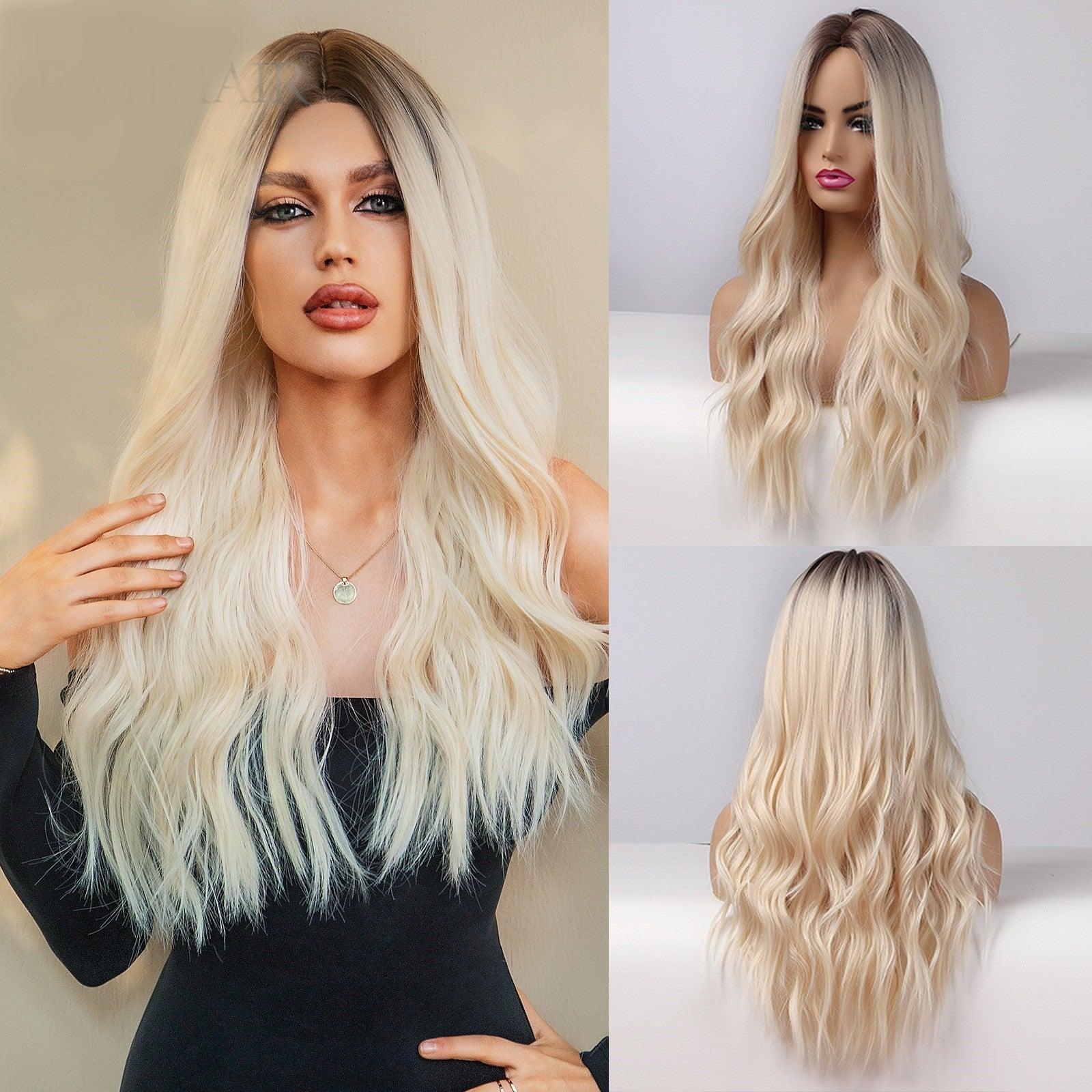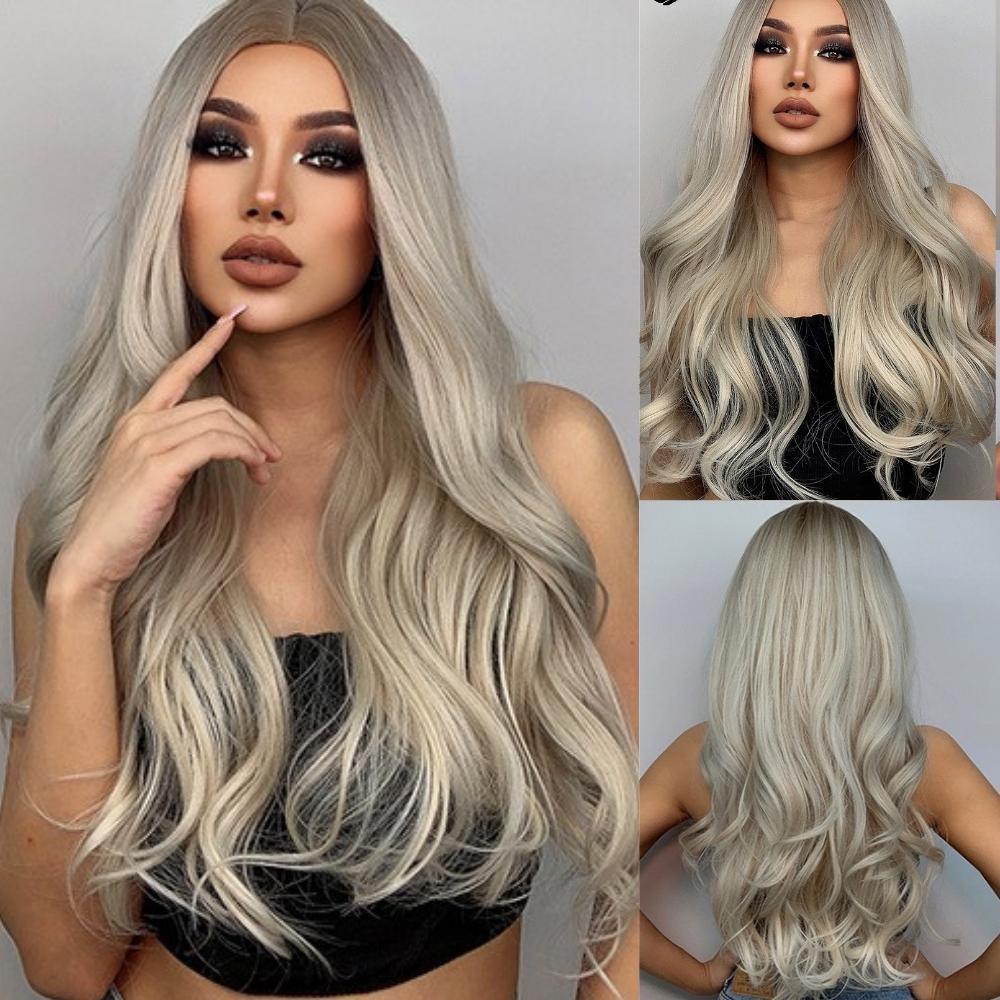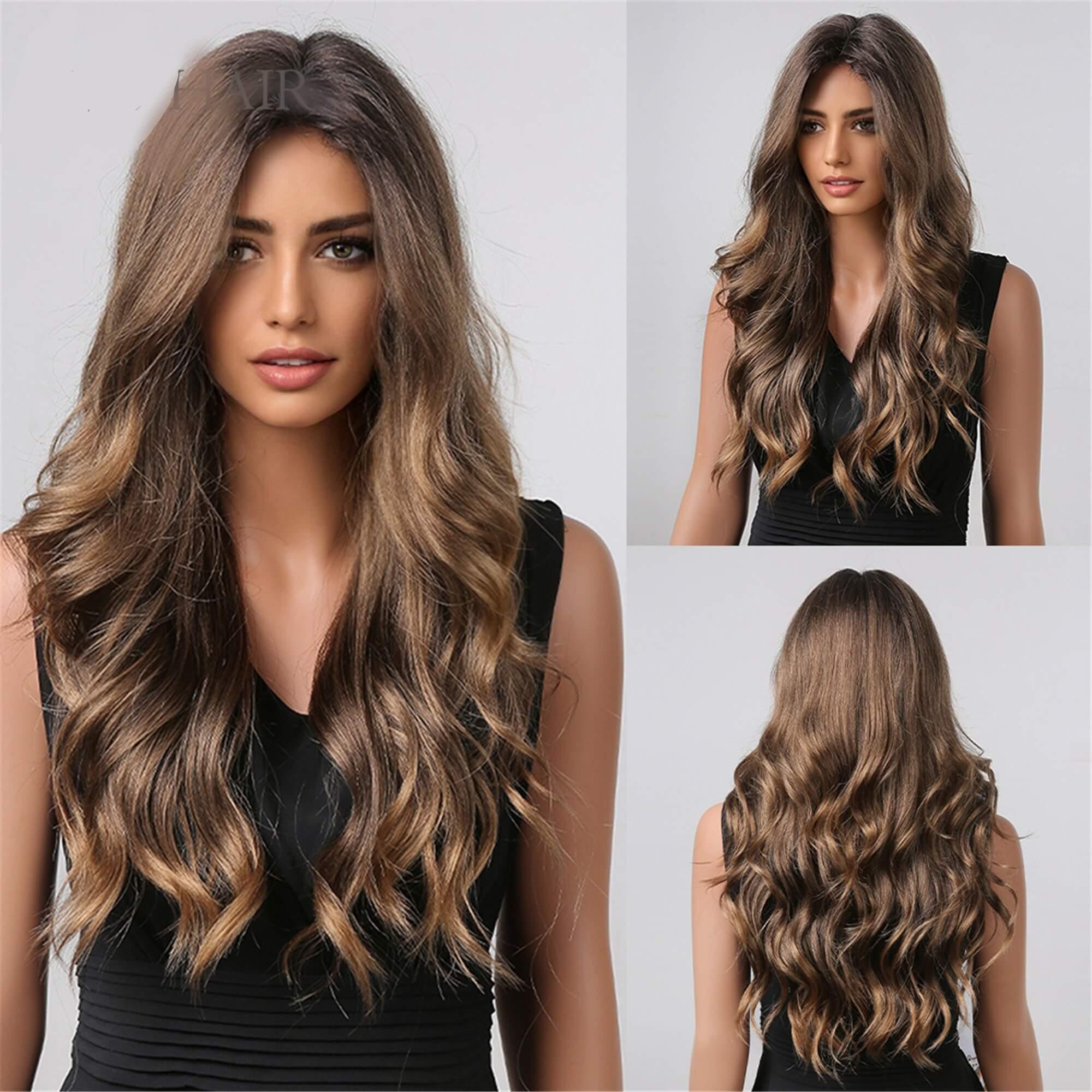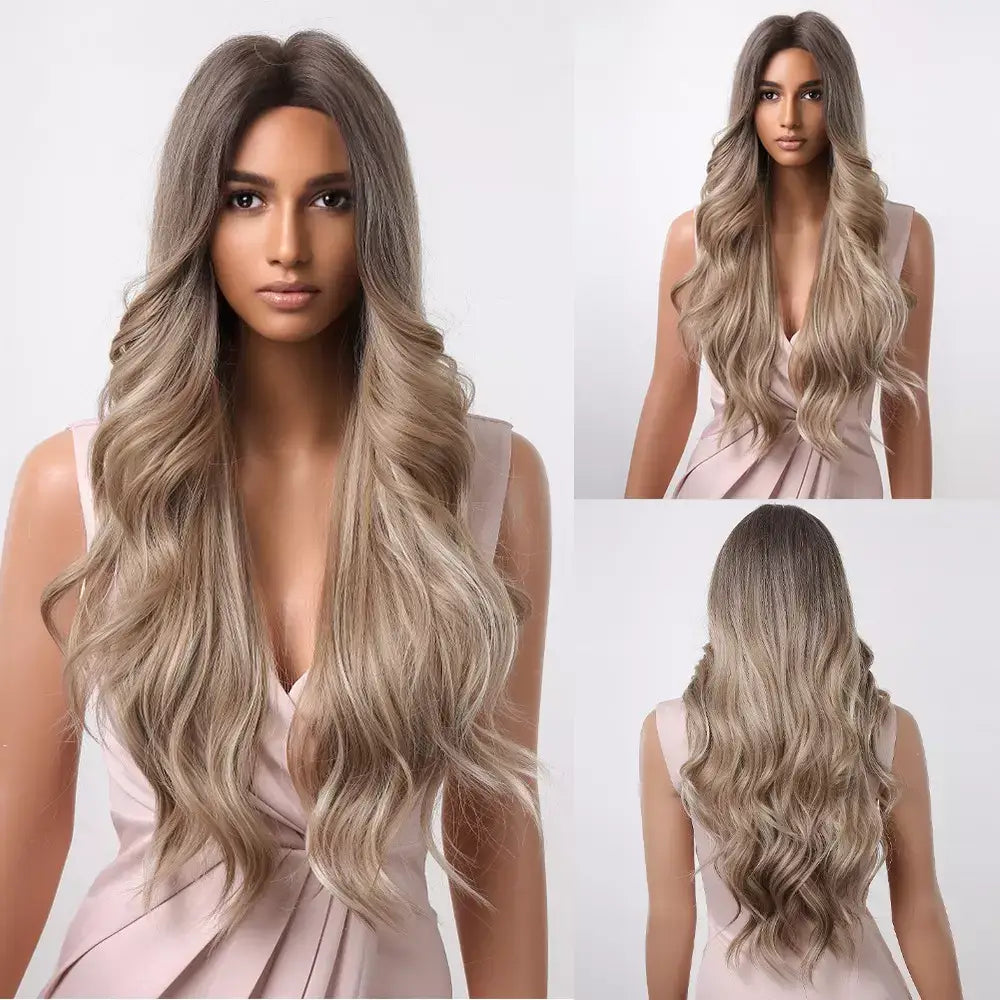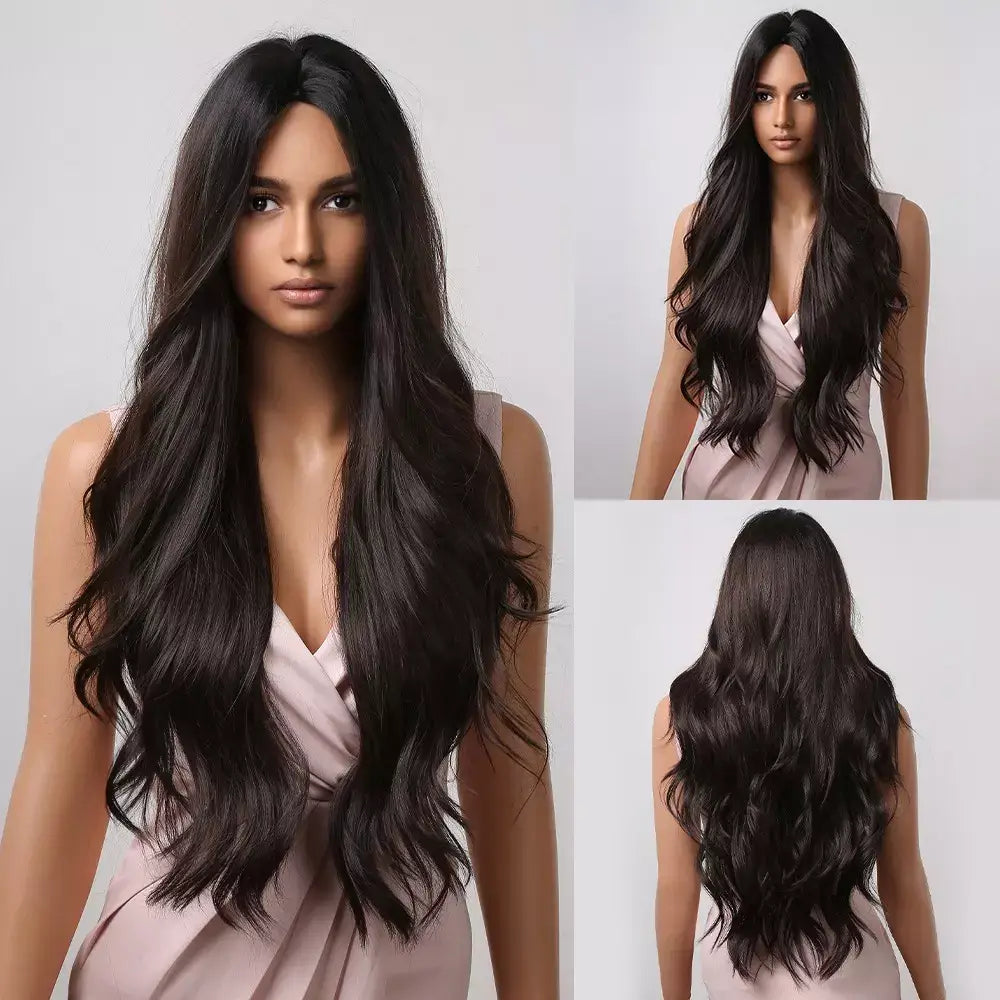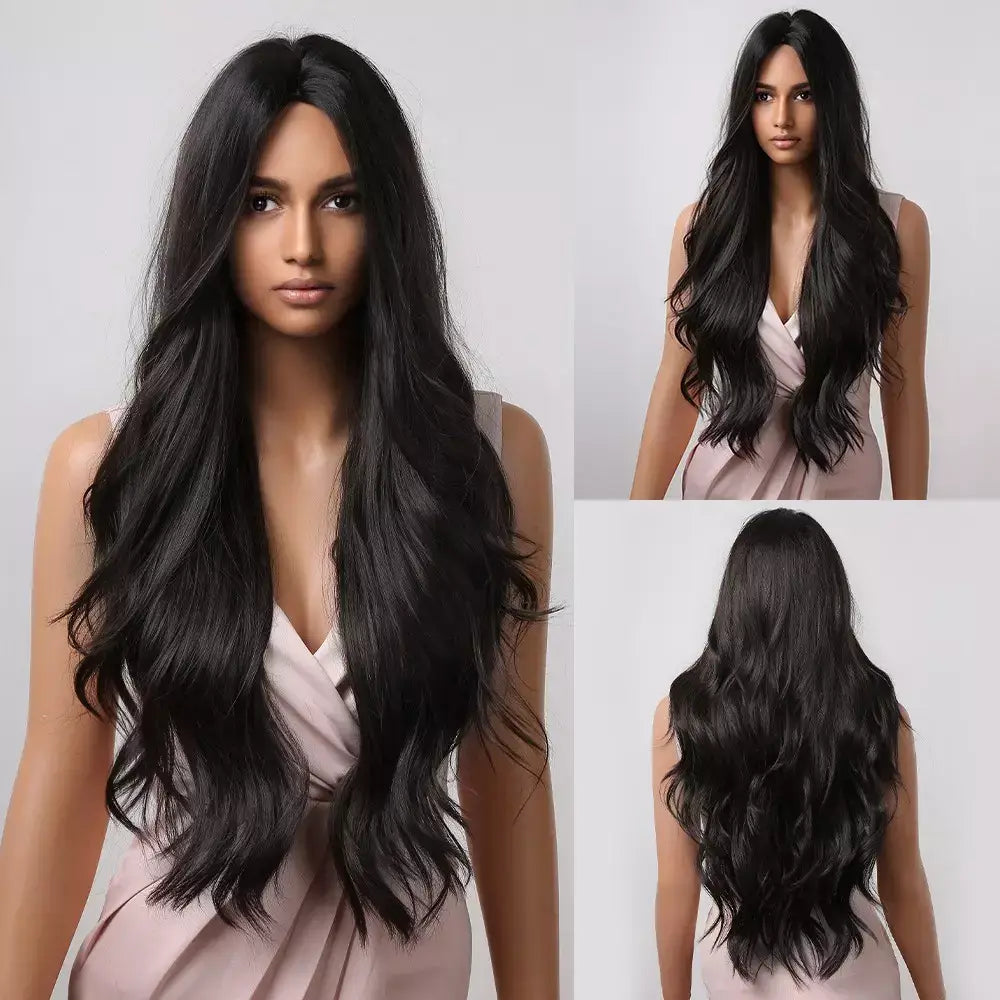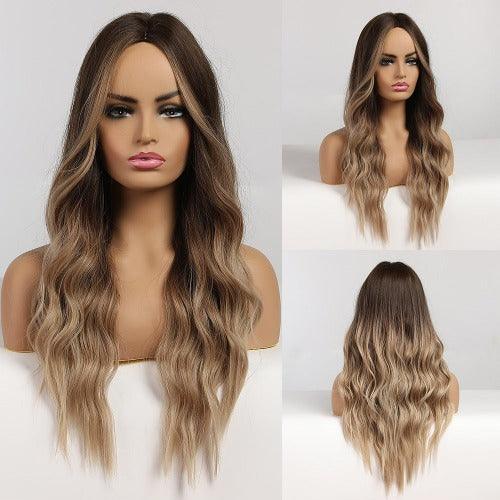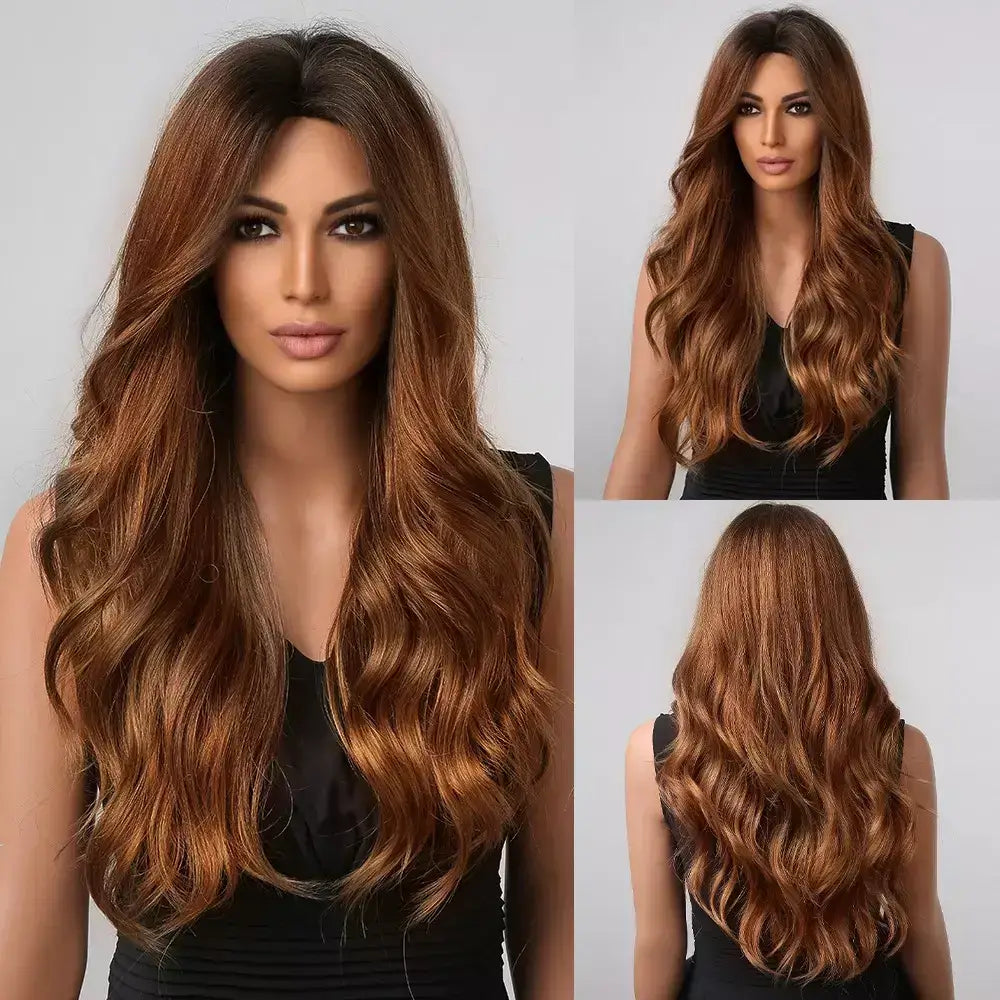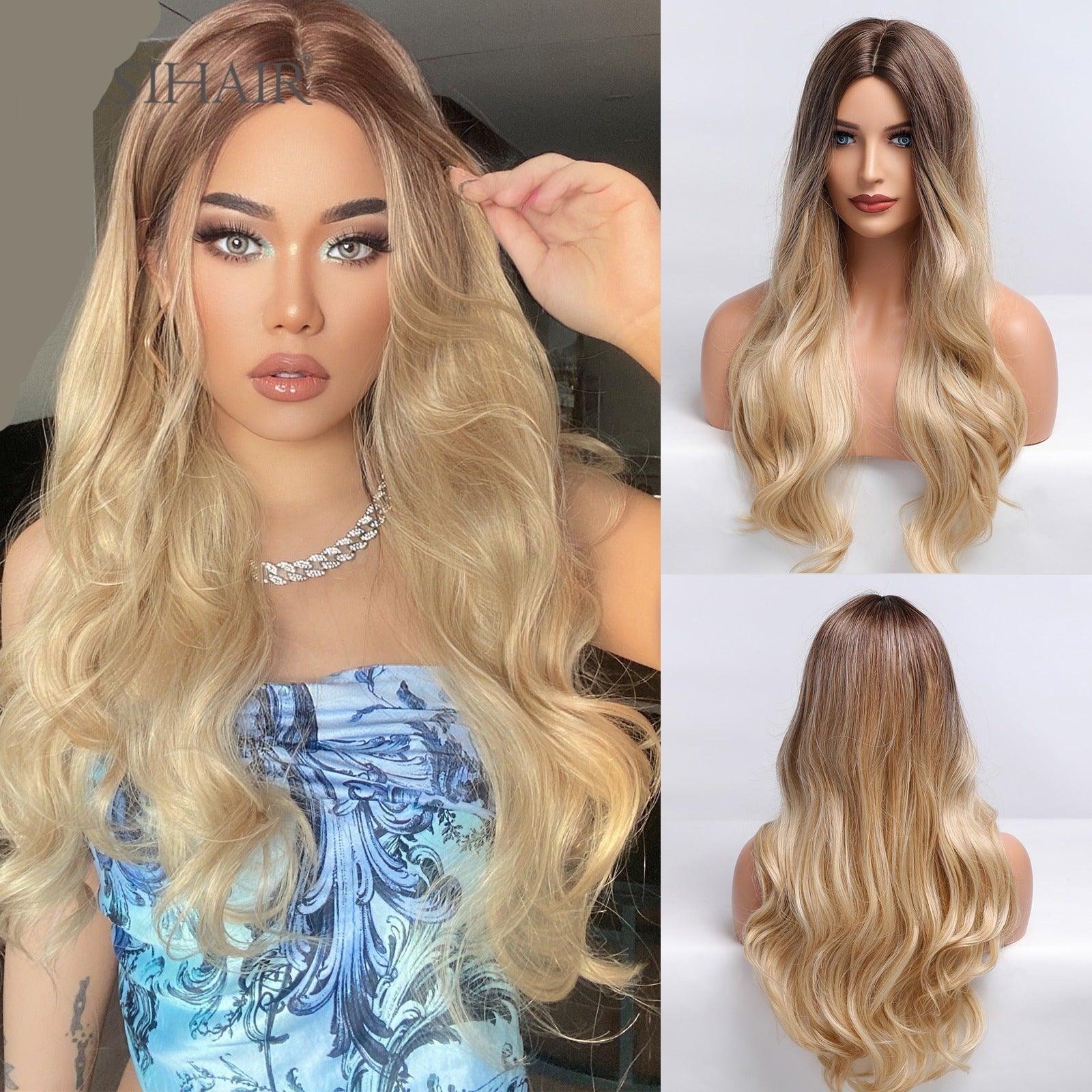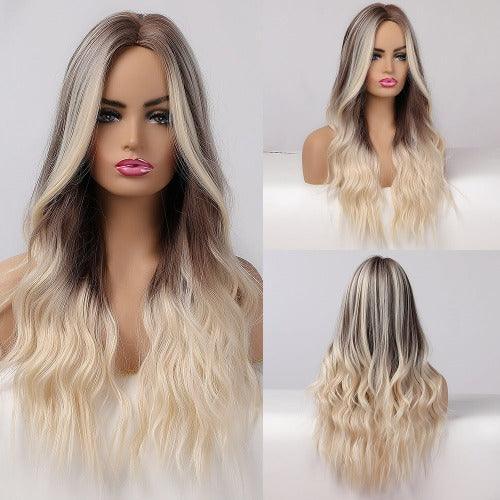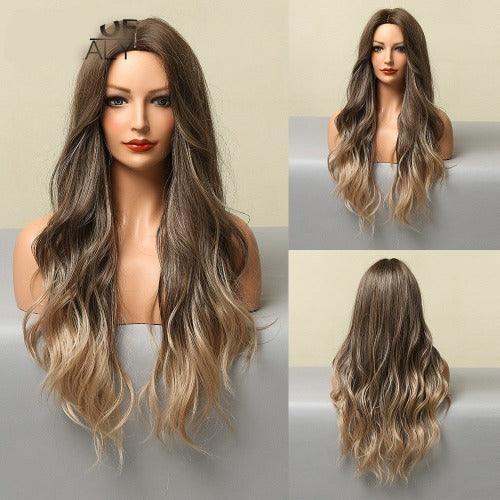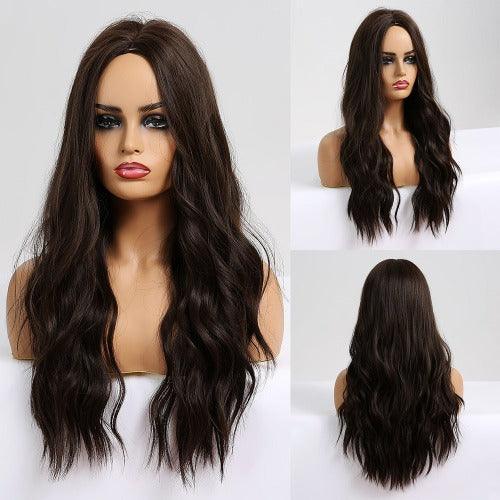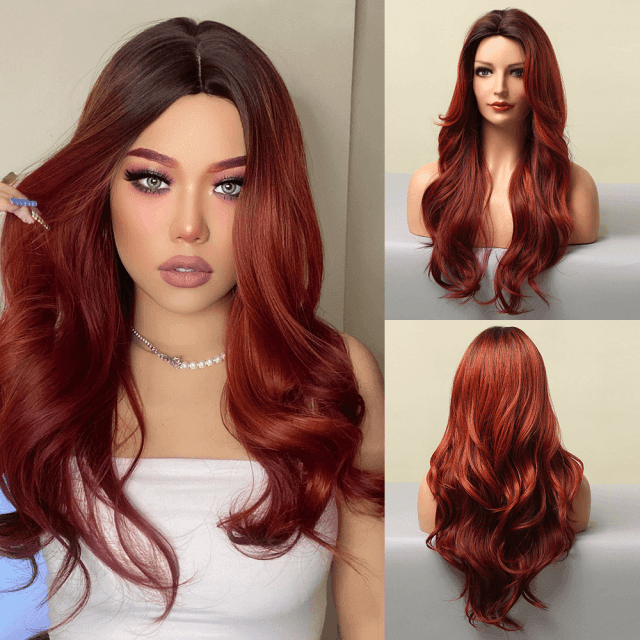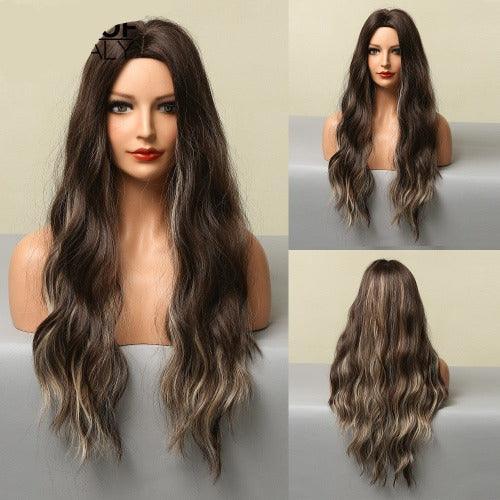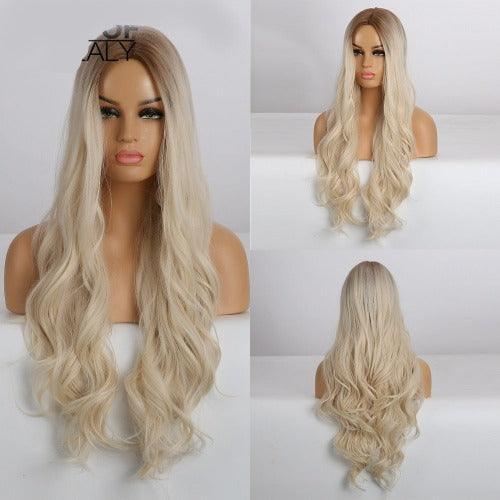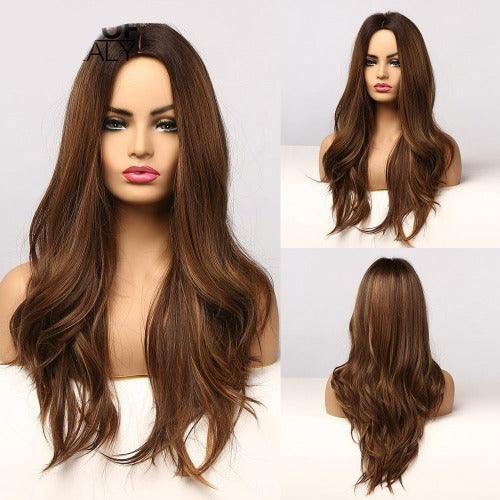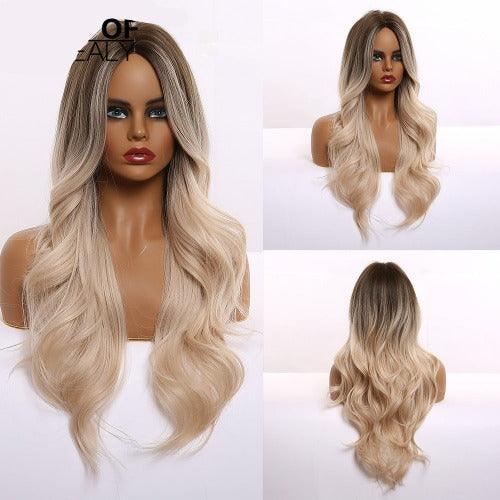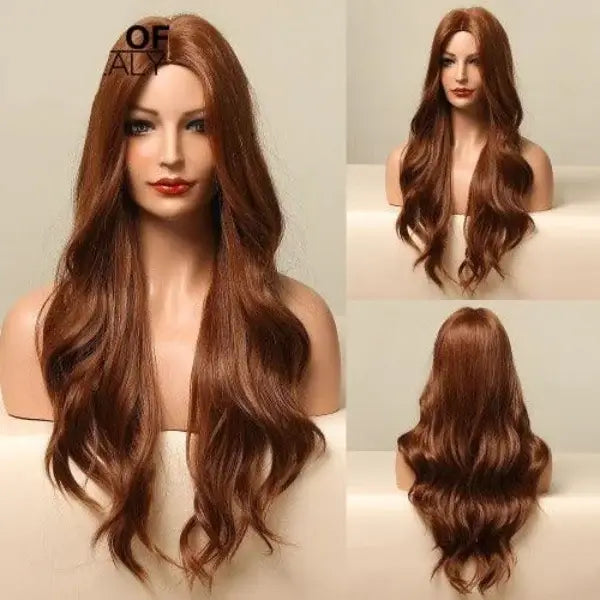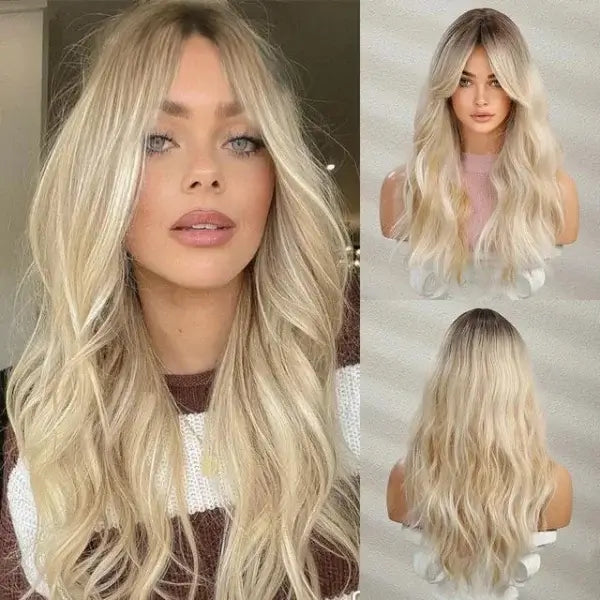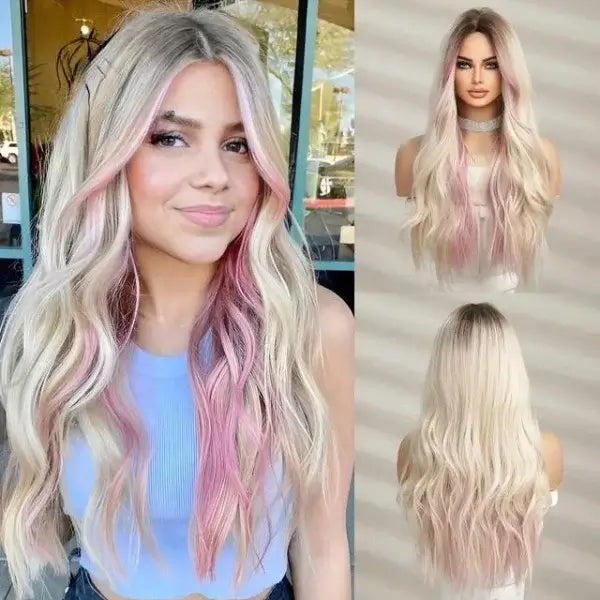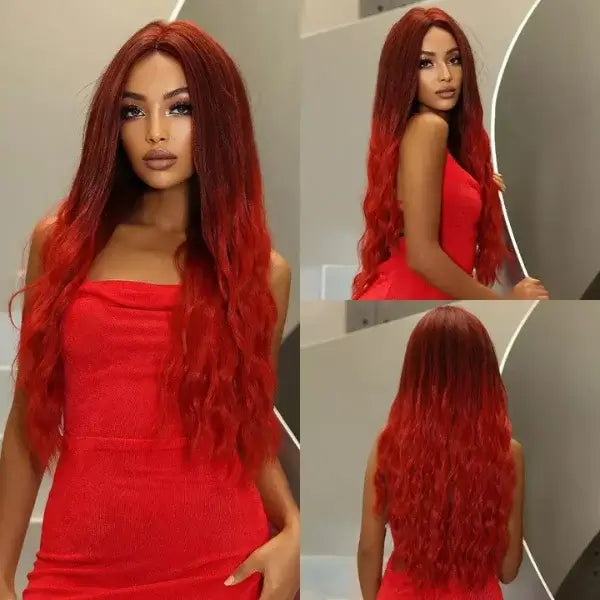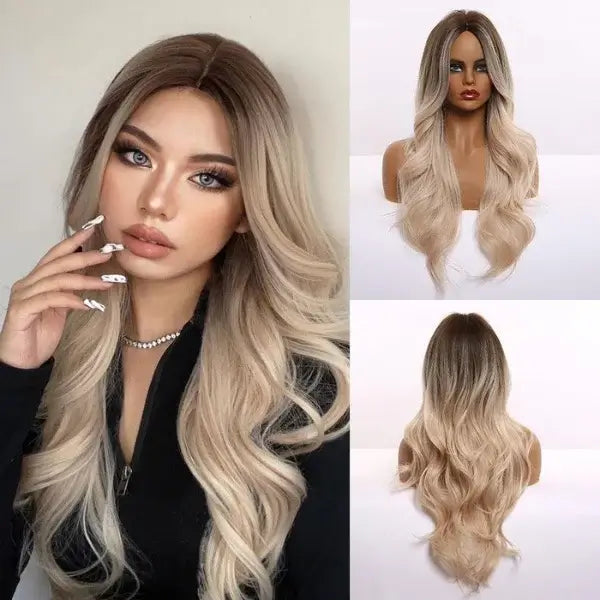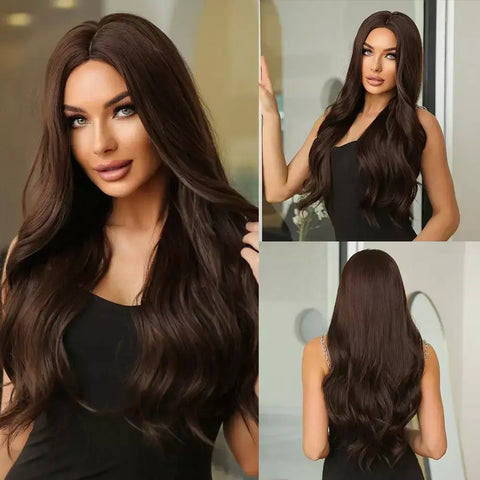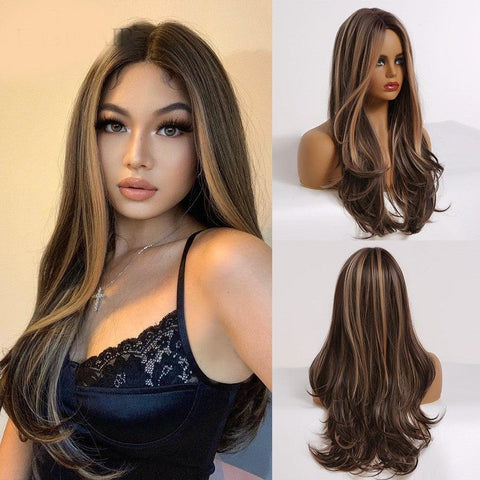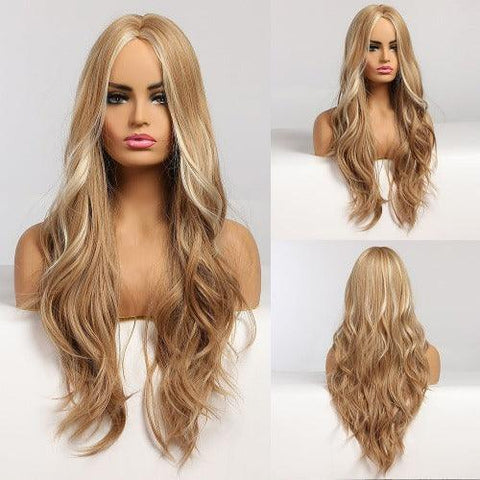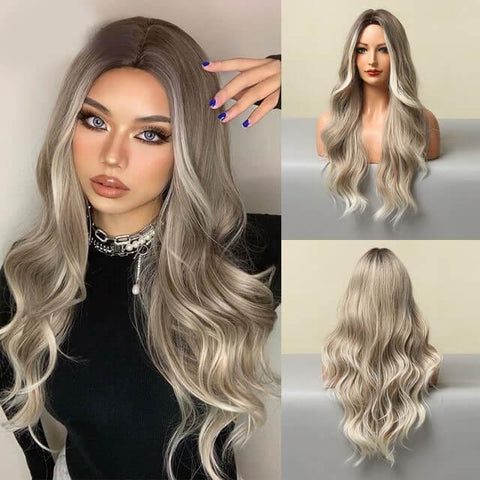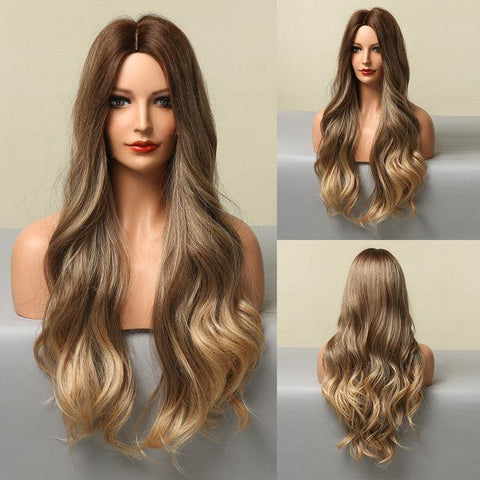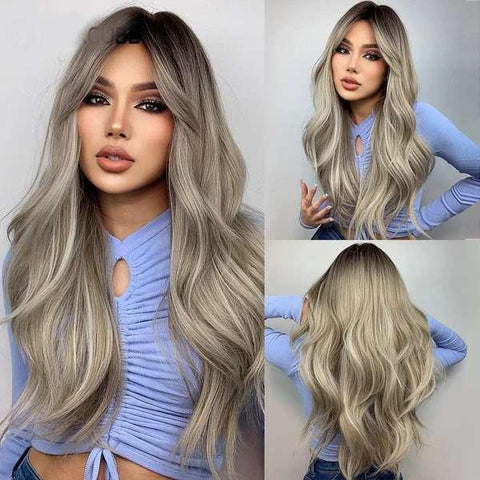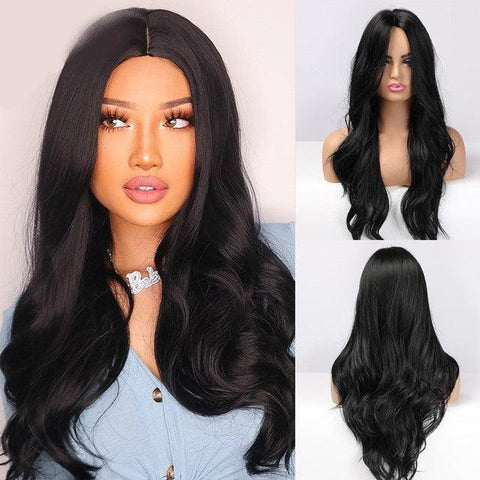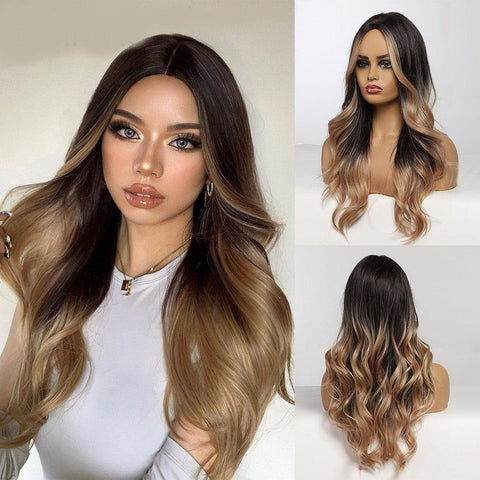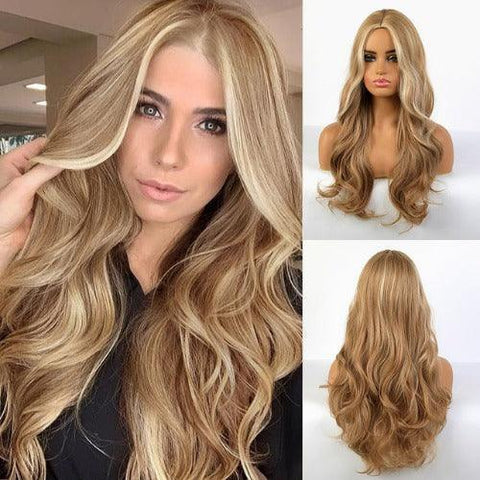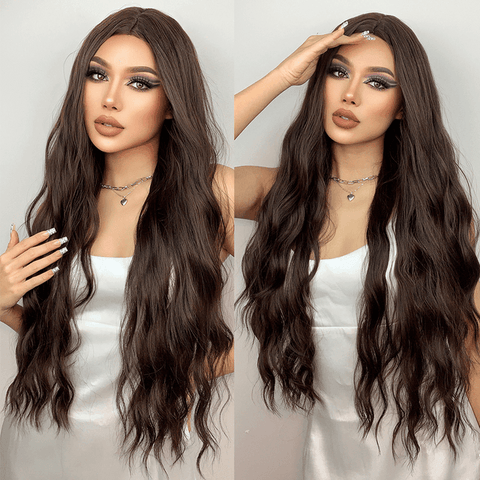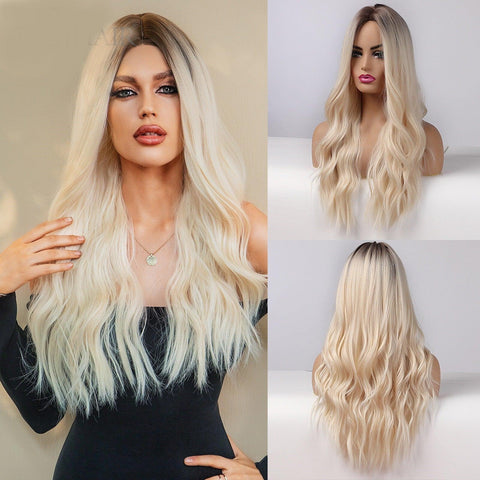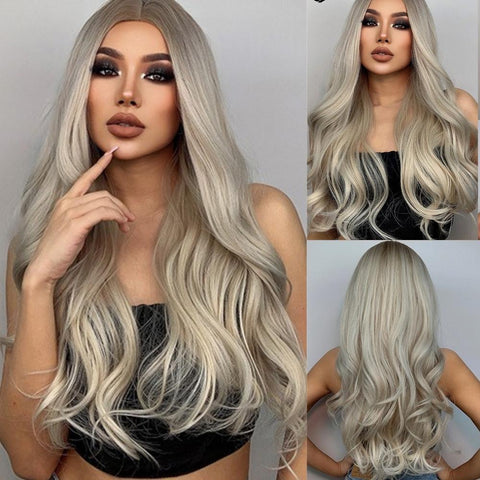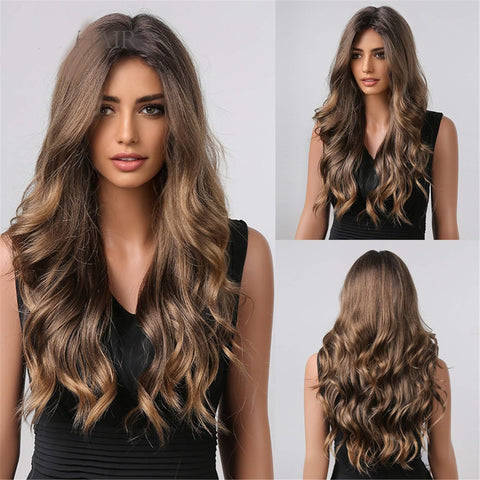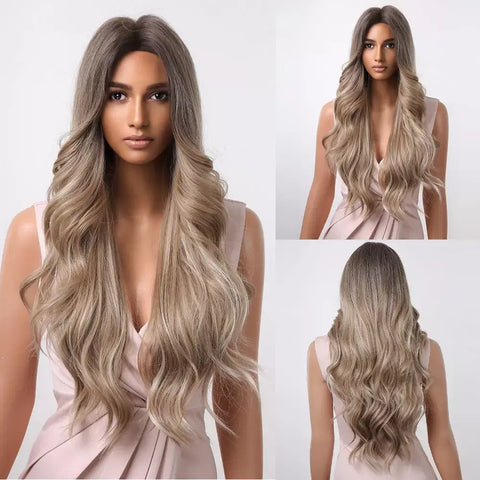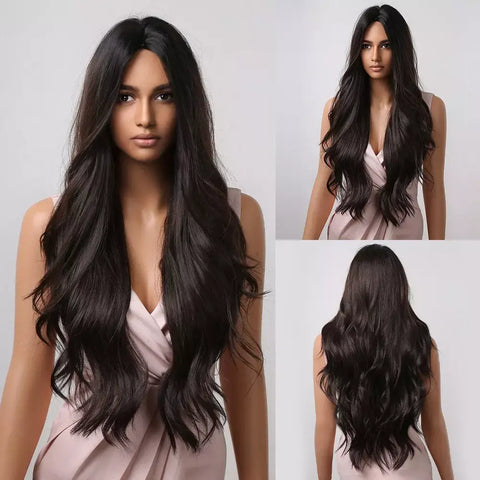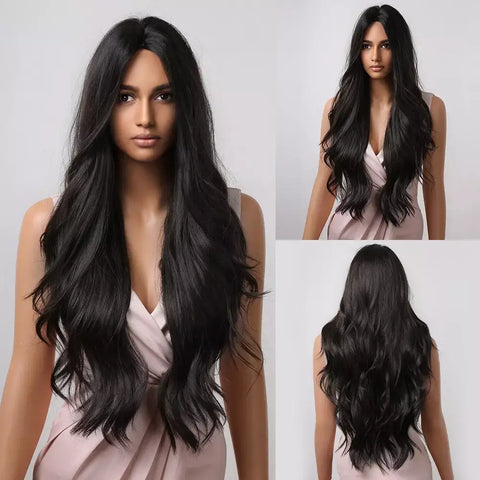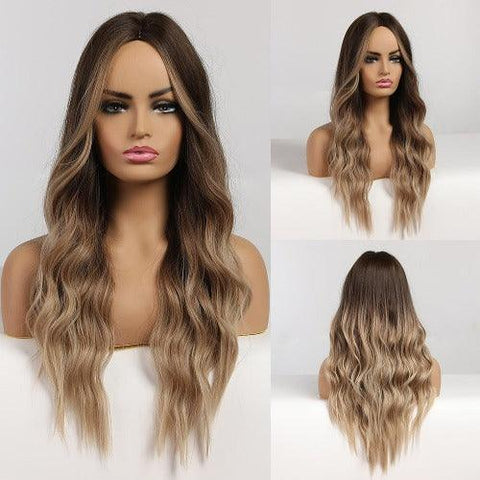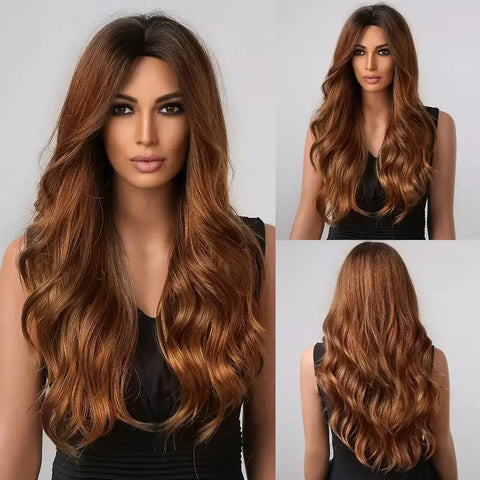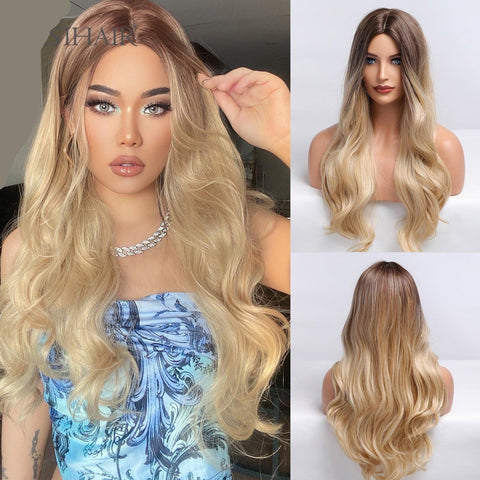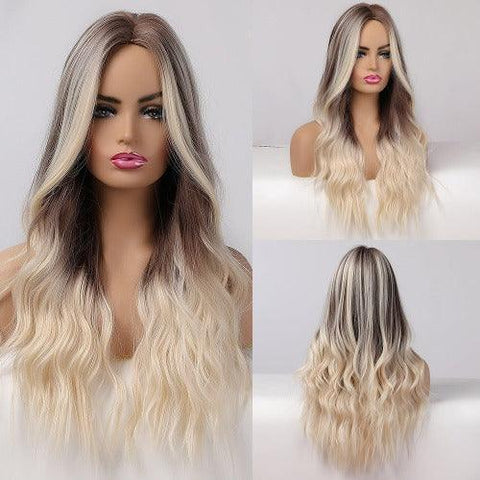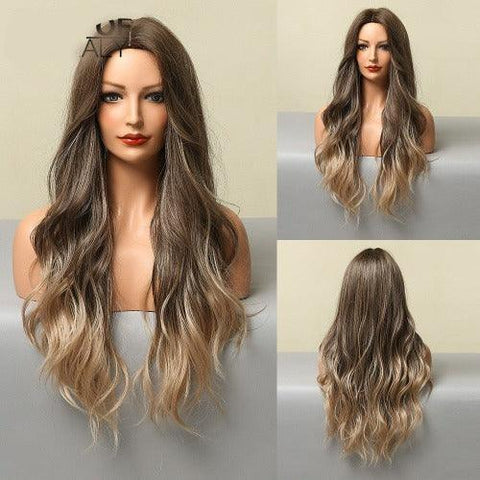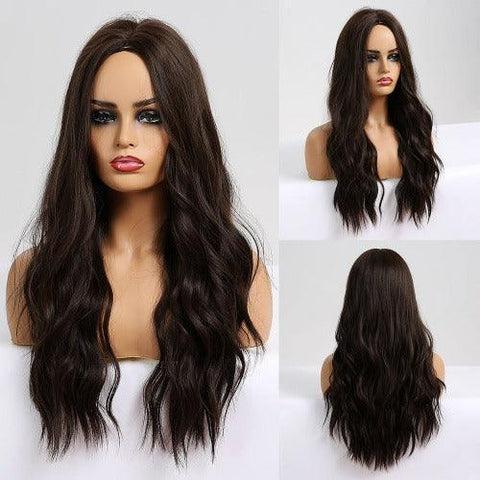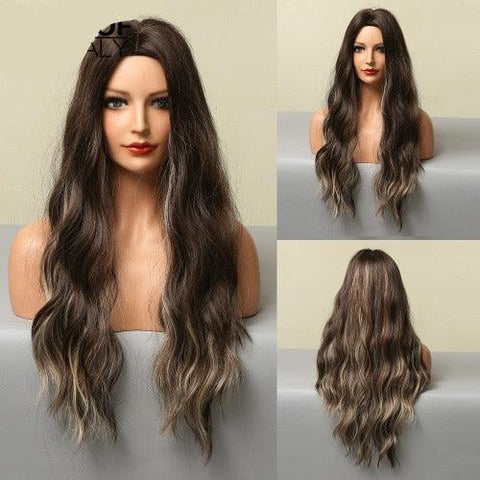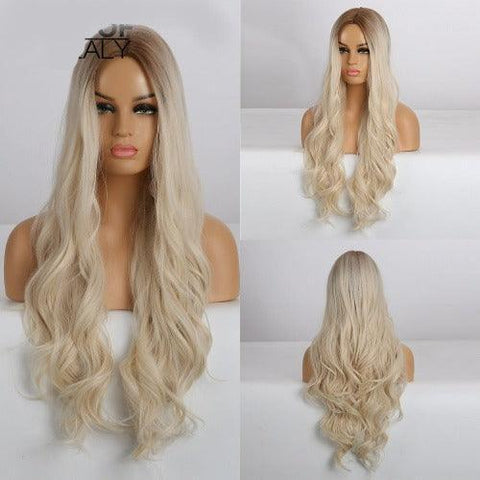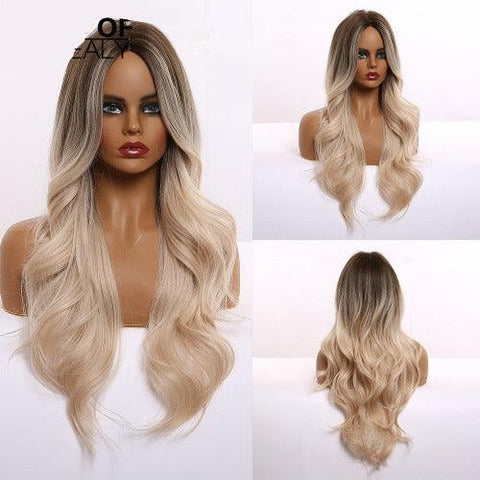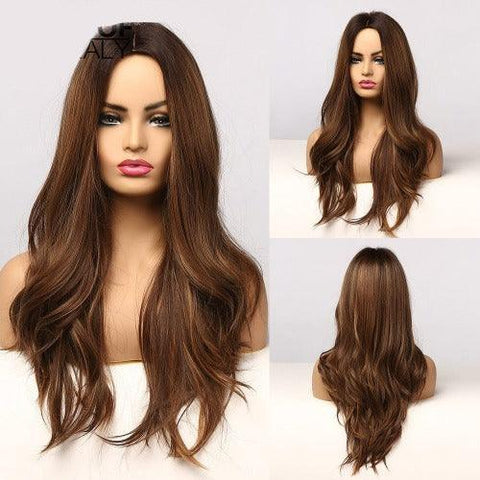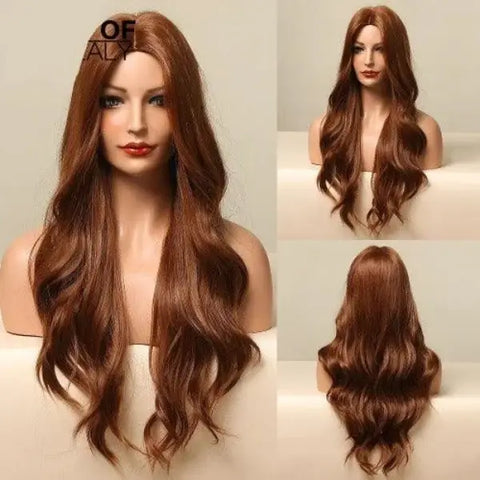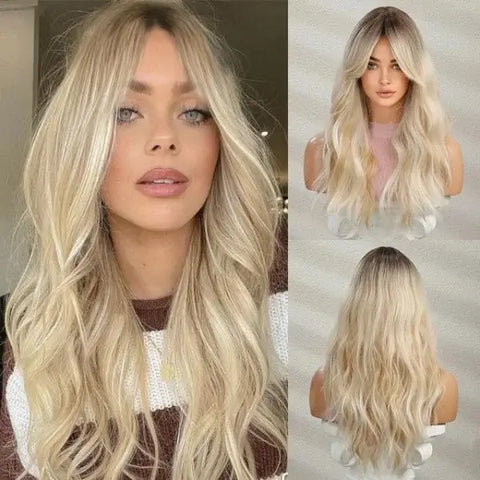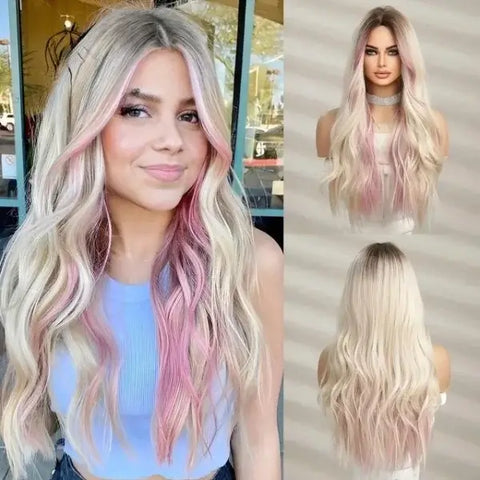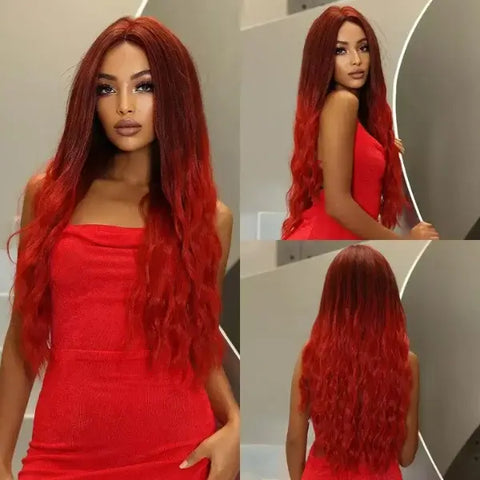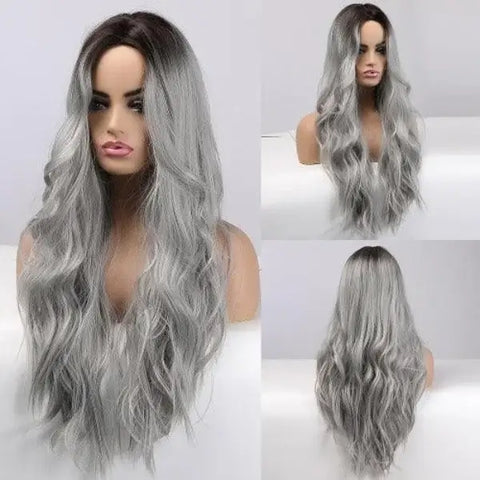 The wig that will transform your look! Ideal for those who want to change styles,...
30-DAY SATISFACTION GUARANTEE

The wig that will transform your look!
Ideal for those who want to change styles, conceal hair loss, try new cuts, colors, or just have fun.
Wearing this wig will make you feel more beautiful, confident, and powerful.


What is the Wavy Human Hair Lace Wig?
The Wavy Human Hair Lace Wig is a wig made with 10% human hair and 90% premium synthetic fiber which mimics natural hair perfectly.
It's adjustable size fits all head shapes, and it's breathable lace cap is comfortable and stays in place.
This Wavy Human Hair Lace Wig's average length is 27in.


What are the benefits of this Wavy Human Hair Lace Wig?
This wig's exquisite design allows for many hairstyles and frequent style changes.
You can wear this wig's hair up, down, braided, in a bun, ponytail, and more.
The wig's strands are wavy, with movement and volume, and a natural color that matches any skin tone.
Besides that, the hair strands are sown individually onto the screen, creating a natural and realistic look.


How to brush and style the wig?
One of the advantages of the Wavy Human Hair Lace Wig is the ability to use many styles and shape the strands however you like.
You can accessorize your wig with clips, tiaras, wraps or bands. You can also braid, put it up in a bun, a ponytail or other updos.
Just remember not to pull or tie the hair strands too tightly to avoid damaging the wig.
To style the hair strands you can use a hair straightener, curler, or dryer, as long as the temperature stays below 302 Fahrenheit, as the wig is made with heat resistant fibers.
You can also use hair products like gel, spray, or pomade to hold the hairstyle, but avoid using products that contain alcohol or that leave residue on the hair strands.


How to adjust the wig's size?
One of the main concerns of customers that want to purchase the Wavy Human Hair Lace Wig is how to adjust its size. Adjusting it is simple and quick to do.
The wig comes with two adjustable elastic bands inside of the cap that can be tightened or loosened according to your needs.
Just pull the bands until you find the ideal fit for your head and attach the hooks to the corresponding handles.
Done! Now you can use your wig comfortably and safely.


How to wash and dry the wig?

Another frequently asked question is how to wash and dry the wig. The Wavy Human Hair Lace Wig is easy to care for and maintain.
You can wash it with cold or warm water and mild shampoo or wig shampoo.
Avoid rubbing or twisting the strands, just massage delicately the wig cap and rinse well.
Then, apply a conditioner or leave-in to moisturize the strands and detangle them with a wide tooth comb.
To dry the wig, you can use a towel to remove the excess water and let it air dry in a shaded and well-ventilated space.
Do not use a hair dryer or direct heat sources to dry your wig.


How to store the Wavy Human Hair Lace Wig?
Besides washing and drying the wig correctly, it is important to store it in a dry place, clean and protected from direct sunlight.
You can use a mannequin head or a wig holder to maintain the shape and volume of the strands.
You can also use a hairnet to avoid tangling or loosening strands.


Specifications:
Material: 10% human hair and 90% premium synthetic fiber
Size: adjustable from 21.2 to 22.8 inches in circumference
Length: approximately 27 inches
Weight: approximately 0.55lbs

Heat resistance: up to 302 Fahrenheit
After you make your purchase, it's normal for it to take up to 48 hours for the shipment to be processed before it ships out, which isn't included in the shipping times. Please do note, our warehouse is closed on the weekends and holidays so any orders made then will be processed on the following business day.
Our delivery time varies between 5-15 working days.
If the customer entered the wrong address at the time of order, Anellace is not responsible for a replacement.

RETURNS:
Anellace is committed to ensuring your safety and satisfaction. To maintain these high standards, we have a strict policy of not accepting returned items.
Should you receive damaged or defective products, or are not completely satisfied with your purchase, please take advantage of our 30-day money-back guarantee! With the Anellace Guarantee, we will send you a different wig style or issue you a full refund—no return required.
Please note: Original shipping costs are not eligible for refund.
Compare Color
lc277-1

lc179-1

lc326-1

bl8107-1

lc5118-1

bl2061-1

lc5307-1

lc457-1

lc2047-1

lc345-1

lc328-1

lc045-1

lc5302-1

lc2043-1

lc2019-2

lc2008-1

lc2019-1

lc024-1

lc179-12

lc475-1

lc179-10

lc179-11

lc179-4

lc5221-1

lc343-1

lc5305-1

lc273n-1

lc010-1

lc5036-1

lc307-1

lc5122-1

lc5018-1

lc2003-1

lc2003-2
Click On Color / Pattern To Compare, Click And Drag Images To Reorder